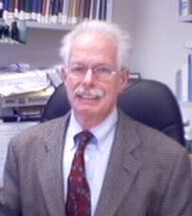 Hunter College professor Kenneth Sherrill says police arrests of men having homosexual sex in Atlanta's public restrooms is a "perversion" — not the vile acts themselves.
Atlanta police, looking for luggage thieves, stumbled upon men engaging in homosexual sex acts in airport public restrooms. A sad and pathetic story of men's lives out of control. "The new restroom dragnet has led to the arrests of more than 30 people in three months for indecent exposure and public sex acts at Hartsfield-Jackson Atlanta International Airport," AP reports.
Now look at how "gay" activist and Hunter College professor Kenneth Sherill responds in the AP story (below). Sherrill criticizes — not the men committing degrading acts in public places — but the police, calling the undercover arrests in the airport restrooms a "perversion of rational law enforcement activities." Several observations:
Various homosexually-oriented websites publicize locations — across the nation and the world –where men can engage in anonymous homosexual acts with other men in public restrooms, highway rest stops, parks, etc.
Many of these men do not identify as "gay"; they have wives or girlfriends who know nothing of their secret double life — women whose lives are put in potentially life-threatening danger by their spouse's high-risk homosexual adulteries;
Children visit these same public restrooms and parks — how many have walked in on men engaging in perverse acts? Also, we've received many reports over the years of used condoms being left behind in "public sex" spots such as parks; can't the authorities keep these known locations clean of public perversion?
Some leading homosexual activists and groups actually defend "public sex" — even as a "right" of sorts. In 1998 in Pittsburgh, I was kicked out of the National Gay and Lesbian Task Force's annual "Creating Change" conference — as I was sitting in the audience listening to a panel led by the webmaster for the leading homosexual "cruising for sex" website. Imagine: the second most powerful homosexual group in America — one that lays claim to the mantle of the noble "civil rights" movement — endorsing public perversions of this sort.
Kenneth Sherrill's disgraceful comments show once again how out of touch left-wing intellectuals are with the average citizen, and how selfish homosexual activists put their interests above the common good. Only a radical "gay" professor (Sherrill has also done work for the Task Force) could manage to take a story about men getting busted for committing vile sex acts with other men in public bathrooms — and say that the police action to catch these men is a "perversion"! Sort of makes you wonder what Professor Sherrill is teaching the youngsters in his care. — Peter LaBarbera
http://abcnews.go.com/US/wireStory?id=3033063
 
Arrests Up in Atlanta Airport Restrooms
Restroom Patrols of Atlanta Airport Meant to Stop Baggage Theft Result in Indecency Arrests
By DANIEL YEE
ATLANTA Apr 12, 2007 (AP)— At the world's busiest airport, plainclothes officers patrolling public restrooms in search of luggage thieves have instead uncovered a rash of other, more sordid crimes.
The new restroom dragnet has led to the arrests of more than 30 people in three months for indecent exposure and public sex acts at Hartsfield-Jackson Atlanta International Airport.
Airport restrooms apparently have become such popular meeting places for men looking for sexual trysts with other men that they have been suggested several times as meeting places in personal ads on the Web site Craigslist.
"Hey … I'm stuck at the airport from 5 p.m. and I'm looking for a good time …," one ad reads. In another, the person posting says he is stuck at the airport for three hours in the evening and is looking for "discreet, quick action."
The new patrols were started to stop theft, not catch people in sex acts, police officials say.
Officers started monitoring the restrooms after figuring out that thieves were pulling bags off baggage-claim carousels and taking them into toilet stalls to comb through them.
"We're trying to provide a safe environment for everyone at the airport," said Officer Joseph Villafane, a police spokesman. "We're not out to get all that it's just we encounter it."
Among those arrested is Ed Wall, the board chairman of the Metropolitan Atlanta Rapid Transit Authority. An officer said he saw Wall having oral sex with another man. Wall, who has temporarily stepped down from his post, has maintained his innocence. A court date has not been set.
The other court cases are pending.
James Cates, a clinical psychologist, said airport indecency arrests usually involve people getting caught performing sexual acts. He said it illustrates compulsive behavior known as exhibitionism.
"They're not a lot different from any compulsion … it's just that this kind of behavior can be offensive to people and can be traumatizing," said Cates, who counsels and performs psychological testing on sex offenders and people with sexual disorders. "They've got to have the thrill and as they keep not getting caught or reported, the thrill gets less and less. It has to become more risky and daring to keep the thrill up."
Still, some say the airport police should have better things to do than stake out restrooms.
"Police have far better things to do with their time than to arrest people for this," said Kenneth Sherrill, professor at Hunter College of The City University of New York. "Being 'sex police' in bathrooms strikes me as a perversion of rational law enforcement activities."
Atlanta's is not the only airport to have had restroom-related arrests. Former Washington, D.C., Mayor Marion Barry was ordered to pay $35,000 in damages to a custodian who said he shoved her and exposed himself to her in a bathroom at Baltimore-Washington International Airport in 2000. A year later, a county judge in Michigan was arrested at Detroit Metro Airport for allegedly exposing himself to an undercover officer, although a district attorney decided not to prosecute.
The Atlanta airport police efforts may be working, as new personal ads have on Craigslist have warned people to be careful.
"Do NOT do anything at the airport," one posting from March 29 reads. "If you want to hook up, do it outside the airport! Have fun but be smart about it. It's not worth going to jail for the night and having your face put on the news."
This article was posted on Sunday, April 15th, 2007 at 11:18 pm and is filed under
Activists
,
Bullying & Victimhood
,
Down Low
,
National GLBTQ Activist Groups
,
News
,
Public Indecency
,
Public Sex in Your Neighborhood?
,
School Officials
,
Task Force
. You can follow any updates to this article through the
RSS 2.0
feed.