'I'd had a very happy marriage and a very good relationship with men'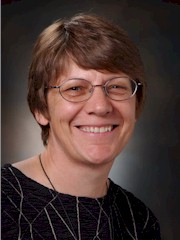 The following story appeared in WorldNetDaily.com July 1, 2007:
A 53-year-old university professor and campaigner for legalized same-sex marriage in the UK said she was once a married "happy heterosexual" who had no doubts about her sexual orientation, but political activity and involvement in feminist causes "changed" her into a lesbian.
Sue Wilkinson, professor of Feminist and Health Studies at Loughborough University, told the London Times that her 17-year marriage to her husband had been a good one.
But that changed in the mid-1980s when the young professor became involved with the British Psychological Society.
 
"I was never unsure about my sexuality throughout my teens or 20s. I was a happy heterosexual and had no doubts," said Wilkinson.
"Then I changed, through political activity and feminism, spending time with women's organizations. It opened my mind to the possibility of a lesbian identity."
Click HERE to read the rest of the WorldNetDaily.com story