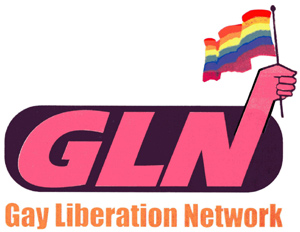 The following letter was sent today by the leftist, Chicago-based organization "Gay Liberation Network," which routinely protests pro-family and Christian events — and which once blasted historic Moody Church in Chicago as a "House of Hate." 
Note how Bob Schwartz equates the defense of historic Judeo-Christian morality with "hate." We encourage readers to pray for Bob, who, is a very bitter and angry man. Readers can contact Dennis Igoe, General Manager of the Holiday Inn Select in Naperville, at [email protected] or 630-505-4900.
___________________________ 
E-mail subject header: "Thank you for cancelling bigot banquet"
Dennis Igoe
Manager, Naperville Holiday Inn
Naperville, Illinois
 
Dear Mr Igoe:
 
It has just come to our attention that you canceled a banquet by "Americans For Truth," an antigay hate organization.  We thank-you for doing so, given that antigay hate under the guise of religion is still hate.  Similarly, anti-immigrant hate under the guise of patriotism is the real agenda of the Minuteman Project, a group barred from another Holiday Inn in Crystal Lake.
 
No doubt Peter LaBarbera had our organization, Gay Liberation Network, in mind when he informed you that "homosexual organizations" might picket his hate fest.
 
It has become the cant of bigot organizations like Americans For Truth to cry that there is "anti-christian discrimination" at work whenever anyone stands up for fair play, such as in this instance of a private corporation refusing to provide a platform for rank bigotry.
 
Sincerely yours,
 
BOB SCHWARTZ
Gay Liberation Network
 
Copy: Americans for Truth
This article was posted on Thursday, August 30th, 2007 at 7:53 am and is filed under
A - What does the Bible say about homosexuality?
,
B - Ex-Homosexual Testimonies
,
Chicago
,
E - Praying for the Lost
,
Gay Liberation Network
,
Hateful Homosexual Attacks on Ex-Gays
,
Homosexual Hate
,
Homosexual Hate Speech
,
News
. You can follow any updates to this article through the
RSS 2.0
feed.