A Lesson in the Lies of the Left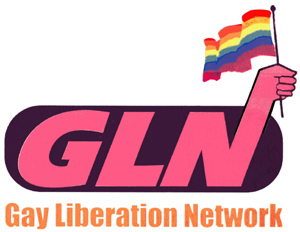 By Peter LaBarbera 
Many homosexual activists love verbally bashing Bible-believing Christians who oppose "gay rights" — calling them various names and insulting them by comparing them to racists and, in the case below, white supremacists. Of course, they rarely use the latter technique against African-American Christians like Harry Jackson, who are increasingly vocal in speaking out against the homosexual activist agenda.
Frank Kameny, the homosexual activist icon who was fired by the federal government in the 50's and who is currently being honored by the Smithsonian Museum as an American "civil rights" pioneer, coined the term "Christianofascists" to describe groups like Americans For Truth and Concerned Women for America that oppose homosexual activism. Something tells me that Kameny's anti-Christian smear will not be found in the new Smithsonian's exhibit about his life — since the academic world, like so many in the media, protects homosexual activists by hiding their more radical associations and beliefs.
(Kameny once addressed a meeting of NAMBLA — North American Man/Boy Love Association, the notorious pederasty group. Another American "gay" founding father, Harry Hay, enthusiastically defended NAMBLA's right to march in "gay pride" parades.)
Here in Chicago, we have our very own accomplished Christian-bashers — Equality Illinois' Rick Garcia — who called his own Catholic Cardinal (Francis George) a "bigot" — and, to a greater degree, the Gay Liberation Network, whose Bob Schwartz has a talent for name-calling like few on the Left. 
The easy thing to do would be to dismiss Schwartz and the GLN as part of the vast left-wing network of Christian-haters, and that they are. But as you read this latest rant from Bob, keep in mind that Schwartz's virulent anti-Christianism is only stating forcefully what many homosexual activists and their allies believe.
Moreover, under government-sponsored pro-homosexuality ("sexual orientation") laws, those who oppose homosexuality ARE treated as "bigots," which is why "sexual orientation" legislation like ENDA (the Employment Nondiscrimination Act) is so dangerous. In Western tradition, the law was intended to punish wrongdoers, not people agreeing with God and acting in defense of natural law and time-tested religious and moral beliefs. Does "gay liberation" equate to oppression of religion?
My responses to Schwartz's comments are in blue:
Poor, beleaguered Peter LaBarbarian. [cute, Bob] Not long after being denied space in a Naperville Holiday Inn for his banquet of bigots [more name-calling — falsely equating pro-family Americans who oppose homosexuality with rank bigotry], the "Americans For Truth About Homosexuality" leader, the would-be il duce of the hard core antigay right-wing, has taken another hit.  Organizers of a diversity in the workplace panel have disinvited the homo hater [disagreement is not hate, Bob], after three other panelists said they would not participate if LaBarbera did.
 

It is good to hear that HRC's Daryl Herrschaft and others will not appear with hate mongers [more name-calling] who don't believe we have a right to even exist [Gay Martyr Syndrome: looks like Bob and friends are "existing" quite fine; we simply don't believe that people are defined by aberrant sexual behaviors, and of course we believe that homosexuals can change and abandon the lifestyle, as so many, like our Oct. 5 banquet speaker, Charlene Cothran, have], much less enjoy equal rights with other Americans ["equal rights" based on what? How you have sex? That's not in the Constitution]. 
 

People like LaBarbera ought to be treated in the same way as those preaching white supremacy or that Jews are Christ killers who need to convert to Christianity. [Another misleading and hateful statement by Bob and GLN, laced with a profound bigotry against sincere Christians and all people — religious or otherwise — who believe homosexual behavior is wrong. Here he resurrects past societal injustices to justify his own errant lifestyle. I hate anti-Semitism and racism as much as Bob or anyone else; those issues have nothing to do with Americans' views on the moral questions surrounding homosexuality and gender confusion.]
 

LaBarbera rails against "anti-Christian bigotry."  This is a sham, a cover for hate hiding behind stained glass windows.  Many religious people held fervent beliefs that Jews and African Americans just didn't rank up there with the better people, the chosen of god. People who believe and advocate for these things today are shunned as bigots. [Once again, Bob erects his twin straw men of racism and anti-Semitism, knowing full well that we at Americans For Truth abhor both these ills. The practice of homosexuality is shameful, and its celebration more so. Disagreeing with homosexual behavior is nothing more than agreeing with God.]
This article was posted on Saturday, September 22nd, 2007 at 7:53 am and is filed under
04 - Gender Confusion (Transgender)
,
A - What does the Bible say about homosexuality?
,
B - Ex-Homosexual Testimonies
,
Christian Persecution
,
Diversity & Tolerance Propaganda
,
E - Praying for the Lost
,
Equality Illinois
,
Freedom Under Fire
,
Gay Liberation Network
,
GLBTQ Lawsuits & Retribution
,
Government Promotion
,
Homosexual Hate
,
Homosexual Hate Speech
,
HRC
,
NAMBLA
,
National GLBTQ Activist Groups
,
News
,
The Agenda: GLBTQ & Activist Groups
. You can follow any updates to this article through the
RSS 2.0
feed.