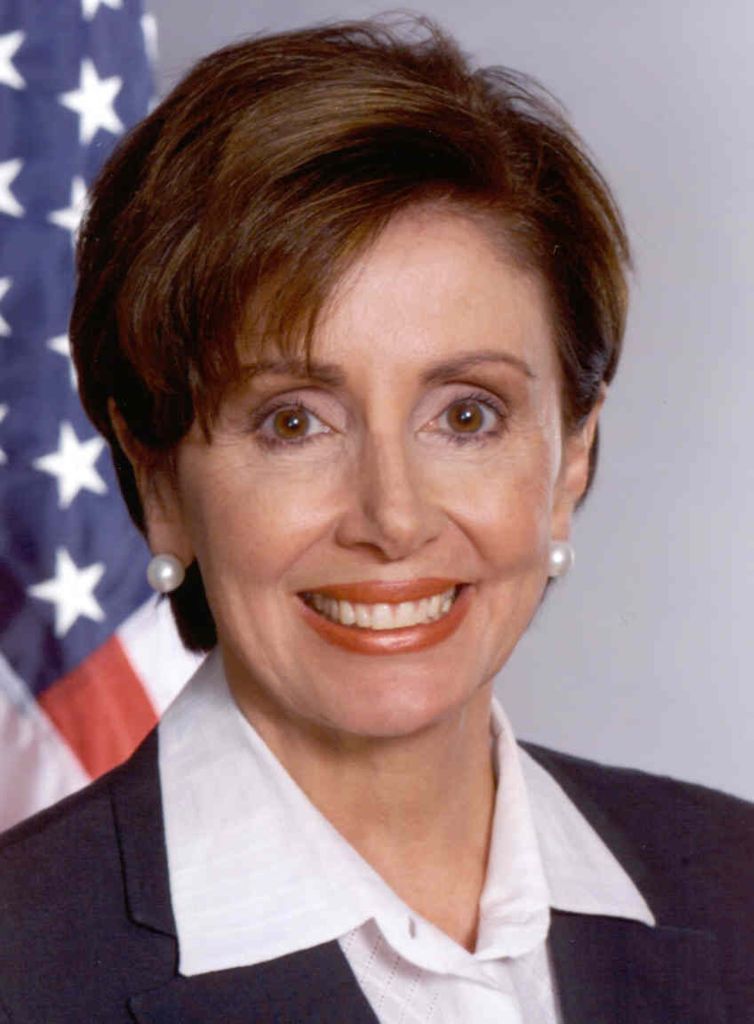 The raunchy, nudity-filled Folsom Street Fair occurs every year in San Francisco, which is in House Speaker Nancy Pelosi's (D-CA) Eighth Congressional District.
The following news release was issued September 28 by Concerned Women for America. the statement by the Speaker's press secretary was given to the Bay Area Reporter, a homosexual newspaper:
Washington, D.C. — Concerned Women for America (CWA) broke the story on Tuesday about an anti-Christian promotional advertisement put together by organizers of San Francisco's partially taxpayer-funded and hedonistic Folsom Street Fair–sponsored by Miller Brewing, Co.– which will take place this Sunday. More than 400,000 people are expected to attend. The ad replaces Christ and his Disciples with homosexual sadomasochists in a twisted portrayal of Da Vinci's The Last Supper.
"As if the ad itself isn't offensive enough," said Matt Barber, CWA's Policy Director for Cultural Issues, "we have photographic evidence that the San Francisco government suspends indecency and child abuse laws for a day, allowing fair goers to parade the streets of San Francisco fully nude, engaging in illegal public sex while taxpayer-funded police stand by and do nothing. Children are allowed to – and do – attend this event and are exposed to this activity, which is illegal child abuse. We're a nation of laws, and we're calling on Mayor Gavin Newsom to enforce the law and for San Francisco police to arrest lawbreakers on Sunday."
"Furthermore," continued Barber [who is a Board Member of Americans For Truth], "on Tuesday we requested that California's elected officials, including House Speaker Nancy Pelosi, publicly condemn this anti-Christian, anti-Catholic ad. Instead, Nancy Pelosi responded to our request with a condescending and dismissive quip."
Media are reporting that Drew Hammill, Pelosi's press secretary, responded to CWA's request by saying, "As a Catholic, the speaker is confident that Christianity has not been harmed."
Pelosi, who is a major supporter of the "gay" lifestyle, will be receiving an award from the radical homosexual group, Human Rights Campaign, on October 6th.
(Click Here to View "Gay" Last Supper Advertisement)
This article was posted on Wednesday, October 3rd, 2007 at 11:08 am and is filed under
Candidates & Elected Officials
,
Democrat Party
,
Government Promotion
,
Homosexual Hate
,
Homosexual Hate Speech
,
Homosexual Pornography & Film Festivals
,
News
,
Politicians & Public Officials
,
Public Indecency
,
Public Sex in Your Neighborhood?
,
San Francisco
. You can follow any updates to this article through the
RSS 2.0
feed.