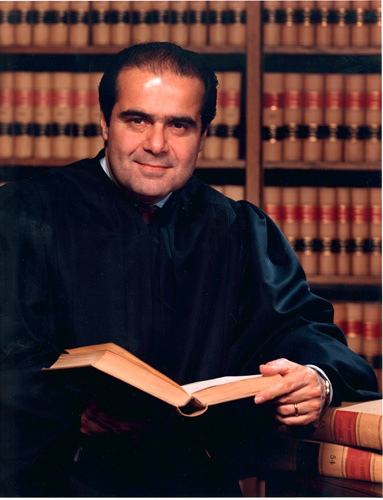 "Evil" 18th Century "Neanderthal"?
CBS's Lesley Stahl: "I'm surprised at how many people really, really hate you. These are some things we've been told: 'He's evil;' 'He's a Neanderthal;' 'He's going to drag us back to 1789.' They're threatened by what you represent and what you believe in."
Supreme Court Justice Antonin Scalia: "These are people that don't understand what my interpretive philosophy is. I'm not saying no progress. I'm saying we should progress democratically."…
Stahl: "But his critics argue that originalism is a cover for what they see as Justice Scalia's real intention: to turn back some pivotal court decisions of the '60s and '70s. He's been labeled a 'counterrevolutionary.'"
— CBS's 60 Minutes, April 27, 2008, as reported by Media Research Center's "Notables Quotables," May 5, 2008.