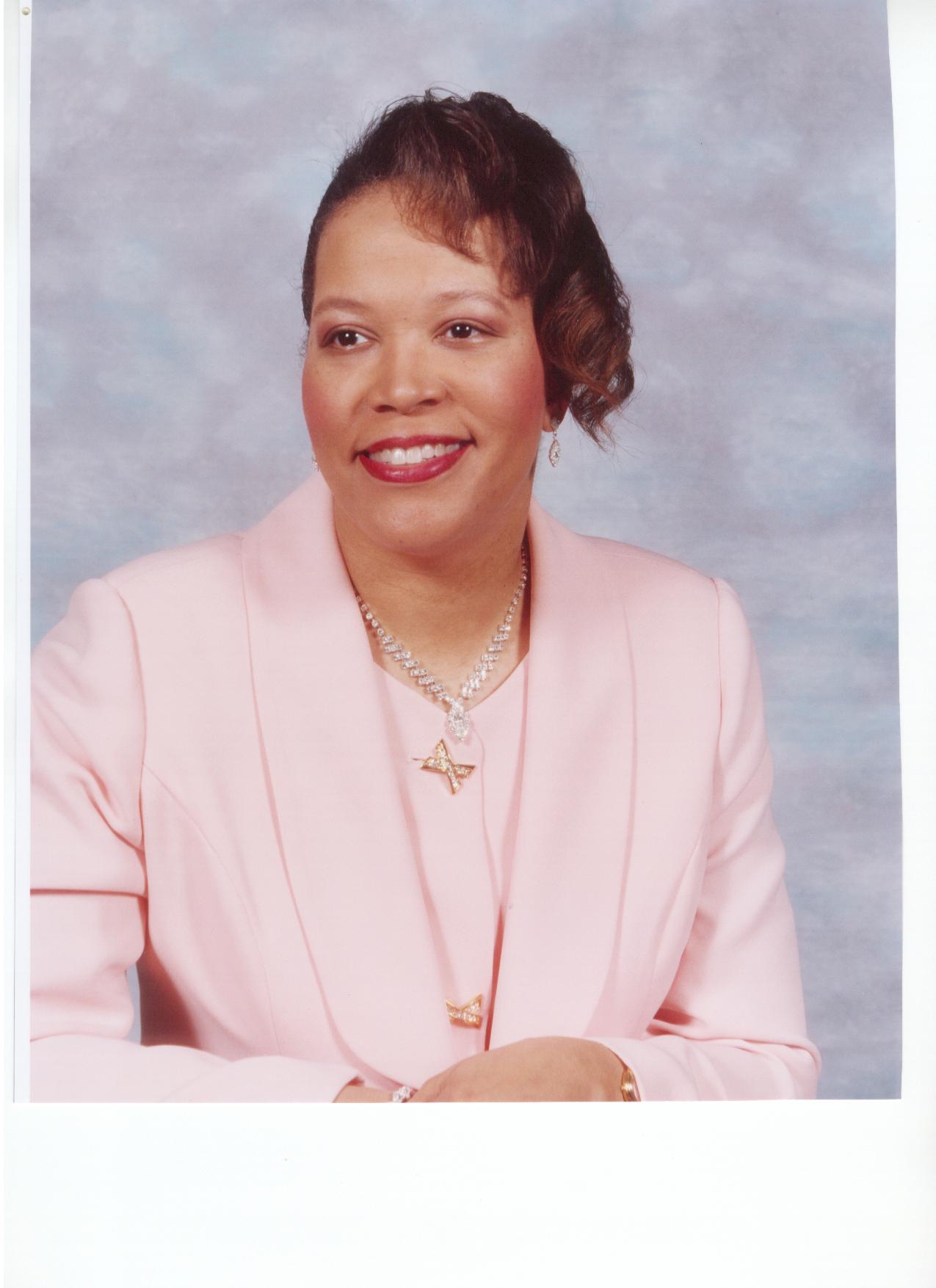 Concerned Women for America, May 13, 2008
By J. Matt Barber
Take Action
Don't let this egregious and discriminatory action by the University of Toledo be ignored. Please contact University of Toledo President Lloyd Jacobs and respectfully request that he immediately reinstate Crystal Dixon (pictured at left) and issue a public apology to her, the African-American community and to Christians worldwide. (e-mail: UTPresident@utoledo.edu or phone him at 419-530-2211 / Fax: 419-5304984)
____________
The University of Toledo (UT) has sent a message: African-American Christians need not apply.
The University of Toledo (UT) has sent a message – loud and clear – to potential employees and students: African-American Christians need not apply.
UT President Lloyd Jacobs has betrayed his own anti-Christian bigotry and intolerance in what amounts to a prima facie violation of the U.S. Constitution, Ohio's state constitution and Title VII of the 1964 Civil Rights Act.
Recently, Jacobs, who portrays himself as a bastion of "tolerance" and "diversity," overtly and shamelessly discriminated against Crystal Dixon, a black, Christian employee, because of her constitutionally protected, factually based and popularly held viewpoint relative to — ironically — civil rights. Understandably, many in the Christian and African-American communities are outraged.
Dixon, who was Associate Vice President of Human Resources at UT, has been arbitrarily fired from her job because she publicly defended the integrity of African-American civil rights struggles and further expressed her sincerely held religious beliefs relative to those struggles.
In a letter to the editor, written as a private citizen and published in the Toledo Free Press, Dixon addressed the false comparisons often made between the genuine and very worthy civil rights movement and efforts by militant homosexual activists to gain special rights based upon aberrant sexual preferences. Many African-Americans take great exception to such specious and offensive comparisons, and Dixon was no exception.
The letter was in response to a column by Toledo Free Press Editor-in-Chief Michael S. Miller in which he took the homosexual lobby's bait hook, line and sinker, deceptively comparing deviant and changeable homosexual behaviors to innate and immutable characteristics such as skin color and physical disability.
In her letter, Dixon wrote, in part (emphasis added):
"I respectfully submit a different perspective for Miller and Toledo Free Press readers to consider. … First, human beings, regardless of their choices in life, are of ultimate value to God and should be viewed the same by others. At the same time, one's personal choices lead to outcomes either positive or negative.

"As a black woman who happens to be an alumnus of the University of Toledo's Graduate School, an employee and business owner, I take great umbrage at the notion that those choosing the homosexual lifestyle are 'civil rights victims.' Here's why. I cannot wake up tomorrow and not be a black woman. I am genetically and biologically a black woman and very pleased to be so as my Creator intended. Daily, thousands of homosexuals make a life decision to leave the gay lifestyle evidenced by the growing population of PFOX (Parents and Friends of Ex Gays) and Exodus International just to name a few.

"Economic data is irrefutable: The normative statistics for a homosexual in the USA include a Bachelor's degree. For gay men, the median household income is $83,000/yr. (Gay singles $62,000; gay couples living together $130,000), almost 80% above the median U.S. household income of $46,326, per census data. For lesbians, the median household income is $80,000/yr. (Lesbian singles $52,000; Lesbian couples living together $96,000); 36% of lesbians reported household incomes in excess of $100,000/yr. Compare that to the median income of the non-college educated Black male of $30,539. The data speaks for itself."
Dixon goes on to address God's intended natural and biological design for human sexuality, writing, "[T]here are consequences for each of our choices, including those [which] violate God's divine order.
"It is base human nature to revolt and become indignant when the world, or even God Himself, disagrees with our choice that violates His divine order."
Ironically, Dixon's own consequence for choosing to violate the world's not-so-divine order of political correctness was both swift and severe. Jacobs first suspended her and then fired her a few days later.
According to its own "diversity" program, UT seeks "to attract and retain diverse faculty, staff, and students" by promising "to respect and value personal uniqueness and differences." Paradoxically, "respect and value" for "differences" at UT dictates that all "differences" be uniformly left-wing and pre-approved by the University. Different differences simply will not do, and "intolerance" will absolutely not be tolerated. You know …"diversity."
In a statement which followed Dixon's letter to the editor, Jacobs wrote, "Her [Dixon's] comments do not accord with the values of the University of Toledo. It is necessary, therefore, for me to repudiate much of her writing.
"Our Spectrum student group created the Safe Places Program to 'invite faculty, staff and graduate assistants and resident advisers to open their space as a Safe Place for Lesbian, Gay, Bisexual, Transgender, Queer, and Questioning [LGBATQ] individuals.' I took this action [punishing Dixon] because I believe it to be entirely consistent with the values system of the university. Indeed, there is a Safe Places sticker on the door of the president's office at the University of Toledo," concluded Jacobs.
So, it would seem that the University of Toledo is a "safe place" for everyone except those, such as Christians and African-Americans, who hold traditional values relative to sexual morality and wish to both defend the integrity of the genuine civil rights movement and see that the sacrifices of its leaders are not dishonored.
It would seem that UT is a "safe place" so long as you march lockstep alongside radical homosexual pressure groups (and allies like Lloyd "safe place" Jacobs) who sully and trivialize those sacrifices by drawing transparently false, patently absurd and highly offensive parallels between "that which people are" (i.e., African-American) and "that which people do." (i.e., choose to commit male-male anal sodomy.)
The genuine civil rights movement has been hijacked, and Crystal Dixon has paid dearly for trying to take it back for the African-American community where it rightfully belongs.
Take Action
Don't let this egregious and discriminatory action by the University of Toledo be ignored. Please contact University of Toledo President Lloyd Jacobs and respectfully request that he immediately reinstate Crystal Dixon and issue a public apology to her, the African-American community and to Christians worldwide. (e-mail UTPresident@utoledo.edu or phone him at 419-530-2211 / Fax: 419-5304984)
(For more information, please read the outstanding open letter to President Lloyd Jacobs by Dr. Robert A.J. Gagnon, Associate Professor of New Testament at the Pittsburgh Theological Seminary.)
Matt Barber is one of the "like-minded men" with Concerned Women for America. He is an attorney concentrating in constitutional law and serves as CWA's policy director for cultural issues.
This article was posted on Tuesday, May 13th, 2008 at 5:28 pm and is filed under
A - What does the Bible say about homosexuality?
,
B - Ex-Homosexual Testimonies
,
Born that Way?
,
C - Heroes for Truth
,
Christian Persecution
,
Freedom Under Fire
,
Government Promotion
,
News
,
Ohio
,
The Bible, Churches, & Homosexuality
,
Universities & Colleges
. You can follow any updates to this article through the
RSS 2.0
feed.