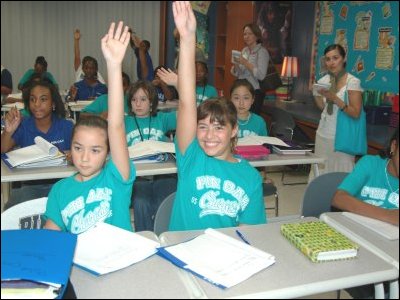 Schools can protect all students from abuse and harassment without promoting homosexuality and gender confusion.
The campaign for passing an anti-bullying law was stopped in its tracks by concerned citizens of North Carolina in the final days of the short session of the NC General Assembly last week.
Fayetteville-based Donna Miller, Americans For Truth's Special Projects Director and a leader for CWA (Concerned Women for America)-NC, coordinated an effort in her county to alert members between CWA-NC and the NC Federation of Republican Women of the impending legislation.
"Rick Glazier, my representative from Cumberland County, was the primary sponsor of this bill, HB 1366," Miller said. "In June, I visited Rep. Glazier in his office in Raleigh. At that time, he told me there was a good chance that the pro-homosexual bullying bill would pass. When I returned home, we mounted a tremendous effort between our local groups to halt this bill. Rep. Glazier is unopposed in the upcoming election, but he heard loud and clear from citizens from our district. We told him that all students should be treated equally in the fight against bullying — and that schools can protect children from abuse and harassment without promoting destructive sexual and gender agendas."
Miller said there are additional "sexual orientation and gender identity" bills making their way through the NC Legislature — legislation that would advance the homosexual/transgender agenda in schools, threaten the religious freedoms of North Carolinians, and lay the foundation for homosexual "marriage" in our state.
"Rep. Glazier is a sponsor of these radical bills and he will continue to hear from us ," she said. "The next session begins in January and we will be prepared to continue the fight against all bills that attempt to create special homosexual rights — at the expense of moral-minded citizens."
This article was posted on Thursday, July 24th, 2008 at 2:57 pm and is filed under
Bullying & Victimhood
,
Candidates & Elected Officials
,
Current State Law
,
Diversity & Tolerance Propaganda
,
Gay Rights vs. Others' Rights
,
GLBTQ Targeting Youth and Schools
,
Government Promotion
,
News
,
North Carolina
,
Not with MY Tax money!
,
Pending Legislation
. You can follow any updates to this article through the
RSS 2.0
feed.