Campus Bible Fellowship wouldn't accept 'nondiscrimination' language that undermines faith creed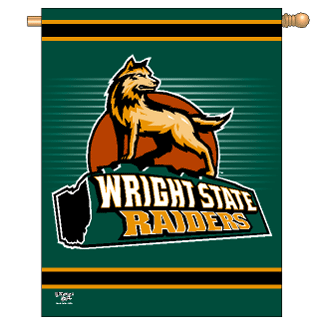 Wright Is Wrong. Wright State University has banned a Christian group in the name of "nondiscrimination." Homosexual superior rights are incompatible with Americans' cherished religious and First Amendment freedoms. TAKE ACTION: help the Foundation for Individual Rights (FIRE) defend liberty on campus by e-mailing Wright State University President David R. Hopkins at david.hopkins@wright.edu to let him know what you think about Wright State's decision to ban the Campus Bible Fellowship.
Here is more evidence that historic American religious freedoms and homosexual "superior rights" (masquerading as civil rights) are incompatible. Activists on the left love to decry "book banning" but they are the ones doing the "Christian banning" — at least on college campuses. We'll be happy to report those pro-homosexual activists who join us in decrying this assault on religious liberty in academia. FIRE and Campus Bible Fellowship are wonderful organizations worthy of your support. — Peter LaBarbera, www.aftah.com
____________________________________
March 2, 2009
Wright State U. Bans Christian Group from Campus
Foundation for Individual Rights (FIRE) Press Release
DAYTON, Ohio, March 2, 2009—Wright State University has banned a Christian group from meeting on campus because of its requirement that voting members be Christian and its refusal to accept "nondiscrimination" language that would eliminate faith-based standards for its voting members. In response, the Campus Bible Fellowship has turned to the Foundation for Individual Rights in Education (FIRE) for help.
"A Christian group has the right to be Christian, a Jewish group has the right to be Jewish, and a Muslim group has the right to be Muslim," said FIRE President Greg Lukianoff. "Courts have affirmed this principle time and time again. It is shocking that in a free society, public universities like Wright State still don't seem to understand or respect this crucial component of religious liberty."
After more than 30 years of existence as a registered student organization at Wright State, the Campus Bible Fellowship (CBF) was prohibited from re-registering in 2009. On January 30, according to CBF representatives Joe Hollaway and Gary Holtz, CBF was informed by Wright State's Office of Student Activities that its registration was being denied for two reasons. First, CBF refused to adopt university-mandated nondiscrimination language in its membership requirements that would have stripped the group of the right to require voting members to adhere to religious and behavioral standards. (Nonvoting members did not have to meet these standards.) Second, Wright State objected to the requirement in CBF's constitution that voting members "accept Jesus Christ as their personal savior" and subscribe to the group's articles of faith. Strangely, however, Wright State has so far refused to put this decision in writing.
CBF, which has been unable to meet on campus since the decision, contacted FIRE for help. FIRE wrote to Wright State President David R. Hopkins on February 12, informing him of federal legal precedent setting forth the principle that "if Wright State is to allow expressive organizations to exist on its campus at all, it must allow religious organizations to exist, to define their missions, [and] to select their own members." FIRE also pointed to its victories in similar religious liberty cases at Ohio State University and at Tufts University.
"Wright State's demands are not only unconstitutional, they are nonsensical," said Robert L. Shibley, FIRE's vice president. "It makes no sense for the university to force a group that exists to communicate its version of the Christian message to accept voting members or leaders who reject that very message."
While President Hopkins has yet to respond to FIRE, Wright State General Counsel Gwen Mattison has continued the university's increasingly suspicious practice of refusing to respond in writing to letters from both CBF and FIRE. On February 26, Mattison phoned FIRE's Adam Kissel to inform him that Wright State would be recognizing CBF for the remainder of the academic year, but that the group would be required to make changes to its constitution when reapplying in May. However, when Kissel e-mailed Mattison to confirm the substance of the conversation, Mattison refused, replying only: "Incorrect–no other reply will be forthcoming." CBF reports that it also has no knowledge that the ban has been lifted.
"If Wright State thinks that it can avoid the consequences of its actions by refusing to put its dealings with the Campus Bible Fellowship in writing, it is sorely mistaken," said Shibley. "This shady practice strongly suggests that the university knows that its actions are illegitimate and unconstitutional."
Wright State even appears to be violating its own policy that organizations created "for the purpose of deepening the religious faith of students within the context of a denominational or interdenominational grouping … may register through customary procedures," even if they exclude members on the basis of religious views.
FIRE is calling on President Hopkins to immediately reverse the ban on the Campus Bible Fellowship and to ensure that its policies do not consign religious organizations to second-class status.
"While FIRE itself does not engage in litigation, Wright State would be wise to change course immediately to avoid ending up on the wrong side of an embarrassing and expensive civil rights lawsuit," Shibley concluded.
FIRE is a nonprofit educational foundation that unites civil rights and civil liberties leaders, scholars, journalists, and public intellectuals across the political and ideological spectrum on behalf of individual rights, due process rights, freedom of expression, and rights of conscience on our nation's campuses. FIRE's efforts to preserve liberty at Wright State University and elsewhere can be seen by visiting www.thefire.org.
—-
TAKE ACTION:
Help FIRE defend liberty on campus! E-mail Wright State University President David R. Hopkins at david.hopkins@wright.edu to let him know what you think about Wright State's decision to ban the Campus Bible Fellowship.
—-
CONTACT:
Robert L. Shibley, Vice President, FIRE: 215-717-3473; robert@thefire.org
David R. Hopkins, President, Wright State University: 937-775-2312; david.hopkins@wright.edu
Gwen M. Mattison, General Counsel and Assistant Attorney General, Wright State University: 937-775-2475; gwen.mattison@wright.edu
This article was posted on Saturday, March 7th, 2009 at 4:25 pm and is filed under
Academic Bias
,
Bible
,
Christian
,
Christian Persecution
,
D - GLBTQ Pressure Within Churches
,
Diversity Propaganda
,
Freedom Under Fire
,
Gay Rights vs. Others' Rights
,
News
,
The Bible, Churches, & Homosexuality
. You can follow any updates to this article through the
RSS 2.0
feed.