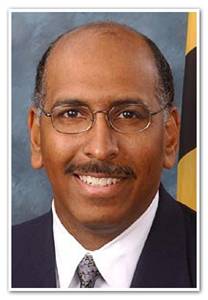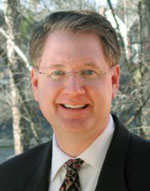 FALSE COMPARISON: GOP Chairman Michael Steele (left) cannot change his skin color. Former "gay" Tim Wilkins of Cross Ministries already has changed his homosexual lifestyle and self-identification. Call or write Steele (202-863-8700; chairman@gop.com) and kindly urge him to avoid using liberal talking points and to stick to the conservative GOP platform. See the superb column by Ken Ervin of CWA below.

TAKE ACTION:  Call or e-mail Republican National Committee Chairman Michael Steele (202-863-8700; chairman@gop.com) and kindly inform him that it is erroneous to equate unchangeable skin color with changeable homosexuality. There are no "ex-Blacks." There are many ex-homosexuals. Also remind him of the perils of using self-serving feminist terms ("choice") to describe abortion, the taking of innocent unborn life. (For guidance see Ken Ervin's excellent column below and AFTAH Board Member Matt Barber's comments on One News Now HERE.)
_______________________________________________
Steele's Aim Off on Social Issues
By Ken Ervin
Originally posted on CWA's website, 3/13/2009
According to Ron Gunzburger over at Politics 1, Republican National Committee Chairman Michael Steele seems to be steering the party ship to the left. In a GQ magazine interview, the newly minted chairman dubs abortion "an individual choice," directly opposing his own party platform, which labels abortion "a fundamental assault on the sanctity of innocent human life."
He also demonstrates a woefully misinformed view of the homosexual lifestyle. "I don't think I've ever really subscribed to that view that you can turn it on and off like a water tap," says Steele. "You just can't simply say, oh, like, 'Tomorrow morning I'm gonna stop being gay.' It's like saying 'Tomorrow morning I'm gonna stop being black.'"
What an unfortunate comparison. I don't believe anyone's ever said that leaving homosexuality is as easy as turning it "on and off like a water tap." That's a deeply oversimplified view of the process – and a process it is. The ex-gay movement (a la Exodus International, et al) is more like Alcoholics Anonymous. They recognize that same-sex attractions are more easily broken one day at a time.
Where Mr. Steele errs, obviously, is in comparing sexual attractions to skin color. Mr. Steele rightly says that he will never be able to "stop being black." However, he can't say that about homosexuality because it's not about genetics, it's about temptation. No white man has ever been tempted to become black (or vice versa). And even if one has, there is no way to act upon it. The same is not true in regards to a sexually broken person dealing with same-sex attractions. And that's where Mr. Steele's argument breaks down.
I think former homosexual Tim Wilkins said it best: "One of life's mysteries is that we don't get to choose what we are tempted by. But we do choose how we respond to those temptations." [Read Wilkin's heart-warming testimony HERE.] The power of the cross is not that we cease to be tempted, but that sin no longer has such a strangle hold on our lives as to force us to yield to our temptations. By His death and resurrection, Jesus became the Victor over sin. Those who are under His blood have access to that victory and, by virtue of that Power, can successfully stand against those temptations.
In reality, Mr. Steele's views on homosexuality are like his views on abortion. It's an individual choice. But just like abortion, it's a bad choice. Always. Every single time.
This article was posted on Friday, March 13th, 2009 at 1:24 pm and is filed under
A - What does the Bible say about homosexuality?
,
B - Ex-Homosexual Testimonies
,
Bible
,
Christian
,
News
,
Republican Party
,
The Bible, Churches, & Homosexuality
. You can follow any updates to this article through the
RSS 2.0
feed.