Help Kevin McCoy stop West Virgnia ENDA bills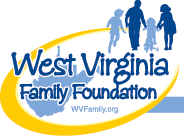 The following is a legislative alert from my friend Kevin McCoy, presidet of West Virginia Family Foundation and state director of the American Family Association of West Virginia. Kevin is the leading activist in West Virginia fighting against the imposition of homosexual "superior rights" in that state. (We argue that so-called "gay rights" go beyond mere "special rights" because many homosexual activists now claim that such aberrant-sex-based "rights" supersede traditional citizens' First Amendment liberties, including freedom of association based on faith/moral beliefs.)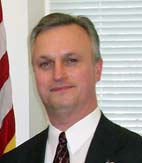 I've worked with Kevin for more than a decade and he is one of the most effective and hardest working pro-family advocates I have ever met. Give me 100 Kevin McCoys and America is a far different nation (I'm not exaggerating)! You can read about some of Kevin's and WVFF's accomplishments HERE. If you are a West Virginia resident — or even if you aren't — please consider sending WVFF a donation to continue their outstanding work defending life, marriage and the traditional family. Thank you. — Peter LaBarbera, www.aftah.com
_______________________________________________

West Virginia Family Foundation
ACTION ALERT!
Liberal WV Legislators Again; Seek "Civil Rights" Status for
Homosexual Behavior

West Virginia Legislators have introduced multiple pro-homosexual bills to mandate West Virginians to accept the homosexual lifestyle as a "civil rights" protected class in WV Code.
SB-134 & SB-238 would grant "civil rights" status within the WV Human Rights Act, West Virginia Fair Housing Act, and West Virginia employment regulations, for bi-sexual, homosexual and gender identity (sex change) lifestyles.  The House liberals have sponsored similar bills such as HB-2454, HB-2925 and HB-2954.
This legislation, if passed, would remove the rights of West Virginia employers not to hire, and West Virginia land owners not to rent to, transvestites, openly homosexual individuals, and others with a perverse "sexual orientation." If this legislation becomes law, Christians and conservatives violating the new law could be sued and/or have civil penalties imposed by a West Virginia court of law.
Click on the links below for full descriptions of the bills and for the names of the legislators who introduced these horrible bills. Tell them you are not going to forget their immoral act for supporting the legalization of sexual lifestyle perversions. Tell them you are going to hold them accountable in the next election cycle!
Click HERE to donate to West Virginia Family Foundation.