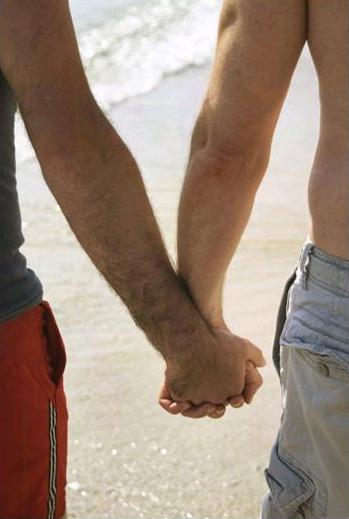 News Release

Americans For Truth About Homosexuality
April 3, 2009                    Contact: Peter LaBarbera: 630-717-7631
CHICAGO– Today's Iowa Supreme Court decision imposing "same-sex marriage" as a constitutional "right" is an assault on not just the Judeo-Christian moral foundations of that state, but also on the God we ask to "Bless America" — and the common-sense, pro-family values of the Midwest, said Peter LaBarbera, president of Americans For Truth About Homosexuality.
LaBarbera, who is also on the board of Protect Marriage Illinois, issued the following statement regarding the court's reckless decision:
"Today Iowa becomes the first state not on either of the nation's two liberal coasts to impose counterfeit, homosexual 'marriage' or its mischievous twin, 'civil unions,' on its citizens through judicial tyranny. To call this decision bankrupt is to understate its perniciousness. The evil genius of the pro-sodomy movement is that it targets noble institutions like marriage and adoption in the name of 'rights,' and then perverts and uses them to normalize aberrant and destructive behaviors.

"Homosexual 'marriage' is wrong because homosexual behavior itself is wrong and destructive – as proved by its role in the needless, early deaths of countless 'gay' men. We must shake loose of the secularists' and libertarians' amoral nonchalance regarding 'same-sex marriage' by asking questions like this: how exactly would two men consummate their 'gay marriage"' Answer: by engaging in what one Founding Father, Noah Webster, writing in saner times, rightly defined as a 'crime against nature.'

"'Eternal vigilance is the price of liberty,' said abolitionist Wendell Phillips, and the evidence keeps pouring in that the entire homosexualist agenda is at war – not just with our nation's Biblical heritage – but with the freedoms that made the United States of America great and blessed among nations. When the courts order society to effectively pretend that changeable sexual misbehavior is a 'civil right,' the law itself becomes perverted by punishing people of faith for their proper opposition toward deviant sex. The battle between 'gay rights' and religious freedom is a 'zero-sum' game – as even lesbian Georgetown law professor Chai Feldblum admits.

"I'm afraid that the pro-family movement – eager to provide secular, public-policy arguments against 'gay marriage' – has failed to convey the monstrous evil of expanding, state-sanctioned homosexualism in our midst.  Our Creator is pure, perfect and holy, and homosexual behavior is diametrically opposed to His will for people's lives and His purpose for sex within the healthy boundaries of marriage, for the procreation of children. This same God graciously provides a way out of this sinful lifestyle through His son Jesus Christ, a path many former homosexuals have taken – including those now living in real (man-woman) marriages.

"It is high time for pastors, in Iowa and across the land, to shake off their stifling, politically correct timidity and again become the prophetic voices for Truth they were called to be: by boldly warning Americans – Christian and non-Christian alike — about the perils of our growing accommodation with the sins of proud homosexuality, and sex outside marriage in general."
This article was posted on Friday, April 3rd, 2009 at 9:08 am and is filed under
"Civil Unions" & "Gay Marriage"
,
"Civil Unions" & "Gay Marriage"
,
A - What does the Bible say about homosexuality?
,
B - Ex-Homosexual Testimonies
,
Biblical Truth
,
Christian Persecution
,
Court Decisions & Judges
,
Current State Law
,
Freedom Under Fire
,
GLBTQ Lawsuits & Retribution
,
Government Promotion
,
Iowa
,
News
,
Semantics/stealing words
,
Sodomy
,
The Bible, Churches, & Homosexuality
. You can follow any updates to this article through the
RSS 2.0
feed.