Rabbi: "this man has not a shred of anti-Semitism in him"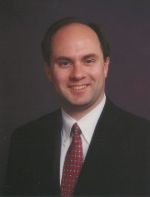 Gary Glenn, president of American Family Association of Michigan, sent out the following letter Friday:
Dear AFA-Michigan supporter,
Under pressure from multiple sources on and off campus, Central Michigan University's student newspaper Friday morning published — on page two of its on-campus print version — a three-sentence retraction of the false report included in its story regarding my visit to the campus Tuesday night.
In response to my phone discussion today with student editor-in-chief Jacob May, pointing out that their ethical obligation to correct their false report extended beyond the confines of the CMU campus, he later in the day added the retraction to the CM Life website at the top of the Wednesday story which falsely reported that "many groups" had accused me of being "anti-Semitic."  (In fact, no group has ever made such an accusation.)
Here's the retraction:
"Editor's note: Because of an editing error in Wednesday's edition of Central Michigan Life, this article originally included uncorroborated remarks alleging that American Family Association (of Michigan) President Gary Glenn was 'anti-Semitic.'  This is incorrect.  Central Michigan Life regrets publishing this error."  http://media.www.cm-life.com/media/storage/paper906/news/2009/04/08/News/Hundreds.Protest.Conservative.Speaker-3701563.shtml
What CM Life terms an "editing error" was in fact the now former managing editor's insertion of the false allegation into the story after the reporter had turned it in for publication; thus, the reporter — under whose name the false information was published without his prior knowledge — joined us in demanding it be removed.
Jacob advised me that the managing editor guilty of this "error" has been fired, as first reported yesterday by the Campus Conservatives group which invited me to speak…see their news release below.
Still having not fully learned their lesson, CM Life editors as of this moment have let remain on their website the "corrected" version of Wednesday's story, which merely diverts what they now admit was a false attack on me personally to an equally unsubstantiated attack on the national AFA organization — again, without citing or identifying any factual sources or substance for the slur.
Thus, what originally read — "Glenn also denied any allegations of being anti-Semitic, which many groups have accused him of." — now reads instead — "…which some people have accused the national AFA of being."
Folks, this student newspaper is funded and operated by your tax dollars.
If you'd like to join us in demanding that CM Life remove all "anti-Semitic" slurs from their story — a subject which, by the way, had nothing whatsoever to do with the topic on which I spoke Tuesday night — please join us in contacting the CMU president's office as follows:
Phone: (989) 774-3131
E-mail: president@cmich.edu
Thanks as always for your support!
Gary Glenn, President
American Family Association of Michigan
Further background:
_______________________________________
From: Dennis Lennox
To: cmucampusconservatives@gmail.com
FOR IMMEDIATE RELEASE
For more information, contact:
Dennis Lennox, CMU Campus Conservatives
Central Michigan student newspaper fires managing
editor for falsifying attack on conservative speaker
MOUNT PLEASANT, Mich. — The managing editor of Central Michigan University's student newspaper was fired for falsifying accusations that libeled Michigan's leading traditional values spokesman.
Garrett Ellison had changed a piece after the reporter turned it in for publishing in Wednesday's edition of Central Michigan Life. His changes claimed American Family Association of Michigan President Gary Glenn was an anti-Semite.
The thrice-weekly newspaper is retracting the story and issuing a full apology in Friday's edition.
Glenn was at CMU to speak during a Campus Conservatives meeting. He is the author of the 2004 constitutional amendment that enshrined traditional marriage in the Michigan Constitution.
"This is a victory for conservatives, who have been oppressed for years at CMU," said Campus Conservatives spokesman Dennis Lennox. "One has to wonder how many other utter falsehoods have been published."
Lennox has also called for the firing of another editor, Caitlin Foyt, who attacked Glenn on Twitter calling him "homophobic" and "anti-semitic (sic)." Foyt, who is bisexual, according to her Facebook profile, has been previously banned from writing about Campus Conservatives because of her biases.
"As a taxpayer-funded newspaper, Central Michigan Life has an obligation to be objective and impartial," said Lennox. "Students need to know they can trust the school newspaper."
###
————-
Letter to CMU newspaper by Rabbi Glenn Harris,
Congregation Shema Yisrael, Bloomfield Hills
From: [Rabbi Glenn Harris]
To: studentlife@cm-life.com
Sent: Thursday, April 09, 2009 11:56 AM
Subject: Truth in reporting
To the Editor (Central Michigan Life),
There is a thing called libel. It consists of putting falsehood to print. It potentially carries criminal charges.
Joe Borlik authored  an article ("Hundreds protest conservative speaker: Group closes meeting in response to demonstrations" April 8, 2009), in which he commented about American Family Association (of Michigan) President Gary Glenn, and I quote:
"Glenn also denied any allegations of being anti-Semitic, which many groups have accused him of (italics mine). He said the mission statement of his organization has always been to promote Judeo-Christian values."
Unless Mr. Borlik's is intentionally sabotaging any future career in journalism, I call on him to either provide the organizations, names and dates of the alleged allegations of anti-Semitism against Mr. Glenn (and they must be verifiably dated prior to 4/8/09), or else retract his statement in writing, with appropriate apologies to your constituency and to Mr. Glenn.
I am all for free speech, but I have a particular disdain for false accusation, particularly when it is memorialized in print. I have known Mr. Glenn for the better part of a decade, and this man has not a shred of anti-Semitism in him.
Sincerely,
Rabbi Glenn Harris
Congregation Shema Yisrael
Bloomfield Hills, MI
——————————
Message from Joe Borlik, the student reporter under whose
byline the false CM-Life report was published (highlights added):
From: [Joe Borlik]
To: Gary Glenn [AFAM@chartermi.net]
Sent: Wednesday, April 08, 2009 3:49 PM
Subject: Re: Retraction of false statement in Gary Glenn story
Gary Glenn,
I apologize if you were unhappy with the article and I will
forward this to the managing editor. But I would like you to
know that when I wrote the article in the newsroom I never
wrote that "many groups have accused you of being anti-
semitic." If I had wrote that I would have said which groups
accused you of such allogations. It is not like I wrote it and
it instantly went into print. It was edited by three editors
after it was written and one of them must have added
that in. Once again I apologize.
Joe Borlik
Central Michigan Life
_______________________________
Original news story published by CMU student newspaper:
CENTRAL MICHIGAN LIFE
Central Michigan University
Mount Pleasant, Michigan
April 8, 2009
Hundreds protest conservative speaker
Group closes meeting in response to demonstrations
by Joe Borlik
Gary Glenn, president of the American Family Association in Michigan, was greeted by about 200 protesters when he arrived to speak with the Campus Conservatives Tuesday night.
The crowd, which waited behind the metal gate across the street from the Bovee University Center harmoniously chanted "Gay, straight, black, white, marriage is a civil right," and "Hey, hey, ho, ho, homophobia's got to go."
Signs were printed with statements like "hate is not a family value," and "you don't have the balls to be queer."
The AFA is strongly opposed to laws allowing gay marriage. Glenn is the author of Proposal 2, which in 2004 called for marriage to be defined in Michigan as between a man and a woman.
"I wanted to send a message to Gary Glenn and the organization he represents that we won't represent hate on campus," said Tennessee senior Ben Dotson. "He has the right to freedom of speech, but we have the right to take a stand against the bigotry he stands for."
Many of the protesters heard about the event from a Facebook event that was created by Dotson on Monday. Several officers with the Central Michigan University Police were on hand, presumably for crowd control.
In response to the protest, Campus Conservatives decided to close the meeting to the general public.
"Tonight is just for us because we don't want people coming in and attacking him," said Hart sophomore and Campus Conservatives president Bryant Greiner.
Many protesters waited outside the University Center Isabella Room where Glenn spoke to make their presence heard.
Glenn was prepared for the crowd who awaiting his arrival after seeing the protest scheduled on Facebook.
"It's the first time I've ever had my own Facebook (page)," he said. "They preach tolerance and diversity, yet if they had it their way, I wouldn't be here."
Glenn spoke on the importance of traditional marriage and said the majority of Americans, including two thirds of blacks and more than 50 percent of Democrats agree that marriage should be between a man and a women.
He also said that people who preach love and diversity can sometimes be the most hateful and intolerant people.
Glenn also denied any allegations of being anti-Semitic, which many groups have accused him of. He said the mission statement of his organization has always been to promote Judeo-Christian values.
According to Glenn, an Oxford University study suggests that college-aged gay men will die eight to 20 years earlier than straight men, and that gay people are more likely to experience domestic violence, a life-threatening disease and premature death.
At 6:30 p.m., a half hour before the protest was scheduled to begin, Campus Conservatives sent out a press release to media entitled "Radical bullies try silencing Campus Conservatives meeting."
The statement read that "radical activists from the fringe of the political spectrum are threatening to disrupt tonight's meeting."
Journalism professor Timothy Boudreau, adviser to the Campus Conservatives, said he wished Glenn's speech would have been open to the public.
"I find it ironic and profoundly disappointing that on a night when they preached the value of free expression, they closed the door on opposing points of view," he said.