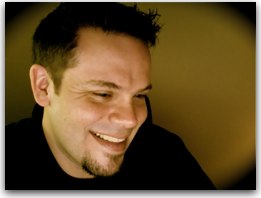 Note the wonderful concluding comment, applicable to all believers, on change through — and contentment in — Christ from Randy Thomas (left) of Exodus International. This is reprinted from Randy's blog: — Peter LaBarbera:
Homosexuality A Product of The Complex Roles of Nature and Nurture
From OneNewsNow.com:

The attempt to prove that homosexuality is determined biologically has been dealt a knockout punch. An American Psychological Association publication includes an admission that there's no homosexual "gene" — meaning it's not likely that homosexuals are born that way.

For decades, the APA has not considered homosexuality a psychological disorder, while other professionals in the field consider it to be a "gender-identity" problem. But the new statement, which appears in a brochure called "Answers to Your Questions for a Better Understanding of Sexual Orientation & Homosexuality," states the following:

"There is no consensus among scientists about the exact reasons that an individual develops a heterosexual, bisexual, gay or lesbian orientation. Although much research has examined the possible genetic, hormonal, developmental, social, and cultural influences on sexual orientation, no findings have emerged that permit scientists to conclude that sexual orientation is determined by any particular factor or factors. Many think that nature and nurture both play complex roles…."

That contrasts with the APA's statement in 1998: "There is considerable recent evidence to suggest that biology, including genetic or inborn hormonal factors, play a significant role in a person's sexuality."
While it is important to find out all we can about sexual identity and development the other side of the coin is that we all have a right to self determine what we do with our lives and sexuality. I didn't have to know whether it was genetic or not in order to pursue, learn and live my life the way I see fit.
The article interviews and quotes Peter LaBarbera and Matt Barber and their recognition that some people "change" through a relationship with Christ:
    LaBarbera stresses that even though elites will not recognize the change, that does not mean the change does not exist. In fact, both Barber and LaBarbera believe that God changes people through Christ — regardless of the sin.
I appreciate their recognition of "change" through a relationship with Christ and that "change" happens regardless of whatever a person is struggling with.  For me, the fact that I no longer identify as gay, do not participate in homosexual behavior, no longer have life dominating temptations, have experienced a strong degree of orientation shift is all secondary "change." It's all secondary to the fact that my goal is to love, abide, grow and be content in Christ … regardless of circumstance.
That's "change" enough for me.