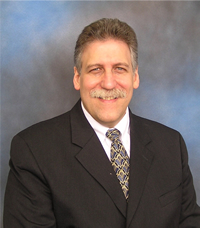 Americans For Truth is pleased and honored to welcome Dr. Michael Brown (left) — a world renown Christian apologist and dynamic pro-family defender of Biblical truth on homosexuality — at its monthly dinner-lecturer tomorrow — Thursday, September 17, at 6:00-9:00 PM — at our office at 25W560 Geneva Rd., in Carol Stream, IL. This is a wonderful opportunity for you to learn from a world renown Christian apologist (author of 20 books) and dedicated pro-family advocate who shatters all the stereotypes about Christians opposing the "gay" agenda. You will be blessed by this man of God who has such a strong heart for proclaiming both the truth about homosexual activism and the love of Christ that sets all men and women — including homosexuals — free.
RSVP to [email protected] (847-722-5330) or and you can get additional information by calling 630-717-7631 or e-mailing [email protected]. I hope to see some of you tomorrow evening!  — Peter LaBarbera, www.americansfortruth.org
Here are the event details:
WHO:  Dr. Michael Brown,  director of the Charlotte, NC -based Coalition of Conscience and president of FIRE School of Ministry in Concord, North Carolina. Dr. Brown, who holds a Ph.D. in Near Eastern Languages and Literatures from New York University, is the world's foremost Messianic Jewish apologist. (Messianic Jews are Jews who believe in Jesus Christ (who was Jewish!) as their Messiah.) Brown is the author of 20 books and in 2010 will publish "A Queer Thing Happened to America," which exposes the extremist teachings of "queer theology."

WHAT:  AFTAH's monthly dinner-lecture: Dr. Brown will be preaching on how faithful Christians are called to both RESIST the radical homosexual activist agenda and REACH OUT in grace and love with the Gospel of Jesus Christ to men and woman practicing homosexuality.

WHEN:  Thursday, Sept. 17, 6:00-9:00 PM.  Casual dinner begins at 6:00, followed by Dr. Brown's talk from 7:00-9:00.  There will be a time for Q&A after a mid-talk break for refreshments.  A free will donation will be taken to cover the cost of the event. This event will be videotaped and a tape will be offered by AFTAH for purchase.

WHERE:  AFTAH's office at 25W560 Geneva Rd., in Carol Stream, IL.  We are located on Geneva Rd., just west of Gary Rd.; (Carol Stream is next door to Wheaton in Chicago's western suburbs.)  Look for the "Kingsland" sign out front and park in the rear.

WHY YOU SHOULD COME (and bring your PASTOR): If you struggle with or wonder about questions like these, this event is a great opportunity for you to strengthen your heart and mind on the issue of the Christian approach towards homosexuality and "gay" activism:

If as a Christian, I want to lovingly minister to gays and lesbians, shouldn't I avoid the anti-homosexual-agenda "culture war"?
As a pastor, how best can I minister to active homosexuals?
What responsibility do I as a pastor have in helping to resist the homosexual activist agenda and to proclaim biblical truth outside my church doors about homosexuality?
How does the "GLBT" agenda threaten our religious and First Amendment freedoms?
How are "queer" theologians undermining and distorting the Word of God? How does the gay theologians' "Jesus" differ from the biblical Christ?
Can I still love my "gay" friends or relatives while helping the pro-family movement resist the demands of the  homosexual activist agenda?
How do I respond to gay activists who compare the Bible's condemnation of homosexuality to "wearing polyester" or eating shellfish? Why should I take what the Old Testament says about homosexuality seriously when it also advocates the stoning of rebellious children, etc.?
How do I respond to people who tell me that I'm being judgmental if I don't accept people being gay?
Shouldn't Christians stop condemning homosexuality as sin to show their love for the homosexual?
Can a person be "gay" and a faithful Christian? Is the term "gay Christian" acceptable?
Why are so many Christians AWOL in the Culture War?
What have Christians done wrong in opposing the "gay" movement?
Can homosexuals really change and leave their "gay" lifestyle and identity behind?
What about the idea that churches should put a "moratorium" on preaching against homosexuality to help reach out to gays with the Gospel?
My liberal friends tell me that Jesus never said anything about homosexuality: how do I answer that?
If we're against promiscuity, shouldn't we let two people of the same sex who love each other and want to commit themselves to each other at least have their "civil unions" be recognized by the government? Shouldn't we be FOR (same-sex) monogamy?
If gays and lesbians didn't choose their attractions, why is it a sin?
Are transsexuality and cross-dressing sins in the Bible?
I am not a Christian: give me some other reasons why I should oppose homosexuality in general, and "gay rights" laws in particular
Other AFTAH articles about Dr. Michael Brown:
_____________________________
RSVP for the Dr. Michael Brown dinner-lecture to: [email protected] (847-722-5330) or and you can get additional information by calling 630-717-7631 or e-mailing [email protected]. I hope to see some of you tomorrow evening!  — Peter LaBarbera, www.americansfortruth.org
This article was posted on Wednesday, September 16th, 2009 at 8:55 am and is filed under
A - What does the Bible say about homosexuality?
,
B - Ex-Homosexual Testimonies
,
Biblical Truth
,
C - Heroes for Truth
,
Christian
,
D - GLBTQ Pressure Within Churches
,
Gospel evangelism
,
News
,
Promoting Gender Confusion
,
Queer Theology
,
The Bible, Churches, & Homosexuality
. You can follow any updates to this article through the
RSS 2.0
feed.