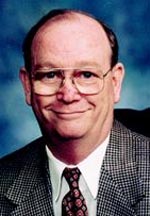 'Truth Teller' Honored: Donald Wildmon, Founder and Chairman of American Family Association and American Family Radio, was the first recipient of AFTAH's "American Truth Teller" Award at the Americans For Truth banquet Saturday.
Thanks to everyone who made our Americans For Truth banquet last night a resounding success. Matt Barber was insightful as our keynote speaker, and Pete Lines — a former homosexual who overcame years of confusion stemming from being sexual molested in his youth — stirred the crowd with his testimony. The only "hate" to be found was outside the building at the (Marxist) Gay Liberation Network's ineffective protest. — Peter LaBarbera, www.aftah.org
The following report is from our friends at the Republicans For Fair Media (RFFM) website:

Americans For Truth About Homosexuality Fundraiser Huge Success: Gay Protest Fizzles
RFFM.org Staff Writer
An estimated audience of over 100 pro-family leaders gathered in Arlington Heights on Saturday night, October 24th, in support of Americans For Truth About Homosexuality (AFTAH).  The evening featured a speech by Peter LaBarbera, Founder and President of AFTAH, and a nationally recognized activist who has toiled on behalf of pro-family issues for more than two decades.
The keynote speaker was J. Matt Barber, AFTAH Board Member: Director of Cultural Affairs, Liberty Counsel; Associate Dean, Liberty University School of Law; and author of "The Right Hook: From the Ring to the Culture War."
Others addressing the event:
Paul B. Madore, Founder and Director, Maine Grassroots Coalition (see their website: SaveMaineMarriage.org);
Jim Finnegan, President, Choose Life Illinois; and
Pete Lines, who overcame the homosexual lifestyle
LaBarbera told RFFM.org that the night was a huge success and he expressed his appreciation to those gathered and to Pastor Calvin Lindstrom, Church of Christian Liberty and Christian Liberty Academy, who delivered the invocation.
Jack Roeser, a well-known pro-family philanthropist who attended the banquet, wowed those in attendance when he offered a $10,000 matching grant for AFTAH.
An expected protest by radical homosexual activists took place outside Christian Liberty Academy which included approximately fifteen demonstrators.  The protest was in response to a national call to action from homosexual leaders.
"I expected to be met by a huge phalanx of pro-homosexual demonstrators," said Dan Zanoza, RFFM.org's Executive Director and an attendee of the AFTAH fundraiser.  "The pro-homosexual group blocked our access to the crosswalk leading to the banquet hall.  As a blind individual, I was struck by the insensitivity of a group which calls for tolerance and recognition of what they claim are special rights homosexuals should receive under the U.S. Constitution."
"Thankfully, two members of the Arlington Heights Police Department cleared a path for me and those I came with and that was deeply appreciated on my part," continued Zanoza.  "As I attempted to enter the crosswalk leading to the Academy itself, the pro-homosexual group proceeded to loudly chant their message which greatly increased the danger for myself and others, including the elderly, who depend on both sight and sound to cross a street.  The insensitivity demonstrated by the group was ironic."
David Smith, Executive Director of the Illinois Family Institute, accepted an award on behalf of Donald E. Wildmon, Founder and Chairman of the American Family Association (AFA) and American Family Radio. [Wildmon, who is recovering from encephalitis,  was the recipient of AFTAH's first annual American Truth Teller Award; his son, AFA President Tim Wildmon, thanked Americans For Truth with a video message played at the banquet.]
Though the AFTAH banquet was not a political event, two candidates seeking statewide office were present.  Dan Proft, who is running for Governor in the GOP primary and Andy Martin, who is seeking the Republican Party nomination in the U.S. Senate race, joined pro-family supporters at the AFTAH fundraiser.
"I was very impressed with the gathering of people who are concerned about this issue, especially with the words of Mr. Lines, an individual who found his way out of the homosexual lifestyle with God's help," said Arlene Sawicki of South Barrington, a longtime pro-life/pro-family activist.  "Contrary to the sentiments of radical homosexual activists, the entire evening approached the issue of homosexuality and its impact on our culture in a loving, Christlike manner."
A Question and Answer session with Matt Barber and Pete Lines topped off the proceedings.
"I learned a great deal about the negative impact the homosexual lifestyle has upon our culture and individuals who find themselves trapped in this lifestyle," said one of those gathered.  "It is a sad story, but Mr. Lines is proof that there is hope for all who are living their lives contrary to Biblical teachings.  However, it is also a message of hope for those with other addictions because I believe, as one of the speakers noted tonight, homosexuality is a form of sexual addiction that one can overcome."
For information regarding contributions to AFTAH go to:  www.americansfortruth.com/donate/.
Anyone wishing to receive RFFM.org e-mails should contact: Dan@rffm.org.