Tough choice awaits as homosexual hate boiled over this year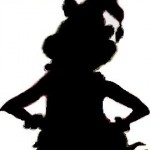 A SERIOUS NOTE: As you can see, below we are making light of the bald-faced hypocrisy of homosexual activists, who demand tolerance for themselves even as they maliciously attack and victimize their critics — and falsely accuse them of "hate." However, we are not including the most vicious manifestation of homosexual hatred that occurred this year: the recent murder conviction of  Teah Wimberly, a lesbian student who shot and killed Amanda Collette, her 15-year-old classmate at Ft. Lauderdale's Dillard High School — because Collette refused Wimberly's same-sex romantic advances.
This is no joking matter, so Wimberly (courtroom photo below left) is not on our list. Needless to say, her conviction for the murder of the talented and beautiful Collette (pictured below right) — a murder directly tied to homosexuality — has not received anything close to the national media attention that made homosexual murder victim Matthew Shepard a household name. (Recall that the much-touted "anti-gay-hate-crime" motive for Shepard's murder was later cast into serious doubt by ABC's 20/20.)
A little over a year ago, Amanda Collette became the ultimate victim of homosexuality when Wimberly shot her in the back at school. As the Miami Herald reported, "Collette, 15, a star dancer on the school's hip-hop dance squad, had rejected romantic advances from Wimberly in the days before the shooting." Minutes after the shooting, Wimberly cried in a call to the 911 operator: "I didn't want to kill her so I shot her in the back . . . I just wanted to give her the pain she gave me."
Regardless of what other factors were involved in this tragedy, it is not unreasonable to assert that Collette would be alive today were it not for the modern GLBT activist movement, which aggressively seeks to mainstream sexual deviance and immoral gay/lesbian "relationships" as normal and acceptable — most tragically among young people.
Yes, Virginia, there was a time in America when young women did not have to worry about sexual harassment and sexual advances from other young women. And the GLBT movement is first and foremost to blame for the rising number of youth who are embracing homosexual behaviors and considering destructive "gay," lesbian, bisexual, or "transgender" self-"identities," at younger and younger ages.  We ask you to pray for the families of both Collette and Wimberly, and pray for the Christian conversion of Teah Wimberly as she awaits sentencing. — Peter LaBarbera, www.aftah.org
______________________________
Nominees Sought for 'Gay Grinch of the Year 2009'
By Peter LaBarbera
CAROL STREAM, Illinois — Americans For Truth About Homosexuality (AFTAH) is taking nominations for our first annual "Gay Grinch of the Year" Award for 2009 — given to the meanest, most deceitful, most socially destructive and/or most blasphemous "gay" activist of the year. Two Thousand Nine was a particularly "mean one" for the Homosexual Lobby — to quote the infamous theme song for the Grinch (which was sung by Thurl Ravenscroft and not Boris Karloff, by the way) — so the choice will be a tough one. We want your input: send your nominations, suggestions and documentary evidence of "gay" Grinchiness to [email protected]. The Gay Grinch 2009 Award winner will be announced after Christmas.
As this is AFTAH's debut "Gay Grinch of the Year" award, our procedures are still in flux. I am inclined to limit the competition to actual practicing homosexuals, bisexuals and "transgenders" but am open to the idea that we will need to give another award to the Grinchiest heterosexual advocate for "gay rights" (perhaps starting next year). We have noticed the growing arrogance and stridency of straight, pro-homosexuality activists — and some of the most caustic pro-"gay" rhetoric comes from straight sympathizers — so we don't want to leave them out.
AFTAH has already received input from various pro-family experts in choosing Gay Grinch of the Year 2009 candidates. Please write to us at [email protected] to cast your vote for the Grinchiest "gay" activist of the year, or to nominate one. Here is a partial list of the candidates that we have assembled (a few more nominees will be in another post):
Perez Hilton — homosexual Hollywood online gossip columnist — for his vulgar, bigoted rant against Miss California Carrie Prejean during the Miss USA 2009 pageant (Hilton's other mean and intolerant acts can count towards the award as well);
Wayne Besen — for his ongoing hatred and harassment of former homosexuals and Christians who help "gays" leave the lifestyle; Besen was videotaped screaming with a megaphone into the window of Boston's Park Street Church that was hosting an "ex-gay" seminar; see MassResistance's full story on the Park Street protest HERE.
Frank Kameny — this "gay" historical icon — who led the first public pro-homosexual protest in America — proclaimed that the God of the Bible is a "sinful homophobic bigot" who needs to repent (to whom, we wonder…) — in a letter to Americans For Truth's Peter LaBarbera; Kameny is an atheist, yet he maintains that "Gay is Godly";
Rachel Maddow, resident lesbian talker 0n MSNBC — for suggesting that rather than tossing two tomatoes at Sarah Palin, an activist in Minnesota should have thrown a pie at the former Alaska governor (it's more accurate). Especially coming from a "gay" activist, this recalls the infamous incident in which a homosexual militant threw a pie in the face of Anita Bryant — a very mean act indeed.  (Maddow too has plenty of other material that gives her a serious shot at the Gay Grinch 2009 award.);
ChadMichael Morrisette and Mito Aviles — This West Hollywood homosexual couple erected a grotesque Halloween display on their rooftop: a nude female mannequin with "LIAR" written on the belly and a copy of the face of pro-traditional-marriage advocate Maggie Gallagher attached as the head (amongst other anti-religious images; see photos of the pathetically putrid and puerile prank HERE). This followed last year's effigy of a Sarah Palin lookalike mannequin hanging from a noose. The vicious anti-Palin stunt in 2008 may have made the deviant duo a favorite for last year's Gay Grinch award, but alas, we didn't give one out. They remain dark horse for the 2009 Gay Grinch Award.
Timothy Kincaid — this writer for the homosexual website "Box Turtle Bulletin" stepped into the competition for Gay Grinch 2009 when he preposterously accused pro-family advocate Laurie Higgins (a former high school writing instructor) of wanting to see students harmed — just because Higgins opposes the pro-homosexual "Day of Silence" and affirms the Scriptural condemnation of homosexual sin.

Kincaid wrote: "Let's be clear. Higgins does not oppose the Day of Silence because it is the wrong way to go about ending the bullying of gay kids. Rather, Higgins opposes the Day of Silence because she believes it is a Christian kid's duty to bully his gay classmates." This is a mischievous and awful lie, and Kincaid knows it, yet he and Box Turtle Bulletin's editors have left it up on their "fact-checking" site for months — even after Higgins strenuously complained to Kincaid. (We understand from Laurie that the Grinchy Kincaid now regrets his word choice but not enough for BTB to remove their spurious hit-piece.) Read Higgins' response to Kincaid's "stunning display of malicious, deceitful non-reasoning" HERE.

George Fornero — This homosexual superintendent of school District 113 in the northern suburbs of Chicago was caught red-handed spreading gossipy, lying e-mails about the same Laurie Higgins and her family. Higgins, now with Illinois Family Institute, is a former writing instructor at a District 113 high school. She filed a FOIA (Freedom of Information Act) request with the district — which revealed dozens of nasty, catty in-house e-mails by and between Fornero and other liberal educators and administrators.

Fornero's most malicious lie occurred in the form of a constituent e-mail he forwarded that made this absurd claim about Higgins: "I have a pretty good idea that she doesn't care for Jews." The hate-filled missive erroneously asserted that Higgins had barred her son from attending a classmate's bat mitzvah ceremony, and then added this über-Grinchy bit of nastiness: ""I guess the contamination would have spread to [Higgins' son's] pure heart nor did he attend her celebration–probably too many Christ killers there." WRONG, writes Higgins, who corrected the record: her son "attended countless bat and bar mitzvahs, as did my other children." Fornero should be fired as a mean-spirited activist and poor role model for students who does not practice the respect and tolerance that he demands from others. See the incredible story HERE and if you are a pro-family advocate who holds educators accountable: file a FOIA request at your child's school!
Look for more Gay Grinch of the Year 2009 Nominees Tomorrow!
This article was posted on Monday, December 21st, 2009 at 3:00 pm and is filed under
"Civil Unions" & "Gay Marriage"
,
"Civil Unions" & "Gay Marriage"
,
"Gay Grinch" Nominees
,
Assaults
,
Homosexual Blogs
,
Homosexual Hate
,
Homosexual Quotes
,
News
,
Politics of "Hate"
,
Prop 8
,
Rachel Maddow
,
The Bible, Churches, & Homosexuality
,
Truth Wins Out
. You can follow any updates to this article through the
RSS 2.0
feed.