Homosexual activist Besen mocks FOX analyst for his sincere expression of faith
"I am not ashamed of the gospel, because it is the power of God for the salvation of everyone who believes: first for the Jew, then for the Gentile." (Romans 1:16)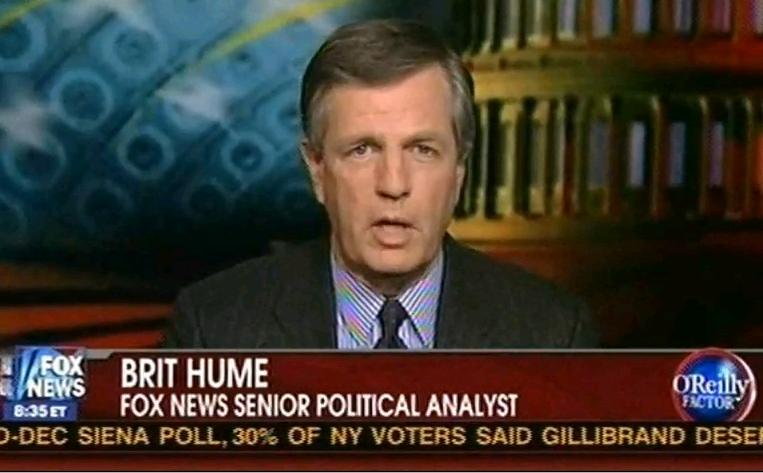 How often these days do you see a bold affirmation of Christianity on TV like FOX News' veteran Brit Hume has given twice in the last few days?  I almost fell off the sofa last night [Tuesday] watching the video below of Hume's appearance on the O'Reilly Factor, which dealt with his godly on-air counsel to Tiger Woods a day earlier on Fox News Sunday.
Predictably, Wayne Besen — our odds-on favorite for Gay Grinch 2009 (announcement coming soon) — had an ugly and bigoted response to Hume's affirmation of Christ's forgiveness. The Christ-ophobic Besen mocks the Christian rebirth (see 2 Corinthians 5:17) with his frothing-at-the-mouth hit-piece HERE. Of course, Besen is on a bizarre quest to prove that "ex-gays" don't exist, so he is literally at war with God — Who already has changed thousands of former "gay" men (like Stephen Black of First Stone Ministries) and ex-"lesbians" (like Lisa Miller) and Who can radically change a repentant Tiger Woods.
Thankfully, most people who do not have a sin-promoting agenda like Besen's still acknowledge the tremendous good that comes from Christian conversion.
I recall a long while ago how Hume's co-worker at Fox News, Fred Barnes, also an evangelical Christian, matter-of-factly acknowledged the reality of "ex-gays" — i.e., that God can change "homosexuals" just like He helps all types of sinners overcome. Barnes' and Hume's candid assent to the biblical Truth that Jesus Christ has the power to forgive and transform people's lives should be the attitude of all believers. (Contrast that with the efforts of Grove City College professor Warren Throckmorton, Jim Wallis, and others who seek to make an unbiblical yet politically correct accommodation with homosexuality.)
For now, I'll take heart in Brit Hume's simple act of faithfulness, which harkens back to a different America — dare I say a more noble and godly America — in which public affirmations of Christianity and Jesus Christ's divine uniqueness were commonplace. Thank you, Brit.  — Peter LaBarbera, www.aftah.org
Here's Hume's interview with Bill O'Reilly: