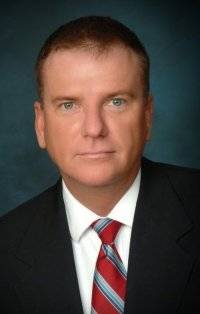 This is the first of a three-part interview with ex-gay Greg Quinlan [click HERE to listen], president of PFOX (Parents and Friends of Ex-Gays and Gays" and a consultant to the New Jersey Family Policy Council. This was pre-recorded and aired Saturday, Feb. 26, 2011. Greg describes his rocky childhood, his angry and unloving father, and his seduction into homosexual acts in his teen years. (Quinlan says nobody is "born gay," and cites the shoddy research behind this canard.) He tells how he got involved as a volunteer for the Human Rights Campaign Fund, the original name of the homosexual lobby group Human Rights Campaign. Greg also recalls how he saw many of his "gay" friends die of HIV/AIDS, which added to his growing doubts about his sexual lifestyle. He also comments on President Obama's decision not to fully defend the Defense of Marriage Act (DOMA).
Quinlan is a speaker at AFTAH's and Mission America's upcoming Truth Academy in Columbus, OH, April 1-2 [go HERE for details], which has the theme: "The 'Hate' Labeling of Christians— Why it's Happening and What We Can Do."
HOW TO LISTEN: This is an mp3 file. Left click once on the link below to play. (Please be patient, depending upon the speed of your internet connection it may take a moment or two to load.) OR right click the link then "save target as" to download the whole show.
This article was posted on Friday, March 4th, 2011 at 12:08 am and is filed under
"Civil Unions" & "Gay Marriage"
,
"Sexual Orientation"/"Gender Identity" and the Law
,
A - What does the Bible say about homosexuality?
,
Americans for Truth Hour
,
B - Ex-Homosexual Testimonies
,
Born that Way?
,
C - Heroes for Truth
,
Christian
,
DOMA
,
Evangelicals
,
Ex-Gay Politics/Gay Oppos. to Ex-Gays
,
Gay and Christian?
,
Health & Science
,
Lies by homosexual activists
,
News
,
Physical Health
,
The Bible, Churches, & Homosexuality
. You can follow any updates to this article through the
RSS 2.0
feed.