Exposure to homosexual promiscuity consistent with GLSEN's past
[WARNING: OFFENSIVE AND GRAPHIC CONTENT; NOT SUITABLE FOR CHILDREN]
TAKE ACTION: Parents and Guardians: Call your children's middle or high school and ask if students and/or teachers will be permitted to refuse to speak during class on Friday, April 15 (as part of the annual homosexual activist "Day of Silence"). For more information, go HERE.
_______________________________________________________
By Peter LaBarbera, www.aftah.org
A Facebook page affiliated with the Gay, Lesbian, Straight Education Network (GLSEN) — to support homosexual student clubs and GLSEN's upcoming activist "Day of Silence" in schools nationwide (Friday, April 15) — was linked for several weeks to a pornographic "gay" hook-up website containing full-frontal nudity and personal ads expressing interest in dangerous homosexual practices including anal sodomy, "rimming" and various sadistic sex fetiishes popular in the homosexual male subculture.
The GLSEN "Gay-Straight Alliances" Facebook page was also linked to a  "Gay Trip Thailand" Facebook page with shirtless Thai males — luring men to that notorious sex-tourism destination — as well as a movie about two male lovers that is sponsored by a leading "gay" pornographic video distributor. When the salacious links were exposed April 11 by Mission America, a pro-family group, they were quickly removed from the GLSEN Facebook page.
The pornographic links evidently remained posted on the GLSEN-sponsored Facebook page for weeks. At least one "photo" ad for the homosexual male hook-up site "NEXGAY" had been posted on the GLSEN Facebook page since at least January 15, 2011, based on a favorable comment  responding to the ad and posted on the GLSEN site that date.  (See  four NEXGAY photo-ads with male models in the lower right corner of the graphic at right.)
A perusal of the "NEXGAY" website reveals it as one of many homosexual male "dating" sites — which are not like the typical heterosexual dating sites in that they are filled with vulgar and overtly pornographic references to sex acts, penis size, etc.
In fact, in its profile page where new members give their personal information, NEXGAY asks users to state their "penis size" –offering a pull-down menu with length options ranging from 5 to 27 centimeters; see photo below). Another entry asks whether they prefer "escorts" (male prostitutes). The hyper-promiscous and often raunchy homosexual male hook-up culture — which includes anonymous sex — is fueled by efficient, online "gay" websites like Manhunt and Grindr — and now "NEXGAY."
As can be seen from our screen-shot upper right, a click on the NEXGAY photo on GLSEN's "Gay Straight Alliances" Facebook page advertised it to their youthful audience as a site offering "free, unrestricted online dating for gay men." Yet on the front page of the NEXGAY site, as of today (April 12, 2010), it becomes clear what "unrestricted" means: among a series of thumbnail photos linking to NEXGAY subscribers is one for "Charly" (see below left), showing him thrusting forward his exposed, erect penis (his face is not shown).
A click on "Charly's" (from Hammond, Ind.) pornographic thumbnail photo takes the user to his profile page, which describes his "sexual interests" as:  "Anal, Bi/Straight, Bondage, Chat/Cam/Phone, Feet, Kissing, Master/Slave, Nipple play, Oral, Porn, Rimming, Rough, Suits, Toys." For the unitiated, Bondage, Master/Slave and Rough refer to homosexual sadism/masochism; Feet suggests a foot fetish; anal denotes homosexual anal sex (extremely high risk); while Rimming refers to oral-anal stimulation — a known risk factor for hepatitis because the practitioner's mouth comes into contact with feces. NEXGAY requires members to be 18 years old.
GLSEN targets younger and younger students
The Gay, Lesbian, Straight Education Network (GLSEN) is the leading activist group promoting the acceptance of homosexuality, bisexual and transsexuality (transgenderism) in schools. One of the main ways it does that is through "Gay-Straight Alliances (GSAs)," which are de facto pro-homosexual booster clubs and which now exist in thousands of high schools and colleges across the United States. GLSEN has always marketed its agenda as protecting the "safety" of LGBT (lesbian, gay, bisexual and transgender) students — engendering sympathy for its activist work among impressionable youth — but critics question how the promotion of sexual identies tied to unhealthy LGBT behaviors can possibly be termed "safe." (The CDC, in a recently published 2008 survey from several major cities, reports that nearly one in five  "men who have sex with men" were infected with the HIV virus, and 44 percent of those did not even know it until they were tested.)
The pro-homosexuality GSA clubs are increasingly making their way into middle schools, where the age range of students is 11-14 or perphaps 15 if the school includes 9th grade. See this San Francisco Unified School District flier on middle school GSAs, from which the following is excerpted:
[Q:] "It makes sense to have a GSA in High School, but why should we have a GSA's in Middle School?

[A:] "Each year more and more Middle School students are coming out: they and their friends need a safe place to share their experiences and ask questions. In all likelihood, there are also students who have parents or family members who are LGBT."
We do not have the figures for how many middle schools allow GSAs, but based on the testimonies on GLSEN's Facebook pages and other homosexual youth venues, it is clear that aggressively "out" homosexuality is on the rise among younger teens and even pre-teens. (Estimates of pro-homosexual student-clubs are unreliable due to their fluid nature, with students graduating and leaving school.)
GLSEN's history: exposing children to reckless homosexual promiscuity
This latest incident involving a GLSEN link with "gay" porn and the particularly prodigious promiscuity associated with male homosexuality is not the first time GLSEN has been exposed as contradicting its "safety" mantra. Below are a few examples:
Boston: "Fistgate"

— In 2000, at a GLSEN-sponsored youth conference, young teens were guided in a "how-to" discussion — led by homosexual instructors — about the grotesque and dangerous sexual-sadistic practice of "fisting" — in which a man inserts his hand and forearm up the rectum and into the colon of his sex partner; see Mass Resistance story on

"Fistgate" HERE;

Chicago: pornographic advertisements

: at the annual

GLSEN national conference in 2000

, organizers distributed Chicago "gay guides" containing ads for homosexual bathhouses (anonymous sex clubs), gay "leather" (sadomasochist) bars, and homosexual phone sex lines. Similar raunchy advertisements or homosexual "safer sex" fliers reportedly have been distributed at other GLSEN conferences;

GLSEN's perverse "Recommended Reading" list

of books for high school and adolescent LGBT students include many with overtly sexual themes including one (

Rainbow Boys

) featuring a sexual encounter between a 17-year-old boy and a 29-year-old man he met on the Internet;

GLSEN founder Kevin Jennings (appointed by President Obama to be "Safe Schools" deputy at the Department of Education), became the subject of widespread controversy when it was reported that — as a teacher at a Boston-area prep school — Jennings failed to report to authorities when one of his underage male students confessed to him that he had been seduced by a homosexual man. Instead, Jennings used the tragic incident to confirm the boy as "gay."
Homosexual promiscuity infects youth
Although it receives precious little media coverage, the exposure of youth to the perverted and hyper-promiscuous male homosexual hook-up culture deserves scrutiny — especially with young "men who have sex with men" continuing to have high rates of HIV and other sexual-transmitted diseases.
Surely few Americans are aware of the behaviors and peculiar, twisted carnality of the sex-saturated "gay" male subculture — e.g., the "penis-size" profile category on the NEXGAY website shown at right. Among the other personal profile categories on the NEXGAY site are the following (with options in red):
[Sexual preference] I am:

Gay individual; Bisexual individual; Curious individual; Straight individual; Gay couple; Bisexual couple; Curious couple; Straight couple; Gay group; Curious group; Straight group; an Organization; Other

[Sodomy position] Role:

Top/Active; Top/Vers[atile]; Versatile; Bottom/Vers;

Bottom/Passive

Body hair:

None/smooth; Little; Average; Hairy; Shaved; Landscaped

[Editor's note: historically, the "gay" slang term "smooth" has been used by adult homosexual men to describe much-sought-after youthful males, who are called "Twinks"];

Drugs [use drugs?]:

Often; Socially; Rarely; Never

Safe Sex:

Always;

Discuss; Never

HIV [status]:

Neg; Pos; Unknown

Escort [sex with male prostitute]:

Yes; Discuss; Never

[Circumcised penis?]  Cut/Uncut: 

Cut; Uncut
Most adults would be shocked to learn of such detailed catering to and categorizing of perversion — much less teens and even pre-teens who might have reached the site after clicking on the "NEXGAY" ad link off the GLSEN "Gay-Straight Alliances" Facebook page.
'Charly's' past and his future
But there is another aspect to the "NEXGAY"-GLSEN linkage that is symbolic of the tragedy of youth entering the sordid homosexual world. Note these three statements by "Charly," the young man from Hammond, Indiana, who posted the pornographic profile on the "gay dating" site. They are among 25 that he listed on his profile page:
My greatest fear is the future.

I am not a great follower of rules and I love risk-taking.

Despite being baptized under Christianity, I do consider myself one, but no one and nothing decides what I believe!
Some time not too long ago Charly lived the innocent and wholesome life of a boy — or so we would hope. Now, at just 23, he is apparently already engaging in — or desires to engage in — some of the most deplorable perversions known to mankind.  We pray that his future would see a return to (real) Christianity — i.e., salvation through Jesus Christ, and deliverance from homosexuality. Charly is responsible for his own conduct, but his descent into the "gay" male hook-up culture — and that of tens of thousands of young men like him — is made easier when society breaks from its biblical moorings and promotes sin and destructive behaviors in the name of tolerance, civil rights, and — worst of all — youth "safety."
You can reach Peter LaBarbera, president of Americans For Truth, at [email protected].
_________________________________________________________
More photos and GLSEN"s whitewashed Facebook page: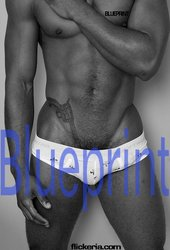 This article was posted on Tuesday, April 12th, 2011 at 9:38 pm and is filed under
A - What does the Bible say about homosexuality?
,
Baptist
,
BDSM
,
Biblical Truth
,
Boards, Administrators, Teachers, Counselors
,
Books & Required Reading in Public Schools
,
Bullying & Victimhood
,
Diversity & Tolerance Propaganda
,
E - Praying for the Lost
,
Extremism
,
Fistgate-GLSEN
,
Gay Culture
,
Gay Sex Health Risks
,
Gay Straight Alliance
,
GLBTQ Targeting Youth and Schools
,
GLSEN
,
HIV/AIDS
,
Homosexual Pornography & Film Festivals
,
News
,
Pornography
,
Promiscuity
,
Sadomasochism
,
Sodomy
,
The Bible, Churches, & Homosexuality
. You can follow any updates to this article through the
RSS 2.0
feed.