Beloved Christian leader sounds warning on Christian apathy, loss of religious liberty
TAKE ACTION: Save the date of Saturday, October 15, 2011 for the annual dinner banquet, featuring beloved Moody Church pastor and author Dr. Erwin Lutzer. In this hurting economy, we have lowered our banquet ticket price to just $10 per person and $20 at the door.  Please consider buying up a table of 5 or 10 reservations for your friends and family members with your gift to AFTAH of $50 or $100. Buy your ticket(s) online at www.americansfortruth.com/donate/; or send your check to: AFTAH, PO Box 5522, Naperville, Il 60567-5522. RSVP or queries to: americansfortruth@gmail.com.
______________________________
Dear AFTAH Supporters,
We are delighted to announce that Moody Church Senior Pastor and author Dr. Erwin Lutzer will be the keynote speaker at Americans For Truth's annual banquet Saturday, October 15th at Christian Liberty Academy in Arlington Heights, Illinois, northwest of Chicago. Dr. Lutzer is a keen observer of moral and spiritual trends in America and we welcome his insights on the growth of homosexual power in the United States and its effect on our liberties.
Who: Dr. Erwin Lutzer, Senior Pastor, Moody Church, Chicago, Illinois. Pro-family culture warrior Scott Lively will also be honored at the banquet

When: Saturday, October 15, 2011; doors open at 6:00 PM.

Where: Christian Liberty Academy, 502 W. Euclid Ave., Arlington Heights, IL 60004, northwest of Chicago; website HERE.

What: Dinner banquet to raise funds for Americans For Truth About Homosexuality. Expect a delicious dinner, wonderful speeches and a contingent of homosexual protesters outside the building chanting lies about AFTAH.

Cost: $10 per person in advance; $20 per person at the door.  Sign up for $10/person online at www.americansfortruth.com/donate/; or mail your check to: Americans For Truth, PO Box 5522, Naperville, IL 60567-552.  RSVP/inquiries to americansfortruth@gmail.com.  Please consider buying extra tickets for your friends, family and co-workers!
Dr. Lutzer: Preacher and Author
For those of you outside Chicagoland and the Midwest who may be unfamiliar with Dr Lutzer, he is a gifted preacher who pastors the historic Moody Church in Chicago (founded by the great evangelist Dwight L. Moody). Lutzer is also the author of numerous books, including: "The Truth About Same-Sex Marriage" (for which Lutzer was branded a "hater" by the Marxist "Gay Liberation Network" in Chicago); "When a Nation Forgets God: 7 lessons we must learn from Nazi Germany": "Hitler's Cross"; and "Oprah, Miracles and the New Earth: A Critique." Here is an Amazon.com link where most of Dr. Lutzer's books can be purchased.
Dr. Lutzer, who was born in Canada and became an American citzen, has blessed many with his gift for clearly explaining biblical truths. He has a keen grasp on the pivotal ideas and spiritual and cultural developments that decide a nation's course. And he has the integrity not to compromise on God's Word even when it becomes politically incorrect. As one who has heard Pastor Lutzer preach on the radio many times (and once at Moody Church), I can safely assure you that you will be blessed by his message and godly counsel for America.
Lower Cost; Buy Bulk Tickets!
We are trying something new for this banquet – lowering the entrance price to just $10/person for advance ticket purchases, and $20/person at the door. We know the economy is rough and we want as many people as possible to attend and hear Dr. Lutzer. So please support us by sharing this event with your network of friends or even buying a table of 10 or 5 tickets so your friends and family can attend. Send queries and RSVPs to americansfortruth@gmail.com.
Scott Lively to be honored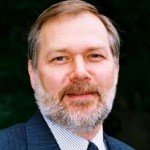 NOTE: We have added a second event with Scott Lively as speaker, Friday, Oct. 14th at 7:00 PM. He will be appearing at Grace Gospel Fellowship church in Bensenville, IL (on Route 83 just north of I-290). This is a FREE event but a freewill offering will be taken to support AFTAH's work.
As you will know if you have ever attended an Americans For Truth banquet or speaking event, they are very special occasions. Our banquet this year will be made more special by the appearance of Scott Lively (right), a brilliant, veteran Christian culture warrior who has been leading the resistance against the homosexualist juggernaut — in the USA and across the world —  for more than two decades. We will honor Scott, who has suffered greatly for doing good and honoring God and His Truth.
As always, we are grateful to Christian Liberty Academy and Pastor Calvin Lindstrom of the Church of Christian Liberty for their hospitality in graciously offering CLA as the host of Americans For Truth and our annual fund-raising banquet. Please pray for our event and make a much-needed gift to AFTAH even if you cannot make it Oct. 15th. God bless.
Peter LaBarbera
President, Americans For Truth
This article was posted on Tuesday, August 23rd, 2011 at 1:06 pm and is filed under
"Civil Unions" & "Gay Marriage"
,
"Civil Unions" & "Gay Marriage"
,
"Sexual Orientation"/"Gender Identity" and the Law
,
A - What does the Bible say about homosexuality?
,
AFTAH Banquet
,
C - Heroes for Truth
,
Christian Persecution
,
Evangelicals
,
Freedom Under Fire
,
Gay Rights vs. Others' Rights
,
GLBTQ Lawsuits & Retribution
,
News
,
The Bible, Churches, & Homosexuality
. You can follow any updates to this article through the
RSS 2.0
feed.