This is a copy of an AFTAH e-mail sent out September 8, 2011: 
Dear Readers,
FOX Contributor and GOP strategist Margaret Hoover compares opposition to homosexual "marriage" to past racial discrimination — an analogy rejected by most Blacks.
One of the reasons we are in such big trouble regarding the promotion of homosexuality in our culture is that "conservatives" have stopped acting conservatively on this particular (sin) issue.  A good example is frequent FOX News guest Margaret Hoover.  She espouses legalized homosexual "marriage" as a Republican Party and "conservative" issue — despite the longstanding GOP platform planks against counterfeit "same-sex marriage" and other aspects of the larger homosexual agenda.  Please read below as Hoover makes the same fraudulent connection between homosexuality and race that drives Blacks nuts when it's trotted out by "gay' activists and liberals:
We Republicans have often found ourselves on the wrong side of civil rights struggles since the 1960s, but there was a reason that Martin Luther King, Jr.'s father is said to have supported Republicans.

Republicans were historically the party ever-expanding freedom to disenfranchised minorities, from newly liberated slaves to giving women the right to vote. Susan B. Anthony was a Republican. By supporting the [pro-homosexuality American Foundation for Equal Rights trial against California's Proposition 8 upholding traditional marriage as between a man and a woman] we have an opportunity to establish our historic credibility on civil rights issues once again. But we should support marriage equality because it is the right thing to do.

Gays and lesbians are our friends, neighbors, doctors, colleagues, sisters and brothers. Does it sit well with you that because of their sexual orientation, a factor outside one's control, that they should have less rights and protections in the eyes of the law?…

That's why the Supreme Court, in 1967 Loving v. Virginia, legalized interracial marriage –six years after our current president was born to an interracial couple. At that time 73% of the population opposed "miscegenation." How long would it have taken to change popular opinion, for the minority to democratically win their constitutional rights? As Martin Luther King, Jr. famously asserted, "Justice delayed is justice denied." 
Note that the above excerpt is taken from Hoover's column, "Why I'm Joining the Fight for Marriage Equality."  on the Fox News website.  Yes, folks, something is rotten in the state of Denmark — and what's rotten is that morally-challenged libertarian Republicans are pushing Danish values on the Grand Old Party.  (Actually, Hoover — a "Cultural Warrior" on Bill O'Reilly's "The O'Reilly Factor" ([email protected]) is to the left of Denmark, which was the first country to recognize homosexual "Civil Unions" but still has not legalized same-sex "marriage.")  Please help me to ask FOX News to treat the issue of homosexuality and the aggressive, anti-Christian, anti-religious-freedom "Gay" Agenda more seriously than they do now.  Ask that FOX NOT marginalize conservatives, Christians and morality advocates who stand on principle against the pro-homosexuality agenda.
FOX Contact Info: 
Brian Lewis, Executive Vice President
Corporate Communications
Phone: 212-301-3331
Fax: 212-819-0816
E-Mail: [email protected] 
Irena Briganti, Senior Vice President
Media Relations
Phone: 212-301-3608
Fax: 212-819-0816
E-Mail: [email protected]
______________________________________________________
AFTAH in the news: the following is reprinted from the excellent pro-family website "LifeSiteNews" (emphasis added):
News Corp., parent company of Fox News, to publish mag promoting gay 'marriage'
by Jeremy Kryn, LifeSiteNews: http://www.lifesitenews.com/news/news-corp-parent-company-of-fox-news-to-publish-mag-promoting-gay-marriage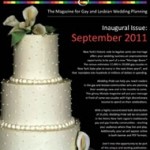 NEW YORK, NY, September 6, 2011 (LifeSiteNews.com) – Fox News' parent company, the conservative-leaning, Rupert Mordoch-owned News Corporation, is preparing to publish a magazine devoted to homosexual "marriage" in the wake of its legalization in New York.
The September 29 debut of "WEDDING Pride" by News Corp.'s Community Newspaper Group has drawn fire from both homosexual supporters, who have slammed the move as a transparent case of financial opportunism, as well as conservatives concerned about what the move says about the future of News Corp and Fox.
"It has come to my attention that News Corp, parent company to virulently homophobic Fox News and NY Post doesn't apparently hate the gays enough to not make a buck off them, if the opportunity presents itself," quipped one writer on the liberal Daily Kos blog.
Peter LaBarbera of Americas for Truth about Homosexuality said, however, that "Conservative and faith-based Americans do not look to Fox to promote sin."
"And yet, every time Fox promotes homosexuality, that's exactly what they're doing; they're promoting bad morality."
"I think the problem is Fox News is based in New York City, which is a gay Mecca," he said, noting that while other news networks devoted considerable time to reporting on a New York Senate vote to legalize homosexual "marriage," the cable news channel devoted zero segments to the vote or to the governor signing the measure into law.
WEDDING Pride is to be a high-end, glossy publication and is to have an initial distribution of 35,000 in New York, New Jersey, and Connecticut. Ad prices in the magazine are to range from $850 for a quarter page to $3,120 for a back cover.
Concerns about the direction Fox News was taking in regard to homosexual issues were also raised in 2006 when the news agency was listed as a "Feature Level" sponsor of the National Lesbian and Gay Journalists Association (NLGJA) annual convention after donating $10,000 to the event.
LaBarbera expressed to LifeSiteNews his fear that Fox News may "go neutral" on social issues.
"People expect Fox to avoid the typical liberal media bias on issues like homosexuality," he said. "Already, Fox supports the NLGJA, and frequent Fox Bill O'Reilly guest Margaret Hoover is a strong advocate for homosexual 'marriage.'"
LaBarbera said that there is reluctance on the part of most Fox News programs to treat the homosexual agenda as a serious threat to religious freedom.
""We certainly hope that News Corporation's support of homosexual 'marriage' does not presage a tilt by Fox News in that direction," he said.
FOX Contact Info:
Brian Lewis, Executive Vice President, Corporate Communications
Phone: 212-301-3331
Fax: 212-819-0816
E-Mail: [email protected]
Irena Briganti, Senior Vice President, Media Relations
Phone: 212-301-3608
Fax: 212-819-0816
E-Mail: [email protected]
____________________________________________________
Sign up for the AFTAH Banquet Saturday, Oct. 15th — Dr. Erwin Lutzer Keynotes!
Ex-Transsexual Walt Heyer and Pro-Family Hero Scott Lively to Attend!
We're excited to announce that former transsexual Walt Heyer [see our 4-part AFTAH interview with Walt at http://www.aftah.com/americans-for-truth-hour/] and his wife Kaycee will be attending the banquet. Also, pro-family hero Scott Lively (author of "The Pink Swastika") will be attending!
Who:

 Dr. Erwin Lutzer, Senior Pastor, Moody Church, Chicago, Illinois. Pro-family culture warrior Scott Lively will also be honored at the banquet

When:

 Saturday, October 15, 2011; doors open at 5:30 PM.

Where:

 Christian Liberty Academy, 502 W. Euclid Ave., Arlington Heights, IL 60004, northwest suburb of Chicago.

What

: Dinner banquet to raise funds for Americans For Truth About Homosexuality. Expect a delicious dinner, wonderful speeches and a contingent of homosexual protesters outside the building chanting lies about AFTAH.

Cost:

 $10 per person in advance; $20 per person at the door. Sign up for $10/person online at www.americansfortruth.com/donate/ (use PayPal if possible); or mail your check to: Americans For Truth, PO Box 5522, Naperville, IL 60567-552. RSVP/inquiries to 

[email protected]

. Please consider buying extra tickets for your friends, family and co-workers!
For more information on the banquet: http://americansfortruth.com/2011/08/23/moody-pastor-dr-erwin-lutzer-to-keynote-aftah-banquet-october-15/
________________________________________________
Help AFTAH Expose Homosexual Lobby Misinformation!
Make you gift of $250, $100, $50, $25 or whatever you can give to www.americansfortruth.com/donate/, or mail your check to: Americans For Truth, PO Box 5522, Naperville, IL 60567-5522.
Sign up for our dinner-banquet 6:00 PM Saturday, Oct. 15th – at Christian Liberty Academy in Arlington Heights, IL — featuring revered Moody senior pastor Dr. Erwin Lutzer.  Tickets are just $10/person (and $20/person at the door).  Buy 5 tickets ($50) or 10 tickets ($100) for your friends and family for this exciting Truth Telling event!  (RSVP to 

[email protected]

.)
Send this story to your network of family, friends and co-workers, introduce them to AFTAH, invite them to the Oct. 15 banquet, and ask them to consider supporting our life-changing work;
Pray for AFTAH as we prepare for some big changes that will lay the foundation for the long-term health of our VITAL ministry.
This article was posted on Wednesday, September 14th, 2011 at 1:10 am and is filed under
"Civil Unions" & "Gay Marriage"
,
"Civil Unions" & "Gay Marriage"
,
Changing Societal Attitudes
,
Conservative and Chrisian sellouts
,
FOX News
,
Libertarian
,
Media's Liberal Bias (General)
,
Morality and Moral Judgments
,
News
. You can follow any updates to this article through the
RSS 2.0
feed.