AFTAH in the News: Why would a major 'family-oriented' corporation back foes of natural marriage in the middle of a ballot campaign?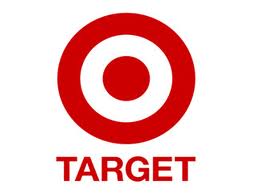 Folks, it's up to us to hold soulless corporations who back immorality accountable. The item below appeared in AFA's "One News Now" news service. [Sign up for their Daily News Briefs HERE and their Alerts HERE.] Clearly, Big Business is gambling that opposition to homosexuality is dying out in the USA. I hope they are wrong, because if they are correct and America is jettisoning its Christian roots to embrace sexual sin and the trivialization of "marriage" to accommodate it, we will continue to decay like all once-great civilizations before us. (In that sense, there is no American "exceptionalism"….)
God will not be mocked, and it is difficult for God to "Bless America" if America blesses sodomy and sexual sin.
TAKE ACTION:  To reach Target, call 1-800-591-3869 and hit "0" at the prompt to get an actual person. Click HERE to give your feedback online. When I called, the operator told me that the "pride" t-shirt donation campaign was consistent with the company's longtime support of "diversity," including the "LGBT [lesbian, gay, bisexual, transgender] community."  
As the 61-39 vote for REAL marriage in North Carolina showed, Sodomy-Based "Marriage" (SBM) is NOT inevitable. Thank you for taking a stand, and have a terrific weekend.
— Peter LaBarbera, www.aftah.org
PS.  Madrid and the World Congress of Families conference were both wonderful, as AFTAH Board Member John McCartney and I had many opportunities to meet and network with pro-family activists from all over the world! We'll have more on that next week.
PPS.  Please "re-sign" up for AFTAH e-mails HERE (the "Join Our E-Mail List" button at the top of the site), as we prepare to switch to "MailChimp" to improve our e-newsletter service to you. Signing up is quick and easy! Thanks for supporting AFTAH!
________________________________________
Target taking 'a big risk'
Read it online: http://www.onenewsnow.com/Business/Default.aspx?id=1606832
Charlie Butts – OneNewsNow – 6/1/2
Referring to the corporation pumping funds into the campaign to defeat Minnesota's Marriage Protection Amendment, Peter LaBarbera says Target has missed the mark on moral issues.
The Americans for Truth About Homosexuality (AFTAH) founder reports that Target has pledged to donate 100 percent of earnings from "pride" T-shirt sales during June to the Family Equality Council, a group that is against the proposed constitutional amendment that will go to Minnesota voters in November (see earlier story).
"It's unbelievable to me that Target would give $120,000 to the pro-homosexual marriage side, right in the middle of a ballot campaign [on traditional marriage]," he comments. "This will certainly have an impact on Target's bottom line, as pro-traditional marriage Americans find out that Target is now a pro-same-sex 'marriage' company."
LaBarbera points out that voters in 31 states have already approved constitutional amendments to protecting marriage as between one man and one woman, North Carolina being the most recent to do so.
"No state has voted at the ballot box for homosexual so-called 'marriage,' so it seems to me that this is a big risk by Target to take one side in such a blatant way on the side of homosexual marriage," the activist offers.
He goes on to argue that pro-family Americans do not want to support companies that give money to what he describes as "the evil cause of so-called gay marriage."
_______________________________________________
Become an AFTAH "Truth Team" Monthly Supporter!
Sign up to make a regular monthly gift to Americans For Truth About Homosexuality, at www.americansfortruth.com/donate/.  (Go to the same page to make a one-time donation.)  Your regular, sustained giving will help us plan for the long term.  You may also send gifts by check or money order via regular mail to: 
AFTAH
PO Box 5522
Naperville, IL 60567-5522
Thank you! 
This article was posted on Friday, June 1st, 2012 at 2:26 pm and is filed under
"Civil Unions" & "Gay Marriage"
,
"Civil Unions" & "Gay Marriage"
,
A - What does the Bible say about homosexuality?
,
Biblical Truth
,
Corporate Promotion
,
News
,
Target
,
The Bible, Churches, & Homosexuality
. You can follow any updates to this article through the
RSS 2.0
feed.