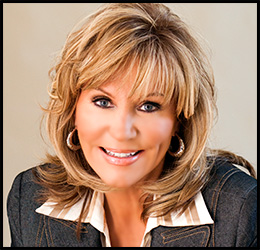 The following interview with FOX News contributor and American Family Association (AFA) talk show host Sandy Rios was recorded November 15, 2012. We apologize for the delay in posting it. Rios is the former president of Concerned Women for America (where she was my former boss) and hosts of "Sandy Rios in the Morning," which airs 7:00-8:00 AM Central Time daily on AFR Talk. Sandy is also vice-president of Family-Pac Federal. In the interview, Rios reacts to the bigoted rant by Atlanta talk show host Neal Boortz — who absurdly blames the Republicans' election loss on social conservatives. She also addresses the recent "gay" activist electoral sweep on homosexual "marriage," the coming battle in the GOP over social issues, and the struggle even within pro-family circles to defend principle on the homosexual issue.  — Peter LaBarbera, AFTAH
HOW TO LISTEN: This is an mp3 file, supported in most operating systems by Windows Media Player, Quick Time and/or I-Tunes.  Real Player is not supported and there may be difficulty when attempting to listen with it.  Left click once on the link below to play.  (Please be patient, depending upon the speed of your internet connection it may take a moment to load.)  OR right click the link then "save target as" to download the whole show.
This article was posted on Tuesday, November 27th, 2012 at 11:46 am and is filed under
"Civil Unions" & "Gay Marriage"
,
"Civil Unions" & "Gay Marriage"
,
"Sexual Orientation"/"Gender Identity" and the Law
,
A - What does the Bible say about homosexuality?
,
Americans for Truth Hour
,
Biblical Truth
,
C - Heroes for Truth
,
Conservative Leaders
,
Freedom Under Fire
,
News
,
The Bible, Churches, & Homosexuality
. You can follow any updates to this article through the
RSS 2.0
feed.