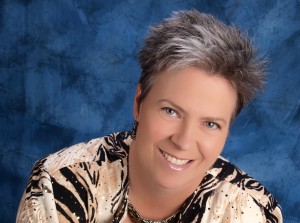 Courtesy of our good friends at PFOX (Parents and Friends of Ex-Gays and Gays):
My Testimony
by Debora Barr
Radical transformation is possible! I lived 18 years of my life as a lesbian with absolutely no desire to change. Now that I have been set free from my invisible shackles, I am experiencing the most wholesome and unconditional love of my Savior, Jesus Christ and will never turn back!
I was born in 1963, to a 19-year-old mother and a twenty-one year old father who lost their first child (my older brother) to complications during child birth less than a year earlier. My parents both came from homes where their same sex parent died when they were very young. I am the oldest of three biological children of my parents and one adopted sibling. I was brought up in the Catholic Church, and early in my life, I developed a love for God and even dreamed of becoming a nun.
I was extremely insecure as a child and did not make friends easily. I never really connected with kids my own age, and my best friends were always older than me. I matured quickly, and beginning at the age of nine, I took on the role of babysitter for my younger siblings as well as the 50 foster children (infants) that my family took in over a period of seven years. I felt like an adult, even as a child.
In high school I began dating a boy who was a couple of years older than me. He lived quite a distance away, so he would come and spend the weekends at my house whenever possible. During this time, my mother started to go with us to the movies or bowling alley nearly every time we went out. She never really dated as a teen because she was raising her two younger brothers. She married my father at the age of 16 to get away from her alcoholic father and her dysfunctional family situation.
When I was 15, my boyfriend and I were away at a church camp and there he tried to have sex with me. When I returned home, I experienced deep betrayal by someone very close to me which sent me spiraling into a deep depression. I rejected God and completely turned my back on him, denying that he even existed. I struggled for the next couple of years with deep depression and attempts at suicide. I graduated from high school, my parents divorced, and I went to college in another part of the state. There, I experienced sexual abuse from three different older men and further rejected any notion that God could exist. I thought what I knew as a child was just a lie and a fairytale – there was no God! I actively rejected the existence of God, telling people who believed that they were weak and deceived.
I built an impenetrable stone wall around my heart, started dressing like a man and making my appearance completely undesirable to men. I befriended my college roommate and she showed me nonsexual love. We started sleeping together, she would just hold me and I felt safe. I then became extremely jealous when she started dating a man, and he moved into our house. I had to endure the pain of hearing them together in the next room, and I was alone once again. I began to struggle with the thought that I was truly a homosexual. I even sought out counseling and the therapist said that I was a homosexual and should just embrace it.
I entered the Army at the age of 24, and there met woman who introduced me to homosexuality. At first I felt safe and loved, however, she was involved with another woman as well and my relationship with her was an emotional rollercoaster ride. During that time, I was also seduced by two different married men who wanted to have sex with me, and I gave into them because I was looking for love and struggling with who I was sexually. I ended up completely embracing homosexuality and began to live as a closeted-homosexual in the military. My first homosexual lover eventually left me after a rocky six year relationship and I spiraled back into deep depression. I truly felt like I would die.
In 1993 I began dating a woman who went to church and one day she invited me to join her. I said that there was no God and that I hadn't crossed the threshold of a church since I was 15. She looked me straight in the eyes and said "Jesus wants you back." At that moment, the Lord began to break down the barriers in my heart and I began traveling the road back to him. I personally experienced what the bible says in Ezekiel 36:26-27, "I will give you a new heart and put a new spirit within you; I will take the heart of stone out of your flesh and give you a heart of flesh. I will put My Spirit within you and cause you to walk in My statutes, and you will keep My judgments and do them."
I joined the Metropolitan Community Church (MCC) – a homosexual church. I became indoctrinated in their beliefs that God made me homosexual and he was pleased with my lifestyle and I became very involved in the church. Over time, I discovered that the woman who brought me back to church was an alcoholic and I suffered sexual and emotional abuse in that six year relationship. In January 2000, I left her behind and moved to the Washington D.C. area and sought out another MCC church. I entered into another homosexual relationship in April 2000, and the two of us were warmly accepted by the gay community where we lived. In 2001 we traveled to Vermont and entered into a Civil Union. We began to build our life together. We bought property together and built our dream home, co-mingling everything we owned.
I became unsatisfied with the MCC churches I found so I began to seek out other types of churches. My partner and I found a church that we loved the first time we attended service. I was shocked and disappointed to see the word "Baptist" on the sign out front as we left the church that first day. I just knew that 'they' would not accept us there. However, we continued to go to that church and were warmly greeted by everyone. We were determined that over time we would bring change to the church and eventually they would openly accept gays as we showed them that our love for each other was pure.
When the church began a church-wide bible study, we opened our home to host a small group study (which was facilitated by a leader in the church) and at the end of that study the church was having a celebration service and invited anyone who wanted to be baptized to sign up. We requested baptism, and were both called into the assistant pastor's office where he told us he didn't know if he could baptize us since we were living in sin (we had been 'ratted out' by the church leader who facilitated the small group in our home). After a long discussion where we both told him that we would walk away from our lifestyle if that is what God told us to do – he agreed to baptize us. That was Nov 23, 2003.
Over the next two years, I became more and more involved in the church. I volunteered as one of the production managers for Sunday morning services, and became heavily involved in the women's ministry. I also developed a love for the word of God, which is where the REAL transformation in my life began to occur. My partner and I started to read the bible together every day and when we would come across passages about homosexuality, she would question me and I would immediately respond with the "real truth" I had learned at MCC about what the scriptures meant. I firmly believed what I had been taught. All the time (unknown to us) the women's ministry leaders at the church were just loving us where we were and praying fervently for our deliverance.
In the fall of 2005, I approached the women's ministry leader and said that my partner and I wanted to 'come clean' with the women in our ministry (believing that nobody in the group knew we were gay). She suggested that we meet with the pastor to discuss this before talking to the women's group, so we began a series of meetings with them. The pastor asked me why I labeled myself as homosexual. I answered that I was born that way and felt I needed to tell him who I was because my lifestyle didn't conform to what the church teaches. He said he just saw me as a child of God. They confronted our beliefs in a gentle and loving way, never backing down from their convictions, but gently showing us what the scriptures said about the way we were living. Over time, the Lord convicted us through his word – the Truth.
We were decided to follow him at all costs. We were determined to live out what the bible says in Luke 9:23 "Then He (Jesus) said to them all, if anyone desires to come after Me, let him deny himself, and take up his cross daily, and follow Me." On January 1, 2006 we publicly confessed to the women's group at church that we were turning away from our homosexual lifestyle and following Jesus Christ. We began by moving into separate bedrooms in our house, and eventually, my partner moved out. This was an extremely painful time, but we were determined to do what was right. It felt like a physical death; the loss of physical touch and the struggle to redefine myself. I didn't know who I was anymore, because I had identified myself as a lesbian for 18 years and at that time had actually convinced myself that I had always been gay. I thank God for the healthy heterosexual women who surrounded me with love as I suffered through this transition.
As I drew closer to Jesus, he began to reveal to me the things that occurred in my past which led me to embrace that lifestyle, and God began to heal those deep wounds in me. I also grieved the loss of what my life could have been if I had married and had children of my own, realizing now that I may never marry and have a family of my own.
I cannot begin to tell you how much God has blessed me since I have completely turned away from denying his existence and living a life of homosexuality for a total of 24 years! God did such an incredible thing in me – I feel as if he actually transformed my DNA! The bible confirms what I have experienced in 2 Corinthians 5:17, "Therefore, if anyone is in Christ, he is a new creation; old things have passed away; behold, all things have become new." I thank God for my new life in him. I am now free from the shackles of homosexuality and am experiencing the lavish love of my Savior Jesus Christ! Please be encouraged by my story, whether you are struggling with same sex attraction, or you are a family member or friend of someone who is, because change is possible!
http://pfox-exgays.blogspot.com/2012/11/ex-gay-change-is-possible.html
Debora Barr is co-author of the therapeutic workbook Practical Exercises for Women in Recovery of Same-Sex Attractionwith reparative therapist James Phelan, MSW, PsyD.