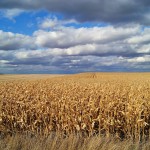 "To whom can I speak and give warning? Who will listen to me? Their ears are closed so they cannot hear. The word of the Lord is offensive to them; they find no pleasure in it." — Jeremiah 6:10
Spending time reading Scripture (and I don't spend near the time I should), helps one gain perspective on what truly ails the United States of America. Of all our problems, America's godlessness and our defiance of biblical Truth (coupled with biblical illiteracy) is our most serious. In many quarters, we have moved from apathy toward the Word of God to utter contempt for it (think: "gay pastors"). We think we're smarter than God, but we're not, and our foolish pride will bring us to ruin if we don't humble ourselves as a nation and repent.
Our national immorality is merely a symptom of a much deeper problem: our rebellion against God. Any nation that glorifies sin tempts God's holy and righteous judgment. But the very ideas of sin and judgment are ridiculed by the secularists (on Left and Right) who have gained considerable sway over our politics and culture in the U.S. But look back in American history: our leaders feared God and called Americans to repent. (See President Abraham Lincoln's 1863 Proclamation "Appointing a Day of National Humiliation, Fasting, and Prayer"; can you even imagine Obama doing that?)
Here is a photo from Iowa by Markel Peters. Isn't it beautiful? Consider it a representation of God and Country. The day (April 3, 2009) that homosexual "marriage" (so-called) was imposed on the people of Iowa — smack in the middle of America's heartland — was a huge victory for those waging war against godly values (and hence against God) in our nation. Linking the divine institution of marriage to the perversion of homosexuality, and then pretending that these "unions" can achieve God's blessing, is nothing short of blasphemy on steroids. Domesticated Sin is still sin. No wonder the God-defying Left was ecstatic to see such a uniquely "queer" agenda take hold in the Midwest, once known for its biblical ethos and common sense. [More commentary after photo; click on photo to view enlarged]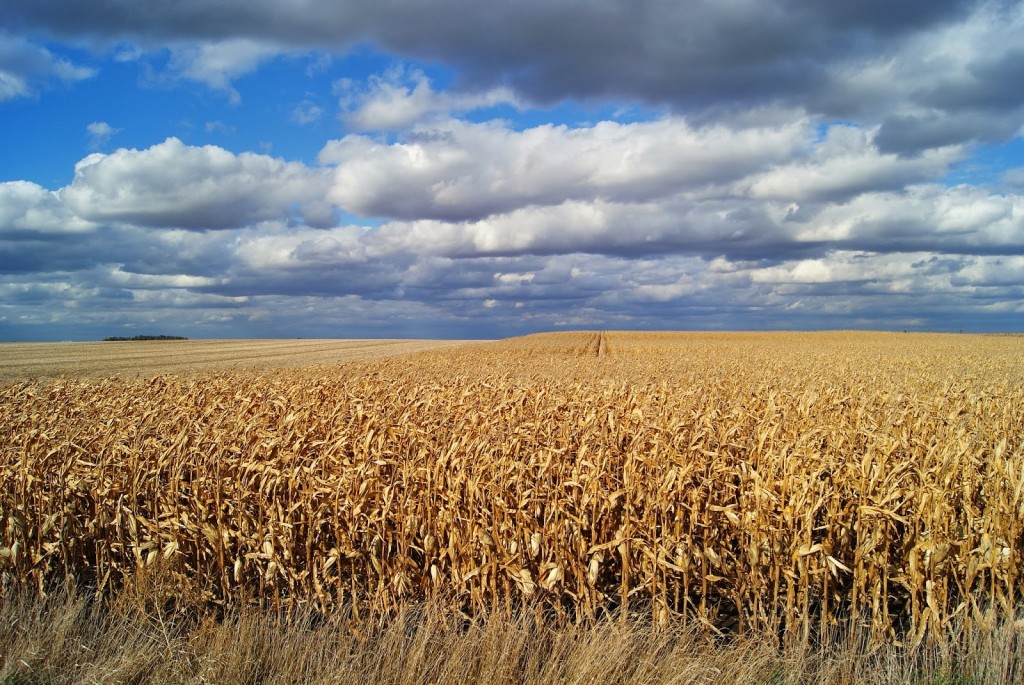 As with other issues, the homosexuality debate often pits Urban versus Rural America. Rural America possesses wisdom, tradition and respect for the Bible — while Urban Liberals (and Libertarians), with their haughty irreverence and "tolerance" for radical sexual and gender ideologies, fancy themselves open-minded sophisticates. (Of course, experience tells us that left-wingers and homosexual activists are among the most intolerant and close-minded of all people — witness their irrational and hateful reactions to happy ex-"gays" — but that's another story.)
Modern liberalism is a "religion," but one whose "priests rule by their own authority," not God's — and its practitioners (both secular and religious) "love it this way" (Jeremiah 5:31). On the homosexual front, a vast array of Religious Left activists are now promoting "gay marriage" and the acceptance of homosexuality as not sinful and even a moral good. Evil is repackaged as good (Isaiah 5:20) as we are told that homosexual "orientation" is a "gift from God" (see my "Satan's Talking Points" piece). I love American ingenuity, but not when it is applied to rationalizing sin.
How do we respond? Christians must lay hold of the authority of Scripture and preach it to a nation of sinners who are so distracted and out of touch with God that they are ignorant of their own peril. The antidote to pride is going back to biblical basics, preaching the life-changing Gospel of Jesus Christ, the "hope of glory" (Colossians 1:27). The antidote to secular cynicism and hate is the Love of God, embodied in the same Christ who requires our humility to accept His gift and be saved:
"For all have sinned and fall short of the glory of God." (Romans 3:23) 

"But God shows his love for us in that while we were still sinners, Christ died for us." (Romans 5:8)

"For it is by grace you have been saved, through faith—and this is not from yourselves, it is the gift of God—not by works, so that no one can boast." (Ephesians 2:8-9)

[See God's wonderful plan of salvation HERE.]
Just like the corn that comes up year after year in America's Heartland, we too will reap what we sow as a nation. Christians who are sold out uncompromisingly to biblical truth may emerge as a small minority in this country, but they will be the only minority that holds the key to the restoration of our great nation. — Peter LaBarbera, AFTAH; [email protected]
This article was posted on Monday, October 28th, 2013 at 8:52 am and is filed under
"Civil Unions" & "Gay Marriage"
,
A - What does the Bible say about homosexuality?
,
B - Ex-Homosexual Testimonies
,
Biblical Truth
,
D - GLBTQ Pressure Within Churches
,
News
,
Redefining Morality
,
Redefining Normal
,
The Bible, Churches, & Homosexuality
,
Too Much Tolerance
. You can follow any updates to this article through the
RSS 2.0
feed.