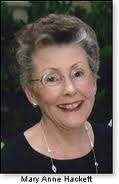 Thanks to my friend and stellar pro-life and pro-family advocate Mary Anne Hackett, president of Catholic Citizens of Illinois, for this letter regarding my upcoming speech at the Saskatchewan Pro-Life Association conference April 11-12 [see article HERE]. Leftists in Weyburn, Saskatchewan are seeking to dislodge me as a speaker at the event and have organized a counter-protest, using the bogus charge that I will be spreading "hate." –– Peter LaBarbera, AFTAH
I am writing to state my support for Peter LaBarbera as a speaker at your event.  I have known Peter for almost twenty years and have worked with him on numerous pro-life, pro-family events and projects.  He has been an outstanding defender of Life and Family, exposing the agenda of those who wish to undermine the family life in our society. I am past president of Illinois Right to Life and I am president and co-founder of Catholic Citizens of Illinois, a Catholic lay organization faithful to the Holy Father and the Magisterium of the Catholic Church.  Catholic Citizens was founded seventeen years ago and we have been active participants in the moral battles of our time.
Peter has been willing to stand in the forefront of these efforts, never wavering from his Christian commitment to present the mercy and love of Jesus Christ.  There is nothing hateful in his presence or his presentations, but rather a genuine desire to call people out of a sinful and unhealthy lifestyle, by offering them something better.  He has earned the gratitude and respect of many ex-homosexuals because his approach is filled with love and concern, not condemnation.
There has been a hate campaign against Peter from the homosexual activists whenever he has been invited to speak or lead public events in support of marriage. I have been a witness to some those attacks.  The goal has been to conceal the truth about homosexually from the public.  Those of us who have been involved in these efforts to defend Life and Family must not let hate prevent honest and open people from hearing the truth.  I congratulate you on your choice of Peter as a speaker and I urge you not to waiver from that decision.
Mary Anne Hackett, President
Catholic Citizens of Illinois
106 Calendar Court, PMB #122
La Grange, IL 60525