"Man-made law must be consistent with God-given, natural rights," asserts GOP's guiding document
The following are extended excerpts of the newly minted 2016 Republican Party Platform, with a focus on the social issues and religious freedom (emphasis ours):
_____________________________
We the People
We are the party of the Declaration of Independence and the Constitution. The Declaration sets forth the fundamental precepts of American government: That God bestows certain inalienable rights on every individual, thus producing human equality; that government exists first and foremost to protect those inalienable rights; that man-made law must be consistent with God-given, natural rights; and that if God-given, natural, inalienable rights come in conflict with government, court, or human-granted rights, God-given, natural, inalienable rights always prevail; that there is a moral law recognized as "the Laws of Nature and of Nature's God"; and that American government is to operate with the consent of the governed. We are also the party of the Constitution, the greatest political document ever written. It is the solemn compact built upon principles of the Declaration that enshrines our God-given individual rights and law, defines the purposes and limits of government, and is the blueprint for ordered liberty that makes the United States the world's freest and most prosperous nation. …
In a free society, the primary role of government is to protect the God-given, inalienable rights of its citizens. These constitutional rights are not negotiable for any American. We affirm that all legislation, regulation, and official actions must conform to the Constitution's original meaning as understood at the time the language was adopted.
…
Defending Marriage Against an Activist Judiciary
Traditional marriage and family, based on marriage between one man and one woman, is the foundation for a free society and has for millennia been entrusted with rearing children and instilling cultural values. We condemn the Supreme Court's ruling in United States v. Windsor, which wrongly removed the ability of Congress to define marriage policy in federal law. We also condemn the Supreme Court's lawless ruling in Obergefell v. Hodges, which in the words of the late Justice Antonin Scalia, was a "judicial Putsch" — full of "silly extravagances" — that reduced "the disciplined legal reasoning of John Marshall and Joseph Storey to the mystical aphorisms of a fortune cookie." In Obergefell, five unelected lawyers robbed 320 million Americans of their legitimate constitutional authority to define marriage as the union of one man and one woman. The Court twisted the meaning of the Fourteenth Amendment beyond recognition. To echo Scalia, we dissent. We, therefore, support the appointment of justices and judges who respect the constitutional limits on their power and respect the authority of the states to decide such fundamental social questions.
The First Amendment: Religious Liberty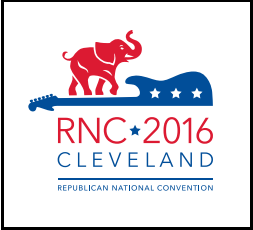 The Bill of Rights lists religious liberty, with its rights of conscience, as the first freedom to be protected. Religious freedom in the Bill of Rights protects the right of the people to practice their faith in their everyday lives. As George Washington taught, "religion and morality are indispensable supports" to a free society. Similarly, Thomas Jefferson declared that "No provision in our Constitution ought to be dearer to man than that which protects the rights of conscience against the enterprises of the civil authority." Ongoing attempts to compel individuals, businesses, and institutions of faith to transgress their beliefs are part of a misguided effort to undermine religion and drive it from the public square. As a result, many charitable religious institutions that have demonstrated great success in helping the needy have been barred from receiving government grants and contracts.
Government officials threaten religious colleges and universities with massive fines and seek to control their personnel decisions. Places of worship for the first time in our history have reason to fear the loss of tax-exempt status merely for espousing and practicing traditional religious beliefs that have been held across the world for thousands of years, and for almost four centuries in America. We value the right of America's religious leaders to preach, and Americans to speak freely, according to their faith. Republicans believe the federal government, specifically the IRS, is constitutionally prohibited from policing or censoring speech based on religious convictions or beliefs, and therefore we urge the repeal of the Johnson Amendment.
We pledge to defend the religious beliefs and rights of conscience of all Americans and to safeguard religious institutions against government control. We endorse the First Amendment Defense Act, Republican legislation in the House and Senate which will bar government discrimination against individuals and businesses for acting on the belief that marriage is the union of one man and one woman. This Act would protect the non-profit tax status of faith-based adoption agencies, the accreditation of religious educational institutions, the grants and contracts of faith-based charities and small businesses, and the licensing of religious professions — all of which are under assault by elements of the Democratic Party. We encourage every state to pass similar legislation. We likewise endorse the efforts of Republican state legislators and governors who have defied intimidation from corporations and the media in defending religious liberty.
We support laws to confirm the longstanding institutions can educate young people, receive government benefits, and participate in public debates without having to check their religious beliefs at the door. Our First Amendment rights are not given to us by the government but are rights we inherently possess. The government cannot use subsequent amendments to limit First Amendment rights. The Free Exercise Clause is both an individual and a collective liberty protecting a right to worship God according to the dictates of conscience. Therefore, we strongly support the freedom of Americans to act in accordance with their religious beliefs, not only in their houses of worship, but also in their everyday lives.
We support the right of the people to conduct their businesses in accordance with their religious beliefs and condemn public officials who have proposed boycotts against businesses that support traditional marriage. We pledge to protect those business owners who have been subjected to hate campaigns, threats of violence, and other attempts to deny their civil rights. We support the public display of the Ten Commandments as a reflection of our history and our country's Judeo-Christian heritage and further affirm the rights of religious students to engage in voluntary prayer at public school events and to have equal access to school facilities. We assert the First Amendment right of freedom of association for religious, private, service, and youth organizations to set their own membership standards.
We support the public display of the Ten Commandments as a reflection of our history and our country's Judeo-Christian heritage and further affirm the rights of religious students to engage in voluntary prayer at public school events and to have equal access to school facilities. We assert the First Amendment right of freedom of association for religious, private, service, and youth organizations to set their own membership standards.
The First Amendment: Constitutionally Protected Speech
The rights of citizenship do not stop at the ballot box. Freedom of speech includes the right to devote resources to whatever cause or candidate one supports. We oppose any restrictions or conditions that would discourage citizens from participating in the public square or limit their ability to promote their ideas, such as requiring private organizations to publicly disclose their donors to the government. Limits on political speech serve only to protect the powerful and insulate incumbent officeholders. We support repeal of federal restrictions on political parties in McCain-Feingold, raising or repealing contribution limits, protecting the political speech of advocacy groups, corporations, and labor unions, and protecting political speech on the internet. We likewise call for an end to the so-called Fairness Doctrine, and support free-market approaches to free speech unregulated by government. We believe the forced funding of political candidates through union dues and other mandatory contributions violates the First Amendment. Just as Americans have a First Amendment right to devote resources to favored candidates or views, they have a First Amendment right not to be forced to individually support individuals or ideologies that they oppose. We agree with Thomas Jefferson that "To compel a man to furnish contributions of money for the propagation of opinions which he disbelieves and abhors is sinful and tyrannical." …
The Fifth Amendment: Protecting Human Life
The Constitution's guarantee that no one can "be deprived of life, liberty or property" deliberately echoes the Declaration of Independence's proclamation that "all" are "endowed by their Creator" with the inalienable right to life. Accordingly, we assert the sanctity of human life and affirm that the unborn child has a fundamental right to life which cannot be infringed. We support a human life amendment to the Constitution and legislation to make clear that the Fourteenth Amendment's protections apply to children before birth.
We oppose the use of public funds to perform or promote abortion or to fund organizations, like Planned Parenthood, so long as they provide or refer for elective abortions or sell fetal body parts rather than provide healthcare. We urge all states and Congress to make it a crime to acquire, transfer, or sell fetal tissues from elective abortions for research, and we call on Congress to enact a ban on any sale of fetal body parts. In the meantime, we call on Congress to ban the practice of misleading women on so-called fetal harvesting consent forms, a fact revealed by a 2015 investigation. We will not fund or subsidize healthcare that includes abortion coverage.
We support the appointment of judges who respect traditional family values and the sanctity of innocent human life. We oppose the non-consensual withholding or withdrawal of care or treatment, including food and water, from individuals with disabilities, newborns, the elderly, or the infirm, just as we oppose euthanasia and assisted suicide.
We affirm our moral obligation to assist, rather than penalize, women who face an unplanned pregnancy. In order to encourage women who face an unplanned pregnancy to choose life, we support legislation that requires financial responsibility for the child be equally borne by both the mother and father upon conception until the child reaches adulthood. Failure to require a father to be equally responsible for a child places an inequitable burden on the mother, creating a financial and social hardship on both mother and child. We celebrate the millions of Americans who open their hearts, homes, and churches to mothers in need and women fleeing abuse. We thank and encourage providers of counseling, medical services, and adoption assistance for empowering women experiencing an unintended pregnancy to choose life. We support funding for ultrasounds and adoption assistance. We salute the many states that now protect women and girls through laws requiring informed consent, parental consent, waiting periods, and clinic regulation. We condemn the Supreme Court's activist decision in Whole Woman's Health v. Hellerstedt striking down commonsense Texas laws providing for basic health and safety standards in abortion clinics.
We applaud the U.S. House of Representatives for leading the effort to add enforcement to the Born-Alive Infant Protection Act by passing the Born-Alive Abortion Survivors Protection Act, which imposes appropriate civil and criminal penalties on healthcare providers who fail to provide treatment and care to an infant who survives an abortion, including early induction delivery whether the death of the infant is intended. We strongly oppose infanticide. Over a dozen states have passed Pain Capable Unborn Child Protection Acts prohibiting abortion after twenty weeks, the point at which current medical research shows that unborn babies can feel excruciating pain during abortions, and we call on Congress to enact the federal version. Not only is it good legislation, but it enjoys the support of a majority of the American people. We support state and federal efforts against the cruelest forms of abortion, especially dismemberment abortion procedures, in which unborn babies are literally torn apart limb from limb.
We call on Congress to ban sex-selection abortions and abortions based on disabilities — discrimination in its most lethal form. We oppose embryonic stem cell research. We oppose federal funding of embryonic stem cell research. We support adult stem cell research and urge the restoration of the national placental stem cell bank created by President George H.W. Bush but abolished by his Democrat successor, President Bill Clinton. We oppose federal funding for harvesting embryos and call for a ban on human cloning.
The Democratic Party is extreme on abortion. Democrats' almost limitless support for abortion, and their strident opposition to even the most basic restrictions on abortion, put them dramatically out of step with the American people. Because of their opposition to simple abortion clinic safety procedures, support for taxpayer-funded abortion, and rejection of pregnancy resource centers that provide abortion alternatives, the old Clinton mantra of "safe, legal, and rare" has been reduced to just "legal." We are proud to be the party that protects human life and offers real solutions for women.
…
Internal Revenue Service
Many good civil servants work at the IRS, but the agency itself is toxic. Its leadership employs known tax delinquents, rehires workers previously fired for misconduct, spends user fees without congressional oversight, and awards bonuses for customer service that would put any private company out of business. Worst of all, the IRS has become an ideological attack dog for the worst elements of today's Democratic Party. It systematically targets conservative, pro-life, and libertarian organizations, harassing them with repeated audits and denying their tax exempt status. Its commissioner has lied to Congress, hidden evidence, and stonewalled investigations. He should be impeached by the House of Representatives and convicted by the Senate. We value the right of America's churches, pastors, and religious leaders to preach and speak freely according to their faith. Republicans believe the federal government, specifically the IRS, is constitutionally prohibited from policing or censoring the speech of America's churches, pastors, and religious leaders. We support repeal of the Johnson Amendment, which restricts First Amendment freedoms of all nonprofit organizations by prohibiting political speech. We also support making the federal tax code so simple and easy to understand that the IRS becomes obsolete and can be abolished.
Marriage, Family, and Society
Foremost among those institutions is the American family. It is the foundation of civil society, and the cornerstone of the family is natural marriage, the union of one man and one woman. Its daily lessons — cooperation, patience, mutual respect, responsibility, self-reliance — are fundamental to the order and progress of our Republic. Strong families, depending upon God and one another, advance the cause of liberty by lessening the need for government in their daily lives. Conversely, as we have learned over the last five decades, the loss of faith and family life leads to greater dependence upon government. That is why Republicans formulate public policy, from taxation to education, from healthcare to welfare, with attention to the needs and strengths of the family.
It is also why everyone should be concerned about the state of the American family today, not because of ideology or doctrine, but because of the overwhelming evidence of experience, social science, and common sense. All of which give us these truths about traditional marriage: Children raised in a two-parent household tend to be physically and emotionally healthier, more likely to do well in school, less likely to use drugs and alcohol, engage in crime or become pregnant outside of marriage. We oppose policies and laws that create a financial incentive for or encourage cohabitation. Moreover, marriage remains the greatest antidote to child poverty. The 40 percent of children who now are born outside of marriage are five times more likely to live in poverty than youngsters born and raised by a mother and father in the home. Nearly three-quarters of the $450 billion government annually spends on welfare goes to single-parent households. This is what it takes for a governmental village to raise a child, and the village is doing a tragically poor job of it.
The data and the facts lead to an inescapable conclusion: Every child deserves a married mom and dad. The reality remains that millions of American families do not have the advantages that come with that structure. We honor the courageous efforts of those who bear the burdens of parenting alone and embrace the principle that all Americans should be treated with dignity and respect. But respect is not enough. Our laws and our government's regulations should recognize marriage as the union of one man and one woman and actively promote married family life as the basis of a stable and prosperous society. For that reason, as explained elsewhere in this platform, we do not accept the Supreme Court's redefinition of marriage and we urge its reversal, whether through judicial reconsideration or a constitutional amendment returning control over marriage to the states. We oppose government discrimination against businesses or entities which decline to sell items or services to individuals for activities that go against their religious views about such activities.
Families formed or enlarged by adoption strengthen our communities and ennoble our nation. Private entities which facilitate adoptions enrich our communities. We support measures such as the First Amendment Defense Act to ensure these entities do not face government discrimination because of their views on marriage and family. We applaud the Republican initiatives which have led to an increase in adoptions, an achievement which should be recognized in any restructuring of the federal tax code. While the number of children in foster care has stabilized, teens who age out of that setting often are abruptly left to face the world on their own. We urge states and community groups to help these young adults become independent.
Thirty years ago, President Reagan commissioned a Special Working Group on the Family to study how government at all levels could be more supportive of family life. We urge marriage penalties to be removed from the tax code and public assistance programs. We invite all who care about children to join us in this proposal to ensure that all federal programs, in the words of President Kennedy, "stress the integrity and preservation of the family unit."
…
Title IX
We emphatically support the original, authentic meaning of Title IX of the Education Amendments of 1972. It affirmed that "no person in the United States shall, on the basis of sex, be excluded from participation in, be denied the benefits of, or be subjected to discrimination under any education program or activity receiving Federal financial assistance." That language opened up for girls and women a world of opportunities that had too often been denied to them. That same provision of law is now being used by bureaucrats — and by the current President of the United States — to impose a social and cultural revolution upon the American people by wrongly redefining sex discrimination to include sexual orientation or other categories. Their agenda has nothing to do with individual rights; it has everything to do with power. They are determined to reshape our schools — and our entire society — to fit the mold of an ideology alien to America's history and traditions. Their edict to the states concerning restrooms, locker rooms, and other facilities is at once illegal, dangerous, and ignores privacy issues. We salute the several states which have filed suit against it.
…
Protecting Individual Conscience in Healthcare
America's healthcare professionals should not be forced to choose between following their faith and practicing their profession. We respect the rights of conscience of healthcare professionals, doctors, nurses, pharmacists, and organizations, especially the faith-based groups which provide a major portion of care for the nation and the needy. We support the ability of all organizations to provide, purchase, or enroll in healthcare coverage consistent with their religious, moral, or ethical convictions without discrimination or penalty. We support the right of parents to determine the proper medical treatment and therapy for their minor children. We support the right of parents to consent to medical treatment for their minor children and urge enactment of legislation that would require parental consent for their daughter to be transported across state lines for abortion. Providers should not be permitted to unilaterally withhold services because a patient's life is deemed not worth living. American taxpayers should not be forced to fund abortion. As Democrats abandon this four decade-old bipartisan consensus, we call for codification of the Hyde Amendment and its application across the government, including Obamacare. We call for a permanent ban on federal funding and subsidies for abortion and healthcare plans that include abortion coverage.
…
Supporting Our Troops: Standing by Our Heroes
…
We support the rights of conscience of military chaplains of all faiths to practice their faith free from political interference. We reject attempts by the Obama Administration to censure and silence them, particularly Christians and Christian chaplains. We support an increase in the size of the Chaplain Corps. A Republican commander-inchief will protect the religious freedom of all military members, especially chaplains, and will not tolerate attempts to ban Bibles or religious symbols from military facilities. A Republican commander-in-chief will also encourage education regarding the religious liberties of military personnel under both the First Amendment of the U.S. Constitution and the current National Defense Authorization Act.
…
We affirm the cultural values that encourage selfless service and superiority in battle, and we oppose anything which might divide or weaken team cohesion, including intra-military special interest demonstrations. In particular, we warn against modification or lessening of standards in order to satisfy a nonmilitary agenda imposed by the White House. We call for an objective review of the impact on readiness of the current Administration's ideology based personnel policies, and will correct problems with appropriate administrative, legal, or legislative action. We reject the use of the military as a platform for social experimentation and will not accept or continue attempts to undermine military priorities and mission readiness. We believe that our nation is most secure when the president and the administration prioritize readiness, recruitment, and retention rather than using the military to advance a social or political agenda. Military readiness should not be sacrificed on the altar of political correctness.
This article was posted on Tuesday, July 19th, 2016 at 10:36 pm and is filed under
"Civil Unions" & "Gay Marriage"
,
"Gay" Subversion of Institutions
,
"Sexual Orientation"/"Gender Identity" and the Law
,
Abortion
,
Christian Persecution
,
Freedom Under Fire
,
News
,
Politics-general
,
Reorientation Therapy
,
Republican Party
. You can follow any updates to this article through the
RSS 2.0
feed.