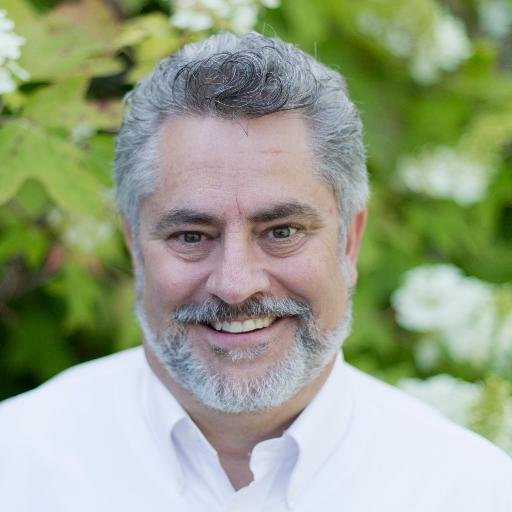 AFTAH Media Release, November 1, 2017; 312-324-3787; [email protected].
Americans For Truth About Homosexuality (AFTAH) presented its 2017 "American Truth Teller Award" to former homosexual Stephen Black, executive director of First Stone Ministries in Oklahoma City, at its annual banquet and teach-in Oct. 20-21, held outside Chicago.
AFTAH President Peter LaBarbera presented Black with a check for $1,000 as the recipient of the annual award, which is given to a pro-family leader who stands boldly for biblical truth and time-tested Judeo-Christian morality against the lies and myths of homosexual and transgender activists.
As AFTAH's keynote speaker, Black gave riveting testimony of how he grew up filled with shame after being twice molested as a boy by adult homosexual male predators. He joyfully touted the transformative power of Christ and the many successes of ex-"gay" ministries like First Stone, described in his new book, "Freedom Realized: Finding Freedom From Homosexuality & Living a Life Free from Labels."
The secular media, which generally caters to LGBTQ activists, rarely covers successful ex-homosexuals like Black, who has been married to wife Robin for more than 30 years.
Stephen came out of the homosexual lifestyle after receiving Jesus Christ as his Savior in his twenties. He and his staff have counseled hundreds of men and women with unwanted same-sex attractions into a life in line with biblical morality and their Christian faith.
Black is also Board Chairman of Restored Hope Network, the umbrella group for "ex-gay" Christian ministries that formed after Exodus International imploded under the failed leadership of Alan Chambers. The latter embraced pro-"gay" apostasy and falsely and arrogantly declared that true, lasting change away from homosexuality is nearly impossible to achieve. Chambers' top aide at Exodus, Randy Thomas, re-entered the homosexual lifestyle yet still claims to be a faithful Christian—in defiance of Scripture.
LaBarbera praised Black as epitomizing the Christian ideal of speaking biblical truth in the pure love and grace of Jesus Christ, and for leading the effort to hold Chambers and Exodus accountable for their worldly drift.
Black joins a list of accomplished recipients of the AFTAH American Truth Teller Award:
Don Wildmon, founder of American Family Association (2009);
The late Kenneth "Hutch" Hutcherson (2010), founder and pastor, Antioch Bible Church, author and bold family advocate;
Scott Lively, author, "The Pink Swastika," and other books, founder, Abiding Truth Ministries (2011);
Judith Reisman, author, "Sexual Sabotage," and leading exposer of corrupt sex researcher Dr. Alfred Kinsey (2012);
Sandy Rios, AFA talk show host and former president of Concerned Women for America (2013);
Michael Brown, Christian talk show host and author. "Something Queer Happened to America" (2014);
Robert Reilly, author, "Making Gay Okay: How Rationalizing Homosexual Behavior Is Changing Everything"(2015), former director, Voice of America; and
Linda Harvey, author, "Maybe He's Not Gay: Another View on Homosexuality," and founder and president of Mission America (2016).
"People in ministry and those nobly fighting the good fight against the LGBTQ sin movement would do well to follow Stephen's example," LaBarbera said. "Stephen has tremendous compassion for people caught up in homosexuality, gender confusion and sexually broken lifestyles. And yet he is unyielding in defense of biblical truth, even when it is politically incorrect."
"In an era in which LGBTQ activists and even mainstream evangelicals are pushing the idea of 'gay-affirming Christianity,' Stephen remains faithful to the timeless Gospel, which never changes to accommodate sin and self-delusion but rather holds up the Lord Jesus as the hope for repentant sinners," he said.