Civil rights icon saw homosexuality as a 'culturally acquired' 'problem' with a 'solution'

By Matt Barber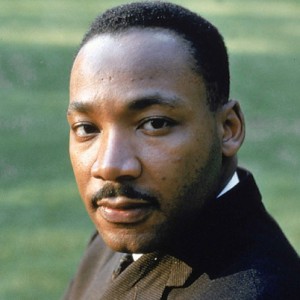 This past week America honored both the life and noble work of the Rev. Martin Luther King Jr., a Bible-believing Christian minister who did more to advance the cause of race-based civil rights than perhaps any other person in recent history.
Regrettably – and as they do each year – the same flock of opportunist "LGBT"-activist vultures quickly swooped in, picking the live flesh from MLK's character-based "dream," to advance their own behavior-based nightmare.
In what amounts to a sort of soft racism, this mostly white left-wing faction has, over the years, disingenuously and ignobly hitched its little pink wagon to a civil rights movement that, by contrast, is built upon the genuine and noble precepts of racial equality and humanitarian justice.
What was MLK's position on the homosexual lifestyle and so-called "gay rights"? While he said little in public on the issue, what he did say made his viewpoint abundantly clear. Unlike the "LGBT" lobby, I'll let Dr. King speak for himself.
In 1958, while writing an advice column for Ebony Magazine, Dr. King responded to a young "gay" man looking for guidance. To avoid being accused of "cherry-picking," here is the exchange in its entirety:
Question: My problem is different from the ones most people have. I am a boy, but I feel about boys the way I ought to feel about girls. I don't want my parents to know about me. What can I do? Is there any place where I can go for help?

Answer: Your problem is not at all an uncommon one. However, it does require careful attention. The type of feeling that you have toward boys is probably not an innate tendency, but something that has been culturally acquired. Your reasons for adopting this habit have now been consciously suppressed or unconsciously repressed. Therefore, it is necessary to deal with this problem by getting back to some of the experiences and circumstances that led to the habit. In order to do this I would suggest that you see a good psychiatrist who can assist you in bringing to the forefront of conscience all of those experiences and circumstances that led to the habit. You are already on the right road toward a solution, since you honestly recognize the problem and have a desire to solve it.
No amount of leftist spin can muddy Dr. King's lucid position on the homosexual lifestyle. He recognized it as a "culturally acquired" "problem" in need of a "solution" – a "habit" stemming from a series of negative "experiences and circumstances."
Although homosexual activists desperately cling to the fact that, after his death, Dr. King's wife, Coretta Scott King, did voice some level of support for the homosexualist political agenda, the undeniable reality remains that, based upon his own words, Dr. King supported neither homosexual conduct nor "LGBT" political activism.
Read the rest of this article »