AFT's correction to the revisionist history below: James McGreevey was not elected governor of New Jersey as an openly homosexual man; he was elected as a (twice) married man with two children.
"Dropping a political bombshell, New Jersey Gov. James McGreevey announced his resignation Thursday after revealing that he is gay and that he had an adulterous affair with a man."
Let's not forget McGreevey's now ex-wife, Dina Matos, and two innocent young children whose heartbreak is willfully omitted from thought by those celebrating McGreevey's new "gay" life. – Sonja Dalton
Excerpted from McGreevey Gay Gov. Book Set To Launch, published Sept 10, 2006, by Associated Press:
James E. McGreevey, the first openly gay governor in U.S. history, is set to launch a month-long national book tour Tuesday with the taping of the Oprah Winfrey show.
The show will be broadcast Sept. 19, the day McGreevey's political memoir, "The Confession," hits bookstores.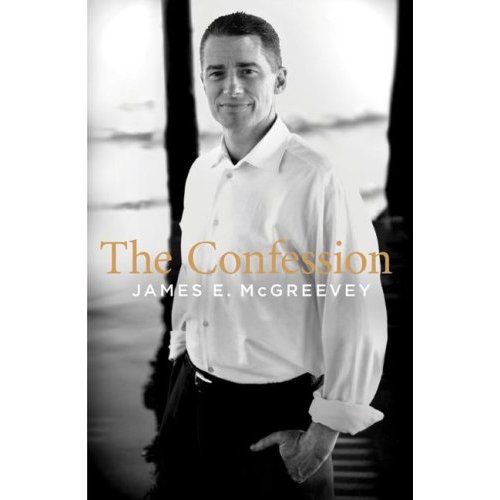 The interview with Oprah marks McGreevey's first in-depth remarks since his political career imploded Aug. 12, 2004, when he told a national television audience that he was gay and would resign as governor.
…His political troubles arose after he put an alleged lover on the state payroll as a homeland security adviser, but the man could not get the necessary security clearance because he is an Israeli citizen.
The book tour, arranged by publisher Harper Collins, will take McGreevey from New York to Los Angeles, including stops in more than a dozen cities and book stores along the way. The day after talking with Oprah, the 49-year-old McGreevey is scheduled to be on the Today Show, The View and Hannity & Colmes on Fox News.
An appearance on The David Letterman Show is also planned.
…None of the interviews or appearances are expected to make a bigger splash than the first one: an hour-long sit-down with one of the most powerful women in America, whose nationally televised show is watched by millions.
McGreevey's partner, Australian financial adviser Mark O'Donnell, will also be on the show…
Though McGreevey was courted by all the major television news and entertainment programs, friends say he chose Oprah to kick off the book because of her sense of faith and spirituality and because the hour-long format allows for an in-depth profile.