Merry Christmas to all of our readers! Please consider making a year-end, tax-deductible gift to Americans For Truth. There's a reason liberal-left groups like People for the American Way are monitoring AFTAH's every move: they don't want the radical "gay" agenda that endangers and corrupts children exposed. We need your help to keep standing for truth, as exemplified by the heartwarming story below…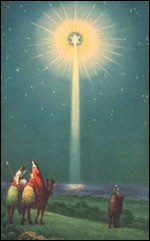 The stakes of the cultural battle over homosexuality are never made clearer than when God reaches down from heaven to bring radical change in a person's life — in the case below, a gender-confused suburban Chicago high school student who has recovered his masculine identity through Christian rebirth (2 Corinthians 5:17).
Only a sophomore in high school, "John" last year went by the name "Joanna" and was known in school for his feminine behaviors, like putting on women's make-up. (We will not use his real name or identify his school to protect his identity as a minor.) He was headed towards living a life as a female-imitating, "transgendered" she — when God intervened and John was "born again" through faith in Jesus Christ, he told his student newspaper.
Now "transgender" Joanna is no more and John is reestablishing his true, God-given male nature at his high school. His newfound reality is precisely the sort of story that homosexual/transsexual activist groups like GLSEN (Gay, Lesbian, Straight Education Network) do not want other teenagers to hear. Because GLSEN knows that such stories undermine the "gay" myth that people are born GLBT (gay, lesbian, bisexual and transgendered), and that such aberrant identities are mere natural and innocuous "orientations."
In GLSEN's "gay" activist world, "Joanna" deserved to be recognized and celebrated based on his/her "transgendered" lifestyle. GLSEN encourages teachers and school counselors to confirm highly impressionable youth in gender-confused identities: in fact, it's quite common now to hear teachers of young students identify gender non-conforming children as future "transgendered" adults.
GLSEN's warped ideology has become official policy at many schools across the country.
But, of course, change is possible, because God is in the business of changing repentant sinners. If the Christ of Christmas can turn around the lives of drug addicts, murderers, and drunks, He certainly can save men and women — and adolescent children — trapped in gender confusion and homosexuality.
As you read this story, say a prayer of praise and thanks to God for working in the life of this young man. Merry CHRIST-mas, John! — Peter LaBarbera
——————————
The following is excerpted from an article that appeared in "John's" high school newspaper in the fall of 2006; we have changed his name and omitted source identification to protect his identity as a minor for now:
Comments left on the Myspace website of [John] displayed messages such as "Why are you moving?" and "Please don't move away!"
Despite concerns that [John] might not begin his sophomore year at [unnamed Illinois high school], he is back, armed with a new wardrobe.
"All my friends were afraid that I was moving away. I'm not moving. Joanna [his female persona's name] is moving," said [John].
At the end of last year, [John] was concerned with properly applying eyeliner and picking a lip gloss that matched his belt.
[John] sold his old clothes and is now clad in [male] outfits from his new favorite stores…
The decision to change his appearance wasn't a quick transition. Losing his feminine appearance took [John] the entire summer.
He became inspired after becoming more involved with religion and his church. [John] calls himself a "born-again Christian."
"I started reading passages from the Bible this summer and I finally understood messages that didn't make sense to me when I was younger," [John] said. "Now I realize I can be who I want to be. Everybody can be who they want to be."
…He also will remain active in his church because he feels that religion helped him decide what kind of changes to make in his life.
According to [John], although the start of the school year was "exciting" for him, he is disappointed that he received negative feedback about his changes from some of his friends.
"Mostly they say things like 'Whoa, what happened?' I understand that they might be shocked by my new look or that they don't necessarily like it, but it doesn't matter what they think," [John] said.
According to [John], he spent "too much time" allowing his [Joanna — female] persona to be teased and mistreated last year.
"People couldn't decide if they were going to accept me then, so I'm cautious of people who are eager to meet the new me," [John] said.
Despite mixed reactions during the first days of school, [John] feels that his family and "true friends" have been accepting and encouraging of the changes he decided to make.
"I feel that the blessings have been pouring down on me recently," [John] said. "Now I can finally be who I'm meant to be."
And to that we at Americans for Truth say, Amen!
This article was posted on Friday, December 22nd, 2006 at 12:31 pm and is filed under
04 - Gender Confusion (Transgender)
,
07 - Questioning
,
A - What does the Bible say about homosexuality?
,
B - Ex-Homosexual Testimonies
,
Diversity & Tolerance Propaganda
,
Gay Straight Alliance
,
Gender 'Fluidity' (Confusion)
,
GLBTQ Targeting Youth and Schools
,
GLSEN
,
News
,
Youth and School Related Organizations
. You can follow any updates to this article through the
RSS 2.0
feed.