Thought Question: How many of San Francisco's elected officials object when nudity and perverted acts take place in public, with children present, in their city — for instance, during Folsom Street Fair — a sadistic sex celebration in which several city blocks are cordoned off — or the annual "gay pride" parade? Interesting that these men find committed Christian teenagers more offensive than public indecency, homosexual bathhouses, etc.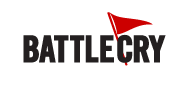 "San Francisco has found the limit of its tolerance in BattleCry's morning worship service." — Tony Perkins, Family Research Council
Excerpted from A Youth Ministry Some Call Antigay Tests Tolerance, by Jesse McKinley, published Mar 8, 2007, by The New York Times:
…When the group in question is a Christian ministry from Texas that condemns homosexuality, and the place is San Francisco, often referred to as "the gayest city in America," the civic welcome wagon collapses pretty quickly.
A two-day event called BattleCry starts Friday at AT&T Park, the downtown baseball stadium. Organizers say the gathering…is a way for young Christians to speak out against what they view as destructive cultural elements, including sex on television, obscene music and violent video games…
But several prominent San Francisco political leaders say Mr. Luce's group is the one doing the damage, using its young members as a conduit for a message of intolerance.
"They are being fed, spoon-fed, hate," said Tom Ammiano, a member of the city's Board of Supervisors, who is gay. "And it is incumbent on any group receiving that hate, particularly gay people, to speak out."
Aaron Peskin, the board's president, called BattleCry "reckless and irresponsible."
"We need to increase understanding of our human differences, not teach our kids to be suspicious and hateful towards people unlike them," Mr. Peskin said in a statement.
…The dispute may come to a head on Friday afternoon when hundreds of Christian teenagers are expected to congregate on the steps of City Hall to pray and "raise their voices on behalf of their generation," organizers said. A group opposing BattleCry plans to protest alongside.
Opponents have said that the rhetoric used onstage during these events is overtly antigay and subtly militaristic…"imposing their biblical fundamentalist worldview on the country."
…Mr. Luce [said] his group loves gay people, but does firmly believe their sexuality is sinful.
"We see homosexuality like a lot of other things that do harm to us, like lying, or cheating, or stealing," he said, adding that he said he had seen studies suggesting that many gay people are depressed or unhappy. "And it's not very loving to leave them in that state and not show them another way."
…Joe D'Alessandro, the president of the San Francisco Convention and Visitors Bureau…said its organizers should be allowed to hold BattleCry nonetheless.
"I think we have to practice tolerance, whether or not they practice tolerance," Mr. D'Alessandro said. "I'm gay myself, and I find their beliefs very offensive. But they have a right to come to our city."
Continue reading in The New York Times…