By Peter LaBarbera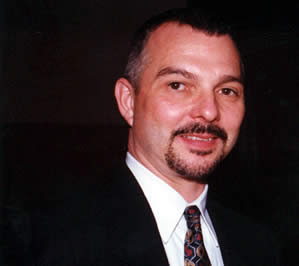 Iliinois homosexual activist Rick Garcia equates advocates for concerned parents with Nazis 
Americans For Truth has joined the pro-family coalition NotOurKids.com — calling on parents across the nation to pull their kids from school if the school endorses or encourages the pro-homosexual "Day of Silence." The annual event is the brainchild of the radical group GLSEN (Gay, Lesbian and Straight Education Network), of Massachusetts "Fistgate" notoriety.
Day of Silence is a propaganda exercise for schools designed to engender sympathy toward GLBT (gay, lesbian, bisexual and transgender) lifestyles. Many schools now officially back this disruptive, pro-homosexual event — so we're calling on parents to pull their children out of school that day (Wed., April 18 this year). How did we get to the point in our society where schools would be used to promote acceptance of immoral homosexual behaviors and gender confusion (transgenderism)?
Many schools — especially in metropolitan areas — have become PC propaganda centers, and it's way past time for parents to take a stand. Promoting unhealthy, changeable and immoral behaviors like homosexuality and bisexuality — especially to vulnerable teens (even middle schoolers!) –– lacks compassion.  Click HERE for a list of schools likely to be (or potentially) participating in the "Day of Silence." 
Beware: it can be tricky to nail down a school's policy on DOS because administrators will often claim that they are NOT endorsing the pro-homosexual event, yet then they will still allow students to remain silent that day — an obvious acquiescence to politicized behavior that disrupts the educational process.
For an idea of how GLSEN-friendly teachers use the classroom to promote the "victimhood" of homosexuals as a minority, click HERE to view a GLSEN document, "Lesson Plan: The Silencing Effect of Anti-LGBT Name-Calling."  From the "Lesson Plan":
"Instruct students to freewrite about one or both of the following topics: 1) How it feels to silence oneself and be silenced by others; and/or 2) What the Day of Silence means to them, and why they do or don't think the Day of Silence is necessary in their school."
Folks, this isn't education, it's 'Gay' Advocacy Training 101!
Concerned Parents = Nazis?
Rick Garcia, Illinois' top homosexual activist, responded to the "Not Our Kids" press release below by saying that our pro-family coalition is advocating "animosity and bigotry" rather than a healthy school environment. Garcia told the Naperville [Illinois] Sun: "These people sound like they'd be perfect for Nazi Germany…Let's burn books so our perfect children are not tainted. Not our kids, well they are your kids. If they think they're going to keep their kids from gay people or a discussion of homosexuality anywhere, they are delusional."  (Click HERE for ex-"gay" and Not Our Kids spokesman Steve Bennett's response to Garcia's nonsense.)
Nazi Germany? Burning books? Delusional parents?  So much for the homosexual advocates' "no name calling" campaign. Can you see why your children are more likely to be indoctrinated than educated when the "gay" agenda elbows its way into their school? 
Americans For Truth and NotOurKids.com will have more information on the Parent/Student Pullout of the Day of Silence (Wed., April 18th) and practical information on what you as a parent or taxpayer can do in future e-mails.
This article was posted on Thursday, March 29th, 2007 at 11:04 am and is filed under
Boards, Administrators, Teachers, Counselors
,
Day of Silence
,
Gay Straight Alliance
,
GLBTQ Targeting Youth and Schools
,
GLSEN
,
News
,
Youth and School Related Organizations
. You can follow any updates to this article through the
RSS 2.0
feed.