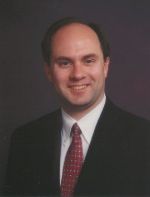 Michigan pro-family leader Gary Glenn: victim of homosexual smear campaigns 
On Feb 24, 2007, Matt Foreman, Executive Director of the National Gay & Lesbian Task Force issued the following statement blaming Christians and specifically Gary Glenn, president of American Family Association of Michigan, for the apparent murder of homosexual Andrew Anthos — which Detroit police have now reported was not a murder:
"The hatred and loathing that led to the vicious murder of Andrew Anthos only because he was gay is not innate. Instead it is being taught every day by leaders of the so-called Christian right and their political allies. They disguise their bigotry as 'deeply-held religious beliefs.' They cloak themselves in 'family values.'
"For years, Michigan has been subjected to the homophobic rants of Gary Glenn of the American Family Association of Michigan, while so many otherwise good and decent people have been silent. Just two years ago, the state endured an ugly campaign, led by Cardinal Adam Maida, to 'protect marriage' by writing anti-gay discrimination into its constitution. Based on that amendment, a three-judge panel of Michigan's court of appeals voted last month to terminate medical insurance coverage for families of LGBT government workers throughout the state.
"It is appalling hypocrisy for these forces to pretend that their venomous words and organizing have no connection to the plague of hate violence against gay people, including the murder of Mr. Anthos…"
That's right: Matt Foreman publicly (and falsely) accused Gary Glenn and Cardinal Maida as accessories to the murder [again, which we now know was probably not a murder–AFTAH editor] of a 72-year-old man, simply because these men exercise their constitutional freedom of speech to vocally uphold the Christian principles upon which our nation was founded — including God's design for one man to wed one woman for life and His consistent condemnation of homosexual behavior.
Perhaps Matt Foreman took his cue from Sean Kosofsky of Triangle Foundation, a Detroit-based homosexual activist group, who once made this preposterous claim against Glenn's group:
"We personally believe that the AFA may support the murder of gay, lesbian and bisexual people… We are also fairly certain the AFA wants all homosexuals locked up on sodomy charges and put in jail."