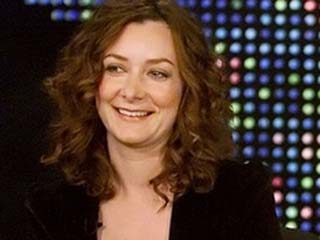 Let's all pretend that lesbian "mommies" are normal and good for kids…. 
By Peter LaBarbera  
One of the more irritating things about Politically Correct culture is when the media pretend that abnormal is normal — and then expect the rest of us to play along.  That's sort of what being PC is all about, right? Nobody can judge anything — except the "judgers" (that would be us "religious right" folks). It's perfectly OK for liberals and homosexual activists to slam us because, well, we're so intolerant of things like Hollywood stars intentionally creating fatherless households and becoming lesbian "mommy" role models who are going to confuse the heck out of these children who, through no fault of their own, are now part of some bizarre social experiment called "same-sex parenting."
We yearn for the good old days when lesbian radicals railed against "patriarchal" marriage and family, mocked "breeders" (heterosexuals with kiddos), and said the great thing about being a lesbian was that you didn't have to reproduce. At least then innocent children were not dragged into the "Gay" Revolution.
P.S. Note that even FOX (through Variety) is now "reporting" a biological fantasy: Gilbert did not have her first child, Levi, "with" her lesbian partner — a man was involved. If she did, that would truly be news.
Here's the report from FoxNews.com:  
LOS ANGELES  —  Sara Gilbert has given birth to a baby girl.
The 32-year-old actress, who played surly teenager Darlene Conner on the hit ABC sitcom "Roseanne," and her partner Allison Adler welcomed daughter Sawyer on Aug. 2, according to Variety.
Gilbert's publicist, who confirmed the birth, didn't provide further details.
The actress also has a 3-year-old son, Levi, with Adler, Variety said.
"Roseanne" ended its prime-time run in 1997. Recent work by Gilbert includes a recurring role on NBC's "ER."
The Associated Press contributed to this report.