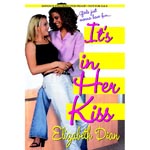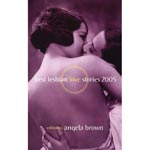 UPDATE: after Donna Garner sent the message below, she did some more research on Wal-Mart's "Gay & Lesbian" books section of its website and found that the corporation had not changed as much as she thought. Here is her subsequent 'Correction':
TAKE ACTION: Contact Wal-Mart by phone at 1-800-WALMART or through their online feedback page; thank them for moving in a pro-family direction but ask them to stop marketing offensive books that promote homosexual behavior, especially to youth. There are plenty of places to get these books: a "pro-family" corporation need not aggressively pursue this market.
Donna Garner writes: Now I am really sorry that I gave Wal-Mart a "pass" on their online offerings.  Last night when I was searching, I typed in the words "homosexuality" and "homosexuals" into the Wal-Mart search box. This is the same way that I had searched last summer and found so very many. 
 
This morning someone who is far wiser than I am has written me back and said these horrible teen homosexual books are still online at Wal-Mart [examples: The Best Gay Love Stories 2005, It's in Her Kiss (see cover above), Queer Cowboys, Best Lesbian Love Stories 2005, etc.] and can be located by going through the following or by typing in the word "gay" into the search engine.  I should have thought to do that.  Please forgive my ignorance.
We still need to hold Wal-Mart responsible, and I will send my letters to the Wal-Mart executives as soon as I have time to get them written.
 
Here is what the wiser person wrote to me this morning: 
 
"In the Search box, choose Books from the drop down menu, but don't type a search term in the menu.  Then click Find.  When it brings up a new screen, look on the lefthand side under SHOP BOOKS.  You will see in the list Gay & Lesbian.  Click on that.  In the next screen, it says Featured Categories.  Right under that is a section Gay & Lesbian Fiction, with a photo of a book Walk Like A Man.  Just below that book, just below the Add To Cart button, it says See all fiction.  Click on the word fiction.  It will take you to the Gay and Lesbian Fiction listings."
__________________________
Donna Warner's original message: Super-activists like Donna Garner and pro-family organizations like American Family Association — which led the charge against Wal-mart's pro-homosexual drift — had a lot to do with this hopeful marketing shift. — Peter LaBarbera
TAKE ACTION: Contact Wal-Mart by phone at 1-800-WALMART or by through their online feedback page, and thank them for moving in a pro-family direction. 
By Donna Garner
Not only has Wal-Mart actually stopped funding Planned Parenthood and has been taken off the Life Decisions International Boycott List, but I believe the Wal-Mart online bookstore has been cleaned up also.
 
I went to the Wal-Mart online bookstore and typed in "homosexuality."  Earlier this summer when I typed in that word, there were some 500+ books on the subject.  Now there are only 99 [there are actually over 400–Ed.].  I scrolled through all 99, and most of them are either about homosexuality and Christianity or homosexuality in history, art, foreign countries, etc. I wish many of them were not being sold by Wal-Mart, but I have to say that the really horrible homosexual novels and perverted books which teens might be lured into reading are no longer on the list [see note above on that]. 
 
Praise God!  I really do believe Wal-Mart has had a change of heart. The boycott did get their attention, and the Lord has answered our prayers. 
 
Thanks to all of you who joined in the boycott of Wal-Mart.  It took all of us working together to make a difference. God's people are a mighty army!
 
Donna Garner
wgarner1@hot.rr.com