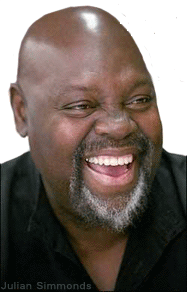 Congratulations to Pastor Ken Hutcherson for showing America how to take on the forces that are stealing the education system to indoctrinate children in left-wing and anti-Christian ideologies. Hutcherson led a full one-third of  Mt. Si High School students OUT of school Friday to protest the pro-homosexuality "Day of Silence."  Following is the beginning of the Seattle Times story.
By Lynn Thompson
Seattle Times Eastside bureau
A Day of Silence inside Mount Si High School meant to show support for gay and lesbian students erupted in noisy protests outside.
More than one-third of students didn't show up for classes Friday. Principal Randy Taylor said 495 out of 1,410 students weren't at school, including 85 athletes whose parents had asked that they be excused for their personal beliefs.
About 100 people joined the Rev. Ken Hutcherson, a prominent anti-gay-rights activist, in prayer and song that questioned the dedication of a school day to what they said was a controversial political cause.
For the rest of the Seattle Times story click here