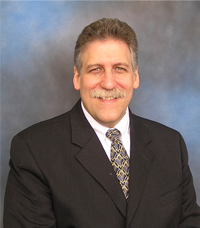 Dr. Mike Brown of ICN Ministries
The following is from our friends at ICN Ministries, led by Dr. Michael Brown. To see a preview of Harry Knox's (and HRC's) homosexualist theology, see our story, "VIDEO: Satan's Talking Points? HRC's Harry Knox Claims Homosexuality Is 'Gift from God' in MSNBC Debate with CWA's Matt Barber," where you can watch the MSNBC debate on YouTube. For more on Mike Brown, see his response to Christian Left leader Jim Wallis on same-unions HERE.
ICN Ministries writes:
We are pleased to announce that for a 24 hour period, from 6:00 AM May 5th until 6:00 AM May 6th, you will be able to watch a free webcast of the important debate between Dr. Michael Brown, Director of the Coalition of Conscience, and Mr. Harry Knox, Director of Faith and Religion for the Human Rights Campaign, on the topic of "A Christian Response to Homosexuality." The Coalition of Conscience is a network of Christian leaders and believers working together for moral and cultural change through the gospel; the Human Rights Campaign (HRC) is the world's largest homosexual advocacy group.

This historic debate took place on February 14th at the Blumenthal Performing Arts Center in Charlotte, NC with more than 300 in attendance. In February of 2007, Dr. Brown delivered a lecture series at the Blumenthal on "Homosexuality, the Church, and Society," focusing on the work of the HRC on the final night. This drew a direct response from Joe Solmonese, president of the HRC, who publicly challenged Brown at the HRC's fund-raising dinner in Charlotte. As a result of that public challenge, Dr. Brown suggested that both sides put the issues on the table in a mutually respectful way, leading to this year's debate.

To view the webcast, go to www.revolutionnow.org and click on Watch the Brown-Knox Debate between 6:00 AM May 5th and 6:00 AM May 6th. This is an event you don't want to miss!

For DVD copies of the debate, go to: http://store.icnministries.org/videoanddvds.html.

Blessings and grace,

The ICN Staff
This article was posted on Wednesday, April 30th, 2008 at 10:54 pm and is filed under
"Civil Unions" & "Gay Marriage"
,
"Civil Unions" & "Gay Marriage"
,
A - What does the Bible say about homosexuality?
,
B - Ex-Homosexual Testimonies
,
Bible
,
C - Heroes for Truth
,
Christian
,
D - GLBTQ Pressure Within Churches
,
E - Praying for the Lost
,
Gospel evangelism
,
HRC
,
News
,
The Bible, Churches, & Homosexuality
. You can follow any updates to this article through the
RSS 2.0
feed.