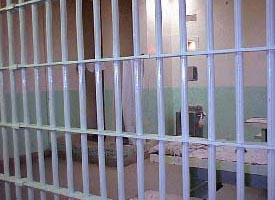 Future home of British Christians?
From homosexuality-embracing Britain, we received this note via the AFTAH website (June 25, 2008). I wonder how many American "queer" activists think like him (even if they wouldn't admit publicly it yet). Send us your responses to Mr. Bradley, and your defense of American freedom, at [email protected]. We'll publish some, and pass them on to him:
You are very lucky that you live in the United States as we have laws in the United Kingdom about inciting hatred based on sexual orientation… here you would be imprisoned; and justly so. I have never seen such a diatribe of prejudiced rubbish in my entire life. Also the fact that your life's work is dedicated (every day) to furthering your cause of hatred astounds me. Do you have nothing better to do with your time? I thought that Christians were meant to be out building wells in Africa where help is needed, not dressing up in smart suits waging campaigns against marginalised groups of people. I wonder what God thinks of you making decisions for him? Maybe if America had a more united culture like we do in the UK it may be more tolerant of all groups – we over here in Europe see you as a very disparate country made up of groups that know nothing about each other, and who have very little respect for diversity. You should take some lessons from the old world… it seems we have advanced much more than you have.

Peter M Bradley
This article was posted on Wednesday, June 25th, 2008 at 11:54 am and is filed under
A - What does the Bible say about homosexuality?
,
AFT Mail Bag
,
Christian Persecution
,
Freedom Under Fire
,
Gay Rights vs. Others' Rights
,
Great Britain
,
Hate Speech (Laws)
,
Homosexual Hate
,
News
,
Sexual Revolution
,
The Bible, Churches, & Homosexuality
. You can follow any updates to this article through the
RSS 2.0
feed.