Company chooses 'relevance' over morality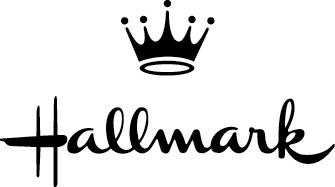 By Peter LaBarbera
Needless to say, the AP (Always Politically-correct?) story below contains no critical comments from a pro-natural-family critic of homosexual "marriage." I sent this note to Hallmark, after calling the company (816-274-5111) and being informed that Hallmark CEO Don Hall is not taking critical calls:
Dear Hallmark CEO Don Hall,

My wife and I won't be buying Hallmark cards again until you stop promoting homosexuality and "gay marriage." It's very sad that your company — which most Americans would associate with more wholesome values — has now chosen to profit off of sexual immorality. (Homosexual behavior is sinful, changeable — see this EX-gay site: www.janetboynesministries.com — and often linked to serious health risks.)

Good luck with your new, politically correct business plan, but I will be informing as many people as I can to stop buying Hallmark cards until you get out of the homosexuality-promotion business.

Sincerely,

Peter LaBarbera
www.americansfortruth.org
[email protected]
You'll actually get a human being when you call Hallmark at 816-274-5111 as opposed to their computerized customer service line at 1-800-HALLMARK (800-425-5627). Please politely communicate your disappointment to them, as the operator is not responsible for this bone-headed move and might actually share your values. You can also e-mail them off their web contact page. Below is Associated Press' biased story:
________________________________
Now on the Hallmark aisle: Gay marriage cards
Thursday August 21, 8:17 am ET
By Sarah Skidmore, AP Business Writer
Hallmark, seeing a new market after California ruling, rolls out gay ["marriage"] greeting cards
PORTLAND, Ore. (AP) — Most states don't recognize gay ["marriage"] — but now Hallmark does.
The nation's largest greeting card company is rolling out same-sex ["wedding"] cards — featuring two tuxedos, overlapping hearts or intertwined flowers, with best wishes inside. "Two hearts. One promise," one says.
Hallmark added the cards after California joined Massachusetts as the only U.S. states with legal gay ["marriage."] A handful of other states have recognized same-sex civil unions.
The language inside the cards is neutral, with no mention of wedding or marriage, making them also suitable for a commitment ceremony. Hallmark says the move is a response to consumer demand, not any political pressure.
"It's our goal to be as relevant as possible to as many people as we can," Hallmark spokeswoman Sarah Gronberg Kolell said.
Hallmark's largest competitor, American Greetings Corp., has no plans to enter the market, saying its current offerings are general enough to speak to a lot of different relationships.
Hallmark started offering [homosexual] "coming out" cards last year, and the four designs of same-sex ["marriage"] cards are being gradually released this summer and will be widely available by next year. No sales figures were available yet.
Click HERE for the rest of the story
This article was posted on Thursday, August 21st, 2008 at 2:07 pm and is filed under
"Civil Unions" & "Gay Marriage"
,
"Civil Unions" & "Gay Marriage"
,
A - What does the Bible say about homosexuality?
,
Corporate Promotion
,
Hallmark
,
News
,
The Bible, Churches, & Homosexuality
. You can follow any updates to this article through the
RSS 2.0
feed.