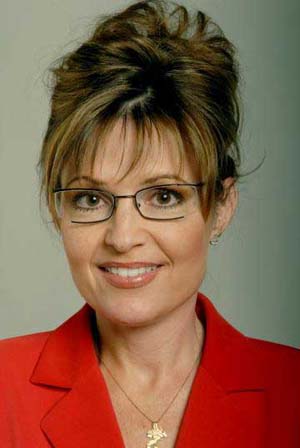 Left targets Gov. Palin's Christian worldview.
Evangelical Christians and religious conservatives who want to abandon the "Culture Wars" ought to consider how that directly matches the goal of homosexual activists, who seek to minimize conservative religious influence in the public square. Read this piece by my good friend Brian Fitzpatrick of the Culture & Media Institute, and click on the story's links about the recent homosexual journalists' convention in Washington, D.C. — Peter LaBarbera
Fitzpatrick writes:
Pro-Gay Journalist: Palin's Religious Worldview 'Controversial'
Huffington Post suggests that applying Christian values to public policy is inappropriate
Culture & Media Institute, Sept. 4, 2008 
In an obvious attempt to creat a Jeremiah Wright-style scandal for the Republican presidential ticket — and to marginalize conservative Christian values — Huffington Post National Editor Nico Pitnew is questioning the religious beliefs of GOP Vice Presidential Candidate Sarah Palin and her former pastor.
A Sept. 2 Huffington Post article by Pitney and Political Reporter Sam Stein begins with an ominous headline: "Palin's Church May Have Shaped Controversial Worldvie." They write, "And if the political storm over Barack Obama's former pastor Jeremiah Wright is any indication, Palin may face some political fallout over the more controversial teachings of Wasilla Assembly of God." …
In an effort to marginalize Palin's religious values, Pitney appears to be advancing a political agenda. Just two weeks ago, the self-described "advocacy journalist" was scheduled to participate in a panel on opinion writing at the National Lesbian and Gay Journalists Association convention in Washington, D.C. Pitney told CMI [Culture & Media Institute] that he is neither homosexual nor a member of the NLGJA, but he is clearly an ideological fellow traveler. …
In a revealing interview with the homosexual website Queerty, Pitney described his work at the Center for American Progress as "opposition research on conservatives and conservative ideas, policies and figures." …
Homosexual activists have long identified conservative religious believers as their greatest enemies in the battle to obtain their social and political objectives. Furniture magnate Mitchell Gold, who organized an NLGJA convention panel on religion reporting, said, "the single biggest [obstacle] to gays having equal rights in the country is religion." As reported earlier by CMI, Gold's panel focused on reducing conservative religious influence on public policy.
Click HERE to read the rest of the CMI story