PFLAG has booth at raunchy event catering to exhibitionists
WARNING: Graphic and offensive material
By Peter LaBarbera
AFTAH photo-story in progress…Scenes from Sunday's sadomasochism-celebrating Folsom Street Fair in San Francisco: entry signs to the fair like the one below read "NUDITY IS ILLEGAL" but thousands of people took advantage of the fact that nudity and decency laws were not enforced by police. We will be covering up frontal nudity. Click on photos to enlarge: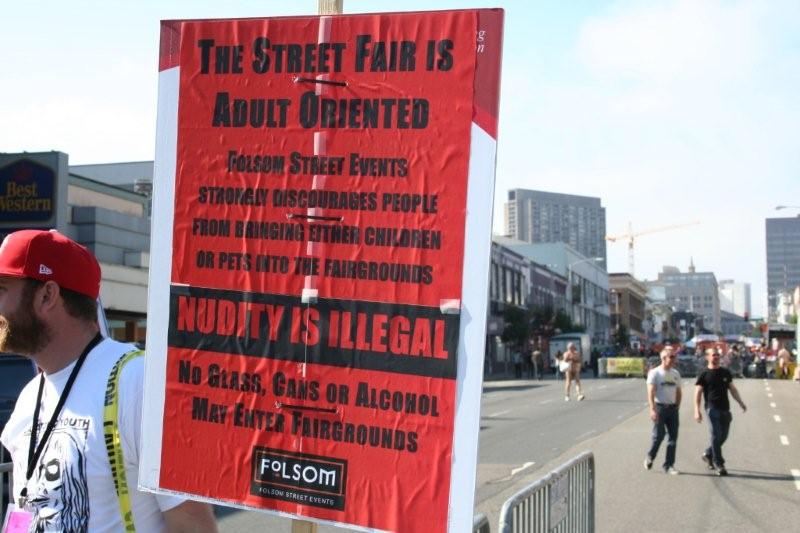 Funniest sign at Folsom: fully naked men were streaming into the sadistic street fair despite the "NUDITY IS ILLEGAL" warning.
Below, two fully naked men pose for the camera. In the background is a booth for PFLAG (Parents, Families and Friends of Lesbians and Gays), a homosexual activist group.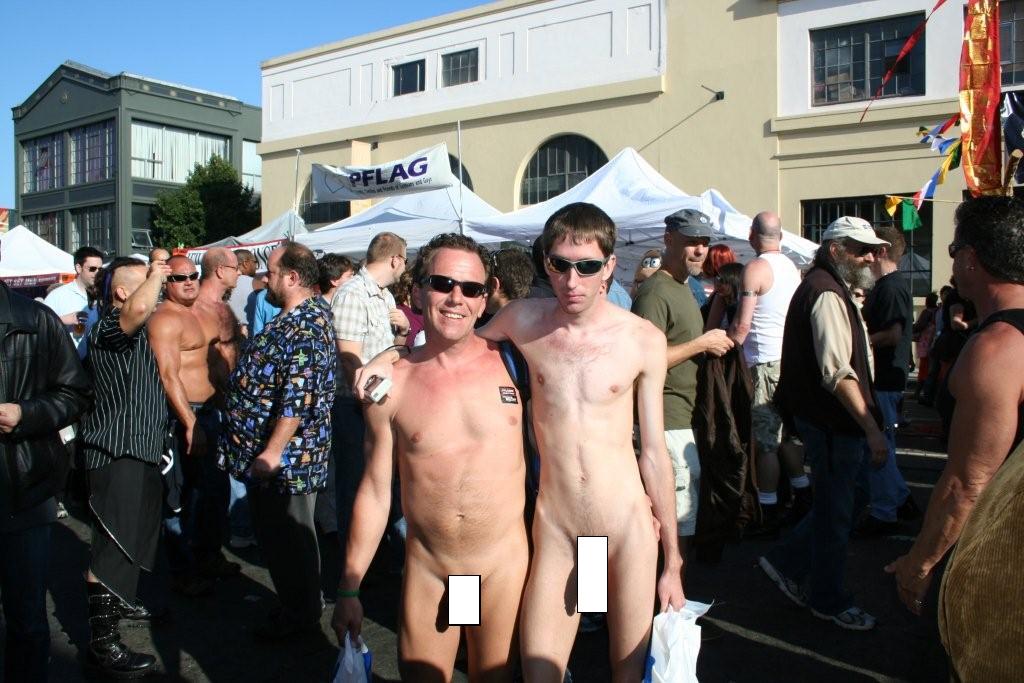 Below, a vendor sells "sex toys" with religious themes; next to the sign he holds up a "Jesus on the Cross" dildo: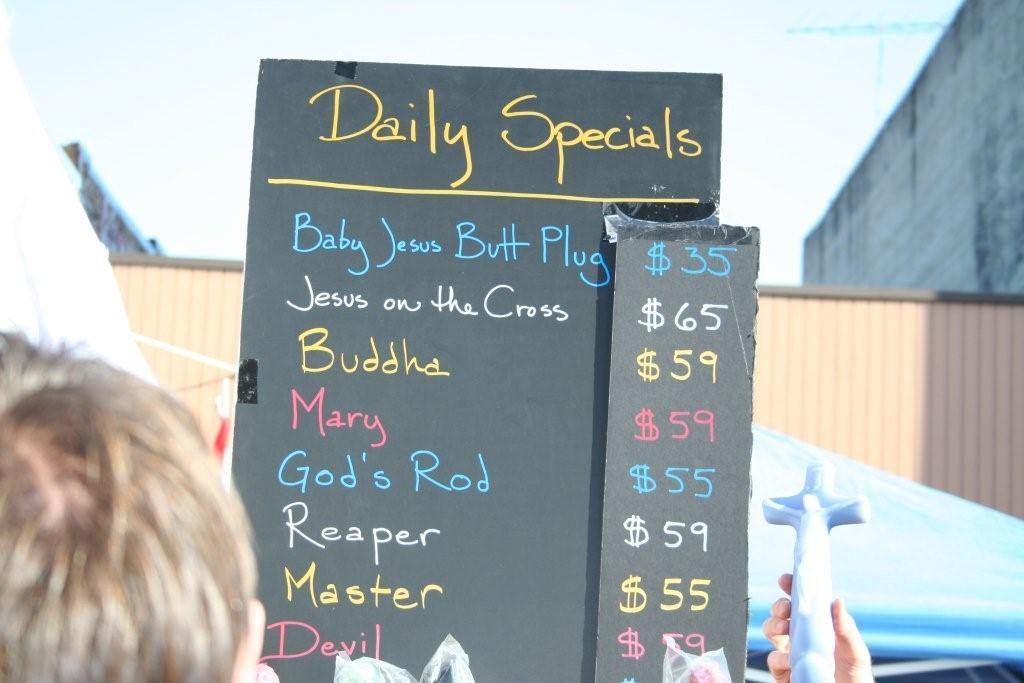 Below is "Sister Mary F. Poppins," a member of the Sisters of Perpetual Indulgence –the "F" standing for the F-bomb. The "Sisters" is a group of mock transvestite "nuns" that works directly with Folsom every year and raises money for charities. The "Sisters" claim they are not anti-Christian, that they don't mock nuns, and that they are a serious "religious order" — but they are despised by faithful Catholics. Perhaps this is what passes for religion in San Francisco. The "Sisters" has branches across the country; Sister Mary [F–king] Poppins is with the Los Angeles "order."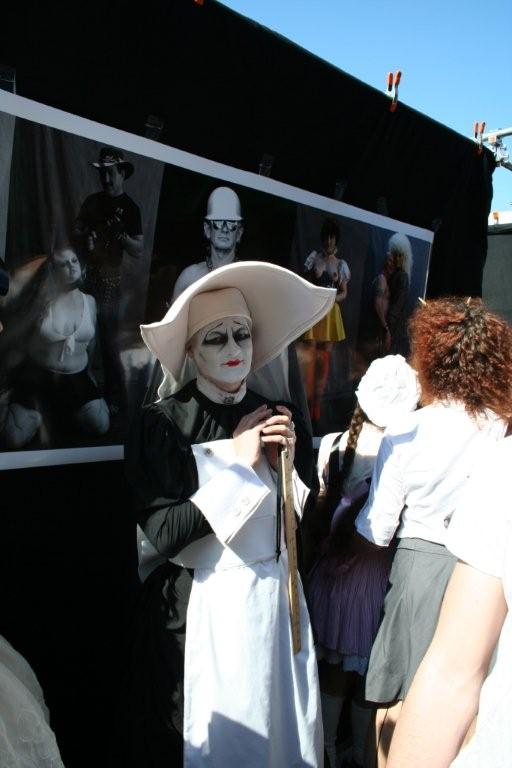 Although Folsom organizers say that their volunteers disallow and discourage actual sex on the streets, it occurs. It would be amazing if it didn't, wth all the exposed phalluses. Susan Wright of the Coalition for Sexual Freedom — a sadomasochism advocacy group — told us that all lewd acts were banned at the street fair and that Folsom voluteers were on the lookout for such behavior. We saw less of this happening than I witnessed last year, although it is very likely that we missed lots of sodomitic interactions like this at the fair, which covered 13 city blocks: