To watch the YouTube video of the Palm Springs news broadcast that inspired this cartoon by the Culture and Media Institute, see our story, "Homosexual Protesters against Prop 8 Engulf Elderly Woman, Stomp on her Cross." Be warned: the video automatically launches when you click on the page, and will only shut off when you close the page. Note the male anchorman who attempts to sum up the story with his silly "both sides" comment.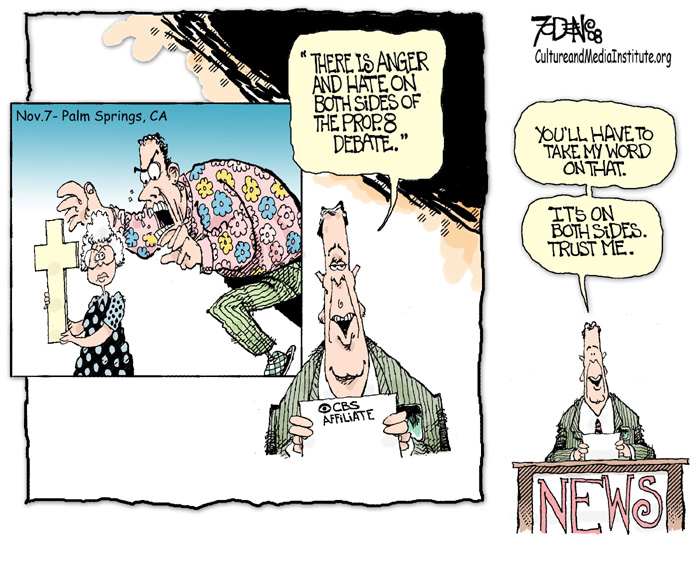 This article was posted on Tuesday, November 25th, 2008 at 4:59 pm and is filed under
"Civil Unions" & "Gay Marriage"
,
"Civil Unions" & "Gay Marriage"
,
Assaults
,
California
,
Cartoon
,
Homosexual Hate
,
Homosexual Hate Speech
,
Media's Liberal Bias (General)
,
News
,
Pro-Homosexual Media
,
The Bible, Churches, & Homosexuality
,
Vandalism
. You can follow any updates to this article through the
RSS 2.0
feed.