Homosexual activists are "using you as a patsy," he tells evangelcal professor

Grove City College professor Warren Throckmorton has escalated his homosexuality-affirming rhetoric in recent years, as he has sought to "expose" conservative Christians standing boldly against the GLBT agenda.
The following is an article sent out yesterday by veteran pro-family advocate Scott Lively, founder of DefendtheFamily.com, a branch of Abiding Truth Ministries, which Lively founded. Click HERE to see the blog of Grove City College professor Warren Throckmorton, who has criticized Lively for allegedly "enabling" Ugandan programs punishing homosexual behavior.  Click here for AFTAH's article reprinting Lively's initial report following his Uganda trip, in which he states that Throckmorton and others distorted his counsel to the Ugandans. Also see our reprint of the excerpt of Throckmorton's 2007 interview with "gay" activist Mike Signorile in which he agrees with Signorile's characterization that "being gay" is "natural, normal and healthy." (Which begs the question: is Throckmorton helping to "enable" homosexual activists seeking to "mainstream" homosexual behavior?) — Peter LaBarbera, www.aftah.com.
Lively writes:
___________________________________
Friends,
I was recently attacked by Grove City College Professor Warren Throckmorton on the false charge that I called for Uganda to force homosexuals into therapy. In recent months, Dr. Throckmorton has become the darling of the "gay" movement for his criticisms of ex-"gay" ministries and recovery methods. Without checking first with me, he took the word of "gay" activists about my recent mission in Uganda and blasted me on his blog. I exchanged e-mails privately with him about that matter, but a bigger issue deserves to be aired publicly, which is his endorsement of mutually consensual unions of principle of homosexuals who don't want to change.
The following is my comment:
Warren,

Our job as Christians is to love God and our fellow man by affirming His truth through the witness of our own lives and by "casting down arguments" that contradict Him.

You apparently have turned against Him in the matter of sexual morality by embracing the lie that sexual freedom limited by mutual consent can be a workable alternative for individuals and nations. If it can be true for homosexuals, it must be true for everyone.

God is clear that sex belongs only in marriage, and the society that respects His will thrives. It guarantees a family-centered society.

The consequences of "sexual freedom" since Kinsey are manifest to anyone with eyes to see. That philosophy guarantees hedonistic individualism and family disintegration and that is what we have produced, not just here in our country, but around the world.

The "gays'" long-standing, necessary political objective is the overthrow of God's standard and its replacement with "sexual freedom" as a central social value. They are using you as a patsy.

Meanwhile, you are betraying Christ and every parent who sent his or her child to GCC [Grove City College] to be inculcated with a Christian worldview.

I urge you to repent.

Scott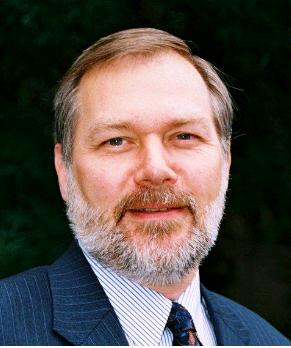 Veteran pro-family advocate Scott Lively.
This article was posted on Tuesday, March 17th, 2009 at 2:18 pm and is filed under
A - What does the Bible say about homosexuality?
,
Bible
,
Biblical Truth
,
Christian
,
Christian Left
,
D - GLBTQ Pressure Within Churches
,
Evangelicals
,
News
,
The Bible, Churches, & Homosexuality
. You can follow any updates to this article through the
RSS 2.0
feed.