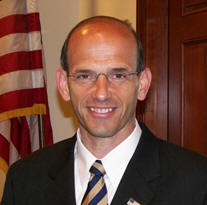 May 6, 2009
Augusta, ME – Today, Democratic Governor John Baldacci (right) signed into law LD 1020, which legalizes same-sex "marriage" in Maine. His decision follows yesterday's vote of 89-57 in the House and a 21-14 vote in the Senate, both of which are controlled by Democrats. Now the people of Maine must act to amend the state constitution to affirm the definition of marriage as the union of one man and one woman.
Gov. Baldacci had the opportunity to veto the bill, but instead signed it into law as quickly as possible, not giving the people of Maine any time to make their voice heard on the matter.
New Hampshire's Senate recently approved a similar bill to allow homosexuals to "marry." The House approved an earlier version of the bill and will make the final vote today. If it passes the House, Democratic Governor John Lynch will then have five days to decide whether to sign the bill or veto it. If passed and signed by the Governor, the people of New Hampshire will also have to amend their constitution to affirm traditional marriage.
Mathew D. Staver, Founder of Liberty Counsel and Dean of Liberty University School of Law, commented: "Is the dismantling of the family the kind of 'change' the Democratic Party stands for? It is insane to redefine the meaning of marriage. There are social, moral, political and spiritual consequences when you establish a policy that says children do not need moms and dads. Same-sex marriage creates a motherless and fatherless social policy. Maine is out of touch with mainstream America."
Currently, 30 states have constitutional amendments affirming marriage as one man and one woman. A total of 45 states have either a constitutional marriage amendment and/or an express state Defense of Marriage Act that defines marriage as the union of one man and one woman.
###