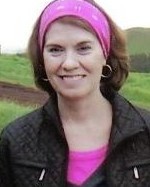 Exposing the 'Gay' Corruption of America's Children: Pro-family advocate and author Linda Harvey of Mission America (left) will give a dinner lecture on the "The Destructive Effects of 'Gay' Activism on America's Youth" tonight (Tuesday, June 2nd) at AFTAH's new office in Carol Stream, IL, with dinner beginning at 6:00 PM. On Thursday evening, June 4th, Linda will discuss how the Religious Left is corrupting American Christianity. RSVP at americansfortruth@comcast.net or call 630-717-7631 or 847-722-5330. More details below.
The issue of homosexuality is tearing apart youth culture, transforming schools and turning kids away from Christianity. Adults with a mind and a heart are needed! Have you ever wondered if you are called to serve in this area of public life? Come listen to a veteran who felt God's call to this unique and challenging public policy and mission field over a decade ago.

Folks, lots of good things are happening at Americans For Truth About Homosexuality (AFTAH). We are moving into our new offices in Carol Stream, Illinois, and are delighted to welcome Linda Harvey, founder of Mission America, as our first guest speaker. Please come to one or both of these talks if you are in the Chicagoland area, and pass this notice on to your pastor, co-workers, family and friends and invite them to attend. Linda is a good friend and a national treasure as a pro-family Christian advocate who doesn't pull any punches in defending Truth. If only more American men had her guts and were as willing as she is to take a stand in saving our nation!
Linda is a leading Christian conservative authority on the issue of homosexuality/bisexuality/transsexual agendas and youth, and the growing "paganization" of America– so naturally we are asking her to speak on both topics. Here are her presentation titles:
Tuesday, June 2: "The Destructive Effects of 'Gay' Activism on America's Youth"

Thursday, June 4: "How the Democratic Party and the Religious Left Are Constructing a New False Faith for America"
The evenings will go from 6:00 PM to 9:00 PM, beginning with a simple dinner buffet. Donations will be accepted at the door to help cover costs. Please indicate if you plan to attend so we can get an idea of the numbers; e-mail americansfortruth@comcast.net. Our new address is at the Kingsland Ministry Center building on  Geneva Rd. just west of Gary Rd. in Carol Stream (near Wheaton, Illinois). Look for the "Kingsland Ministry Center" sign. The exact address is: Americans For Truth, 25W560 Geneva Rd., Suite 8-D, Carol Stream, IL 60187. Call Angela at 847-722-5330 or AFTAH at 630-717-7631 with any questions. Or e-mail us at: americansfortruth@comcast.net. We look forward to seeing some of you tonight and Thursday evening!
— Peter LaBarbera, www.americansfortruth.com.
This article was posted on Tuesday, June 2nd, 2009 at 7:36 am and is filed under
A - What does the Bible say about homosexuality?
,
Biblical Truth
,
Boards, Administrators, Teachers, Counselors
,
Books & Required Reading in Public Schools
,
Bullying & Victimhood
,
C - Heroes for Truth
,
Christian
,
D - GLBTQ Pressure Within Churches
,
Day of Silence
,
Diversity & Tolerance Propaganda
,
Gay Straight Alliance
,
Gender 'Fluidity' (Confusion)
,
GLBTQ Targeting Youth and Schools
,
GLSEN
,
News
,
The Bible, Churches, & Homosexuality
,
Youth and School Related Organizations
. You can follow any updates to this article through the
RSS 2.0
feed.