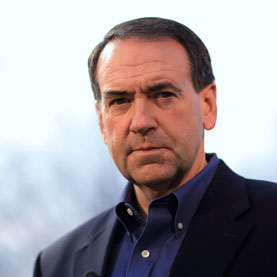 I hope that those of you within driving distance of Chicago are going to Illinois Family Institute's (IFI) fundraising banquet this Tuesday featuring former presidential candidate and Arkansas governor Mike Huckabee.  The event is this Tuesday, October 6 at the Crowne Plaza O'Hare at 5440 N. River Road, in Rosemont, Illinois, beginning at 6:30 p.m.  Tickets ($100/person) will NOT be sold at the door, so if you want to attend, you must call Kathy at IFI BY NOON MONDAY at 708-781-9328.  More info at www.illinoisfamily.org.  As a former executive director of IFI, I am so proud of Dave Smith, Laurie Higgins, and the whole IFI team — and all that Illinois Family Institute has done for life, families, and marriage in Illinois.  That includes leading the way in defeating a huge "gay" push for "civil unions" in Springfield this year.  Please join me in supporting this outstanding organization (an affiliate of American Family Association) by attending their banquet.  At the same time, you'll benefit from hearing one of the few Republican leaders who isn't afraid to talk enthusiastically about God and moral truths.  I'll see you there! — Peter LaBarbera, www.aftah.org
P.S.  We understand that the Christian-bashing, Marxist radicals over at Gay Liberation Network will be protesting IFI's banquet. Now we know IFI must be doing something right.
This article was posted on Saturday, October 3rd, 2009 at 4:44 pm and is filed under
"Civil Unions" & "Gay Marriage"
,
"Civil Unions" & "Gay Marriage"
,
A - What does the Bible say about homosexuality?
,
Biblical Truth
,
Gay Liberation Network
,
Homosexual Hate
,
Illinois
,
News
,
Pro-Family Quotes
,
The Bible, Churches, & Homosexuality
. You can follow any updates to this article through the
RSS 2.0
feed.