Americans For Truth Exclusive; WARNING: Offensive Material
[Editor's Note: we erroneously first reported that only Kevin Jennings' first two books were published by Alyson Publications; a third, Telling Tales Out of School, was also published by the pedophilia-positive company.]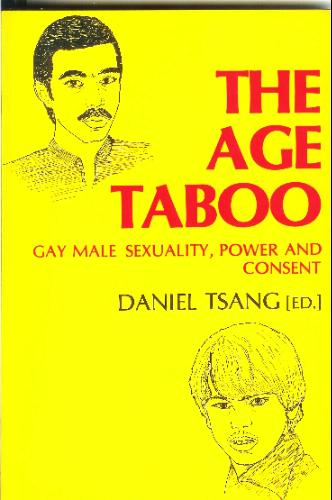 Soft on NAMBLA? The pro-pedophilia book was published by the same homosexual company, the now-defunct Alyson Publications, that Kevin Jennings used to publish his first two books.
By Peter LaBarbera
President Obama's "Safe Schools" chief, homosexual activist Kevin Jennings, used a pro-pedophile (and pro-NAMBLA) publishing company, Alyson Publications, to produce his first two books, Americans For Truth has learned.
Jennings is already under fire for praising his hero, early homosexual activist Harry Hay, despite Hay's longtime,  dedicated support of NAMBLA — the North American Man/Boy Love Association, which advocates for sex between men and boys. (Jennings' praise of Hay was first reported by AFTAH's Lambda Report in 1998 based on a GLSEN conference where Jennings spoke the previous year.) Moreover, many have questioned Jennings' judgment — as a private high school teacher — for failing to report to authorities an apparent seduction by an adult man of one of his sophomore students. In his book, Jennings describes using the situation to confirm the student, Brewster, as "gay."
These three books by Jennings were published by the now-defunct Alyson Publications:
Becoming Visible: A Reader in Gay and Lesbian History for High School and College Students (1994); and
One Teacher in Ten: Gay and Lesbian Educators Tell Their Stories (1994)
Telling Tales Out of School (2000)
Below is a reproduction of Americans For Truth's debut press release, issued in 1993, highlighting Alyson's pro-pederasty connections. This release was the debut edition of "Lambda Report," a newsletter monitoring the "gay" activist movement that actually preceded AFTAH.
Kevin Jennings, founder of the Gay, Lesbian, Straight Education Network (GLSEN) — and a one-time activist with the homosexual extremist group ACT UP — is a man of words, who has devoted his life to promoting his version of "human rights" to students. So why did he choose to publish his first two books with a company that was pedophile- and NAMBLA-friendly?
Nazi Analogy
We agree with the anonymous San Francisco blogger Zombietime that NAMBLA — and adult-child sex in general — deserves the same societal stigma that is reserved for open Nazis in our culture. [Read Zombietime's thorough critique of the liberal, pro-Obama group Media Matters' biased defense of Jennings HERE.] So how could an educated professional and a teacher who would devote his life ostensibly to protecting vulnerable children not know of or research the pro-pedophilia bent of his publishing firm?
The (male) homosexual movement's evident greater tolerance for pedophilia compared to the rest of society does not exonerate Jennings in any way. Imagine if it was learned that a presidential appointee dealing with Middle Eastern affairs had written two books using a Nazi-sympathetic publisher who denies the holocaust. Most published authors are careful of their reputation and affiliations; why wasn't Jennings? Or did he simply agree with Alyson Publications founder Sasha Alyson that pedophilia is "a legitimate area for exploration" (see below)? Will Jennings issue the statement condemning NAMBLA that some have demanded of him? — Peter LaBarbera, www.aftah.org
Here is Lambda Report's original press release from 1993 (emphasis added):
_______________________________
Lambda Report [flagship publication of Americans For Truth] News Release
Contact: Greg Mueller or Tom Kilgannon: …                  March 1, 1993
PUBLISHER OF PRO-GAY BOOKS FOR KIDS ALSO CATERS TO CHILD MOLESTERS
WASHINGTON—The publisher of pro-gay books for children is also one of the nation's leading independent producers of literature catering to pedophiles, according to an exclusive investigation by Lambda Report, a new newsletter on the homosexual movement.
Alyson Publications of Boston, which created Daddy's Roommate, Heather Has Two Mommies, and other pro-homosexual children's books, also publishes such works as:
Macho Sluts, a collection of short stories including one in which a lesbian has sadomasochistic sex with her own 13-year-old daughter;
The Age Taboo, an anthology of arguments for pedophilia; and
Pedophilia: The Radical Case;  and a range of other books.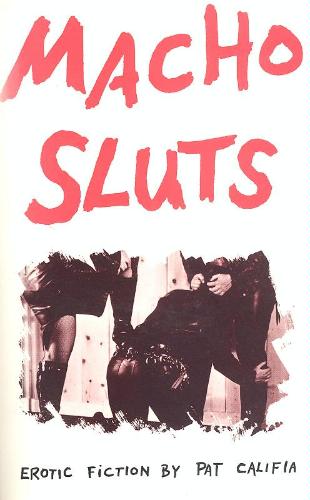 "It's outrageous that the same company that markets books that condition children to accept homosexuality also peddles instructions on how pedophiles can have sex with children without getting caught," said Lambda Report editor Peter LaBarbera.  "We hope to balance the debate in school districts across the country that are considering these books in their curriculum."
When questioned by Lambda Report about the pro-pedophile views in his adult books, publisher Sasha Alyson said, "I think it's something that is a legitimate area for exploration."  He declined to discuss further his views on pedophilia.
Other pro-pedophile works published or marketed by Alyson include:
The Alyson Almanac.  A homosexual trivia book, the Almanac directs pedophile readers to the North American Man-Boy Love Association (NAMBLA), characterizing the group's purpose as to "educate society" on the "positive nature" of sex between men and boys;
Gay Sex:  A Manual for Men Who Love Men.  In a section on "pedophilia," the book provides seven recommendations offered by NAMBLA to help pedophiles avoid angry parents and the police;
One Teenage In 10:  Writings by Gay and Lesbian Youth.  Aimed at teenagers, the book contains a chapter by Bill Andriette, the [then] current editor of NAMBLA Bulletin;
Spartacus International Gay Guide.  This travel guide for mainstream gays also helps pedophiles to connect with support groups when they travel abroad.  It also tells where to find boy prostitutes in foreign countries—including specific streets and parks.
Lambda Report is a monthly newsletter published by the Citizens' Rights Foundation [Note: this name was later changed to Americans For Truth About Homosexuality], a new Washington-based group formed to report on the homosexual movement.  "Homosexuals are the one special interest group that has escaped serious public scrutiny,"  LaBarbera said, Lambda Report is dedicated to providing that scrutiny."
Lambda Report is making its debut issue in the midst of new controversies over gays in education, culture, politics, and the armed forces.  It relies mainly on gay sources to report on the homosexual agenda and how it affects the lives of ordinary Americans.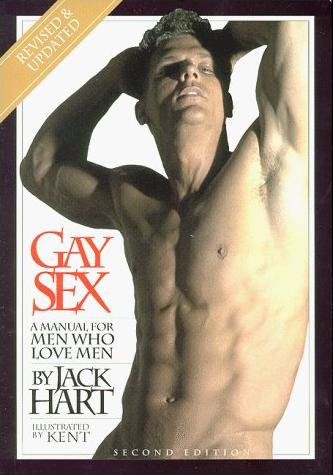 NAMBLA Tips: A previous edition of this book, Gay Sex: A Manual for Men Who Love Men, included a section on "pedophilia" that reprinted NAMBLA's advice for pedophiles on how to avoid angry parents and the police.
This article was posted on Wednesday, October 21st, 2009 at 2:28 am and is filed under
Boards, Administrators, Teachers, Counselors
,
Gay Lies about AFTAH
,
Gay-Pedophile Associations
,
GLBTQ Targeting Youth and Schools
,
Kevin Jennings
,
News
,
Pedophilia/Pederasty
. You can follow any updates to this article through the
RSS 2.0
feed.