Shoebat slams LaBarbera as "filthy pig" for denouncing his holy-war approach toward homosexualism
"[W]e do not have the right to take the law into our hands and attack homosexual men and women. And if you have God's heart of love and you want to see them saved and transformed, why would you want to beat them up?"–Dr. Michael Brown
______________________
Dear AFTAH Readers,
I support my friend and Christian leader Dr. Mike Brown in exposing the reckless rhetoric of Christian Ted Shoebat for condoning anti-homosexual violence. For my entire professional career in the pro-family and conservative movements, I have eschewed violence and real hatred against people caught up in homosexuality–and I'm not going to change now.
Recently, Shoebat viciously attacked yours truly as as a "filthy pig" because I–like Dr. Brown, Matt Barber and Linda Harvey and many other pro-family leaders–criticized his "holy war" approach toward the homosexual agenda. (See video below captured by the pro-homosexual organization People For the American Way's "Right Wing Watch.") [See the new Shoebat video criticized by Brown HERE; more on this controversy will follow.]
Some of my friends in the movement opposed to Big Gay Inc have opined that Shoebat sounds more like a fundamentalist Muslim than a Christian with his irresponsible rhetoric. Jihadist, Sharia-loving Islamists–not faithful Christians–advocate stoning homosexuals and pushing them off of tall buildings. Shouldn't we emulate our Savior, Jesus Christ, who said to the Pharisees who were about to stone a woman they caught in adultery:
 "Let him who is without sin among you be the first to throw a stone at her." (John 8; see Matthew Henry commentary HERE)
And to the woman shown mercy the Lord said:
"Woman, where are they? Has no one condemned you?" She said, "No one, Lord." And Jesus said, "Neither do I condemn you; go, and from now on sin no more."
We must, as Dr. Brown often says, Resist the homosexual-bisexual-transgender agenda, while Reaching Out to homosexuals with the Gospel and love of Christ. Having said that, I am not like one of those namby-pamby evangelicals or "cafeteria Catholics" who seeks an accommodation with homosexualism. Shoebat below derisively references "Chick-fil-A Christians"–but AFTAH was almost alone in challenging Chick-fil-A C.O.O. Dan Cathy's regrettable 2014 capitulation to Political Correctness when he decided to "step back from the gay marriage debate." This effectively sold out the many thousands of Christians who stood in line at CfA restaurants on "Chick-fil-A Appreciation Day" in 2012 to defend Cathy's right to speak out for Truth in the Public Square. But more importantly, Cathy sold out his God. Not coincidentally, one of the people who advised Cathy to retreat on marriage was Shane Windmeyer, a homosexual activist (the founder of Campus Pride) whom Cathy had befriended.
Loving sinners biblically should not abet a sin movement, and going silent on homosexualism does just that.
In contrast, Mike Brown is not seeking the world's favor. He ably works to achieve the right balance of loving homosexual and gender-confused strugglers while bravely challenging the LGBTQ-IAAM ("It's All About Me") sin lobby. Shoebat's rhetoric not only justifies thuggery against homosexuals and does harm to the Gospel, as Mike states. It also makes it easier for "gay" radicals and their allies to advance legislation like the Criminalizing Christianity Act (aka LGBT "Equality Act")–thus inadvertently helping them to extinguish the voice of believers in the culture. All in the name of "stopping anti-gay violence and hate." — Peter LaBarbera, AFTAH; @PeterLaBarbera
Mike Brown writes:
___________________________________
No, Theodore Shoebat, Jesus Would Not Have Killed Gays
First published on Charisma Magazine's website, 2/16/2016
By Dr. Michael Brown
In a very troubling video, Theodore Shoebat, son of former Muslim Walid Shoebat, has claimed that if "sodomites" had walked into the temple of Jerusalem, Jesus would have killed them.
This is absolutely outrageous, totally unscriptural and downright dangerous.
Mr. Shoebat, I urge you to repent.
To be perfectly clear, I agree with Theodore that homosexual practice is detestable in God's sight (as stated plainly in the Scriptures); I totally oppose same-sex "marriage"; and I firmly believe that homosexual activism is the principle threat to our freedoms of religion, speech, and conscience.
I also share Theodore's abhorrence of the abusive acts of homosexual predators, just as I abhor the abusive acts of heterosexual predators.
At the same time, I categorically reject his encouragement of violent acts against homosexual men and women, and I renounce his statement that Jesus would have killed homosexuals who walked into the temple.
That is utter rubbish.
After referring to gays as "faggots," Theodore said on his video, "When you have the sodomites coming out into the streets [meaning, in a gay pride parade] and the Christians come and beat them up, the people who are beating up the sodomites don't really get punished because the society is so conditioned that way. … If there's a law written in the hearts of the people, then the people who are fighting this evil, physically, with their hands, fighting them, beating them up, those people are not going to get in trouble."
But, he added, "we don't have that in America."
So Theodore is telling us that it's a good thing when "Christians" physically attack gays and lesbians who are marching down the street in a gay pride event, in particular when these "Christians" do it in a country that will not punish them. And the reason the country will not punish them is because "there's a law written in the hearts of the people," meaning, the law of God that detests homosexual practice.
Not only is this not supported anywhere in the New Testament, which teaches us to overcome evil with good (see, for example, Romans 12:17-21), but it is flatly against the law, since, as much as we may oppose these gay demonstrations, we do not have the right to take the law into our hands and attack homosexual men and women. And if you have God's heart of love and you want to see them saved and transformed, why would you want to beat them up?
The fact that Theodore laments our lack of anti-gay violence is deplorable, and to the extent that he speaks these things as a professing Christian, he hurts the cause of the gospel, brings reproach to the name of Jesus, and blemishes the witness of 99 percent of true Christians who reject his violent rhetoric.
In fact, after listening to Theodore's words, one can only wonder if he would commend Yishai Schlissel, the ultra-Orthodox Jew who stabbed six participants at a gay pride event in Jerusalem last year, shortly after being released from prison for stabbing three participants at a similar event in 2005.
Lest you think I'm exaggerating, consider what Theodore said about Jesus Himself, referring to John 2:14-15: "In the temple, He found the merchants selling oxen, sheep and doves; also the moneychangers sitting there. Then He made a whip of cords and drove them all out of the Temple, both the sheep and oxen. He dumped out the coins of the moneychangers and overturned their tables" (TLV).
Theodore states, "Jesus Christ took up a whip and beat people up in his Father's temple," adding, "Now imagine if sodomites were in his Father's temple. Jesus would have killed them all. He wouldn't just have hit them; Jesus got violent!"
First, the prophet Isaiah tells us explicitly that Jesus did not get violent: "His grave was assigned with the wicked, yet with the rich in his death, because he had done no violence, nor was any deceit in his mouth" (Is. 53:9).
If Jesus had whipped people bloody, that would have been violence. Instead, He overthrew tables and drove out the vendors, using a whip on the cattle.
So, I'll take Isaiah's word for this rather than Theodore's.
But even if you want to claim that Jesus swung a whip at people to drive them out of the Temple, it's more than a massive jump to claim that "if sodomites were in His Father's temple, Jesus would have killed them all."
Actually, there's a good chance that there were "sodomites" in the temple—or, if not "sodomites," then others, like adulterers, who also deserved the death penalty under Old Testament law. (Jeremiah 7:1-11, which underlies the gospel accounts of Jesus' cleansing of the Temple, would suggest that, just as in Jeremiah's day, there were adulterers, murderers and idolaters who hypocritically worshipped at the temple in Jerusalem, and all of them were liable to the death penalty at that time.)
Jesus, who knew what was in man (John 2:24-25), surely knew that there were gross sinners in the temple courts. But He didn't kill them; He died for them.
Not only, then, are Theodore's words terribly dangerous, since some unstable listeners might think they are doing God's service by attacking or even, God forbid, trying to kill homosexual men and women.
But they also bear false witness to the character of Jesus, who "when He was reviled, He did not revile back; when He suffered, He did not threaten, but He entrusted Himself to Him who judges righteously. He Himself bore our sins in His own body on the tree, that we, being dead to sins, should live unto righteousness. 'By His wounds you were healed'" (1 Pet 2:23-24).
It is my privilege to work with godly leaders throughout America and around the world, a good number of whom are frontline, fearless Christians who stand firmly against homosexual activism, and every single one of them would join me in renouncing Theodore Shoebat's words.
His words do not represent Jesus, they do not represent the spirit or letter of the New Testament, and they do not represent His true followers.
Share this article widely if you agree with me, and let's pray for Theodore to embrace God's heart and submit to God's Word.
___________________________________
Michael Brown is the host of the nationally syndicated talk radio show The Line of Fire and is the president of FIRE School of Ministry. His newest book is "Outlasting the Gay Revolution: Where Homosexual Activism Is Really Going and How to Turn the Tide." Connect with him on Facebook at AskDrBrown or on Twitter @drmichaellbrown.
For a limited time, Charisma is extending their celebration of the 40th anniversary of Charisma Magazine. As a special offer, you can get 40 issues of Charisma magazine for only $40!
From Charisma: Did you enjoy this blog? Click here to receive it by email.
_________________________________
Related Articles on AFTAH.org:
______________________________________________________
Help AFTAH Raise $25,000 to Expose High-Risk Homosexual-Bi-Transsexual Lifestyles – Free Book or Video with $25 Gift!
Once nearly eliminated, syphilis is coming back — 83% of cases in 2014 linked to men who sodomize other men
Americans For Truth About Homosexuality (AFTAH) needs your help to break through the media's radically-biased "cheerleading" coverage of the homosexual-bisexual-transgender movement. We are working on several projects that will pull together the massive amount of public information documenting the extreme health risks of homosexual lifestyles: disproportionate STDs; domestic violence; "hook-up sex murders"; extreme and unnatural practices; "gay" über-promiscuity; unstable relationships; mental health issues; and heavy drug and alcohol use.

The U.S. Centers for Disease Control and Prevention (CDC) reports:
"Most cases are among MSM [men who have sex with men]. In 2014, 83% of the reported male P&S [primary and secondary] syphilis cases where sex of sex partner was known were among gay, bisexual, and other men who have sex with men."
Break Through Liberal Media Censorship: Please help AFTAH reach our goal of raising $25,000 for this project. Give safely online HERE or send you check or money order to: AFTAH, PO Box 5522, Naperville, IL 60567-5522. (There is also an option online for monthly giving.) All gifts of $25 or more will receive a free book — your choice of:
?  "Homosexuality: A Freedom Too Far: A Psychoanalyst Answers 1,000 Questions about Causes and Cure and the Impact of the Gay Rights Movement on American Society," by the late psychiatrist Dr. Charles Socarides (who led the fight against the "normalization" of homosexuality by the American Psychiatric Association; OR
? "Out from Under: The Impact of Homosexual Parenting," by Dawn Stephanowicz, telling the harrowing story of growing up with a promiscuous homosexual man as her father; OR
?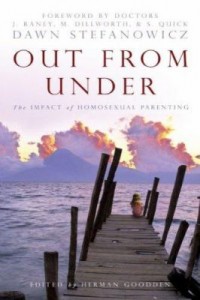 "Can You Be Gay and Christian: Responding with Love & Truth to Questions About Homosexuality," by Dr. Michael Brown, a wonderful book that exposes the myth of "gay Christianity" with great compassion and an abundance of facts and useful Bible analysis.
? "Light Wins: How to Overcome the Criminalization of Christianity" — This highly informative video by pro-family hero Janet Porter features an abundance of pro-family experts (including Americans For Truth president Peter LaBarbera) describing what is at stake in the culture over marriage and liberty and LGBT efforts to redefine both. Show it to your church small-group, or your entire church!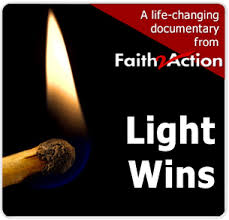 Whether you mail in your gift or donate online, please notify us as to which book you would like to receive with your donation to AFTAH of $25 or more. Bulk discounts of these and other pro-family books are also available. For more information, contact Brad Wallace at 312-324-3787 or write him at connops@yahoo.com. Thank you!
AFTAH, PO Box 5522, Naperville, IL 60567-5522
This article was posted on Friday, February 19th, 2016 at 9:39 am and is filed under
"Civil Unions" & "Gay Marriage"
,
"Sexual Orientation"/"Gender Identity" and the Law
,
A - What does the Bible say about homosexuality?
,
Biblical Truth
,
Campus Pride
,
News
,
Political Correctness vs. Truth
,
Politics of "Hate"
,
The Bible, Churches, & Homosexuality
. You can follow any updates to this article through the
RSS 2.0
feed.